Everything We Know About Lindsie Chrisley's Tiff With Abby Lee Miller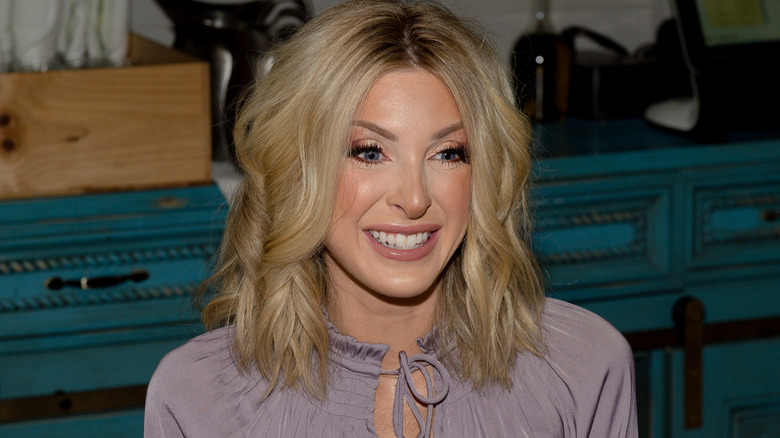 Marcus Ingram/Getty Images
The legal battle with Todd and Julie Chrisley may have come to an end with their incarceration earlier this year, but more drama is brewing for the famous family. Lindsie Chrisley, whom Todd shares with ex-wife Teresa Terry, has been taking aim at "Dance Moms" coach Abby Lee Miller. Her disdain for the Lifetime television star stems from Miller's comments about Todd's prison sentence.
After Todd turned himself in to start serving his 12-year stint, Miller spoke with Entertainment Tonight in March about his situation. In her interview, Miller accused Todd of being a bit too high class and said that she believes he may not adapt to prison well.
"He's very bougie. He is not going to be able to handle, like, the soap and the towels," Miller told Entertainment Tonight's Denny Directo. During that chat, she also shared that she and Todd exchanged messages prior to him reporting to prison. None of this sat well with Lindsie, who took to her podcast to defend her family against the comments.
Lindsie Chrisley says Abby Lee Miller's revelation was inappropriate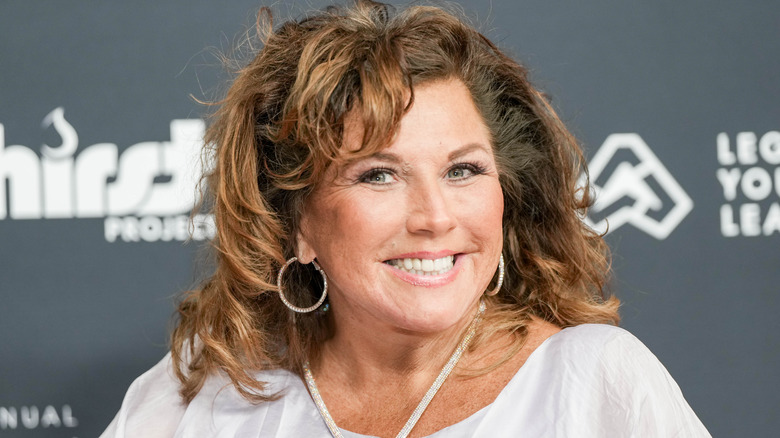 John Wolfsohn/Getty Images
While Abby Lee Miller didn't confirm everything she talked to Todd Chrisley about before his prison stint, she did reveal that she told her fellow reality star to be careful. And, his eldest daughter, Lindsie, felt that even speaking about the private messages was distasteful on Miller's part. During an April episode of her "The Southern Tea" podcast, Lindsie addressed the issues, seemingly sparking a new feud.
"She aired what she claimed was private communications with my dad, and I feel like it's inappropriate, unethical, and frankly, just a betrayal," Lindsie said, adding that she believes Miller would never have spoken about the messages had Todd not been incarcerated.
The 33-year-old pleaded with the controversial dance instructor to have some dignity considering how long Miller has been in the entertainment industry. Lindsie also believes the 57-year-old should also be more graceful given her own crimes. In 2017, she served eight months of a year-long sentence for bankruptcy fraud. Miller claimed she gave Todd advice based on her own experience as a celebrity behind bars.
Lindsie Chrisley feels Abby Lee Miller is using her family for a storyline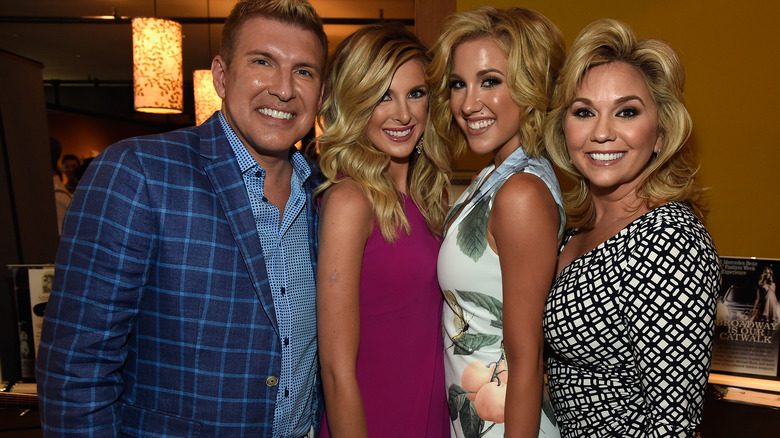 Rick Diamond/Getty Images
"Chrisley Knows Best" alum Lindsie Chrisley believes she has an explanation as to why Abby Lee Miller chose to speak on her father, Todd Chrisley. According to Lindsie, all of Miller's comments about her dad are simply to promote her upcoming show. Miller has been open about a new project that she is working on which will showcase child and teen dancers. Lindsie believes any talk of Chrisley's situation is just more publicity for her series. "She has a project coming out and wanted to use the downfall of someone else to gain press for her project," the podcaster shared on her "The Southern Tea" imprint.
Miller hasn't publicly responded to Chrisley's eldest daughter criticizing her. She is likely hard at work launching her podcast, "Leave It on the Dance Floor." However, the cancer survivor may be saving that conversation for her new platform. In the past, Lindsie and Todd reconciled after their own rift. Hopefully, she can do the same with Miller and come together as the Chrisley family goes through this rough patch.