Lacey Chabert Dreams Of Making A Hallmark Movie That Goes Back To Her Roots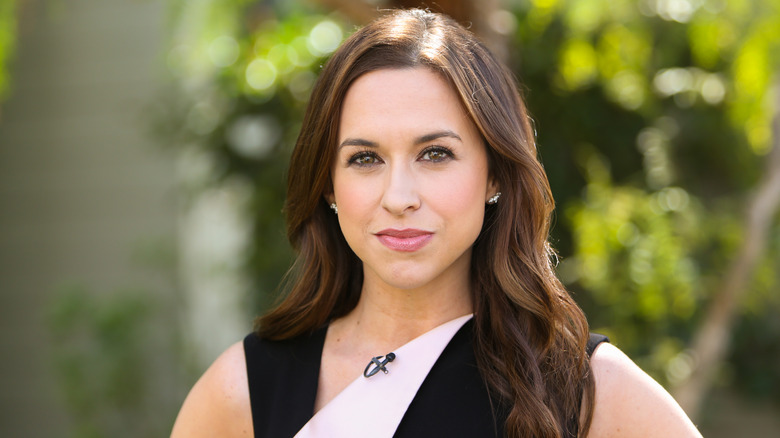 Paul Archuleta/Getty Images
While most millennials will recognize Lacey Chabert as the iconic Gretchen Wieners from "Mean Girls," fans of feel-good TV know that the actress has become something of a Hallmark Christmas queen in recent years.
Since 2010, the "Party of Five" star has appeared in over 30 Hallmark made-for-TV movies. At least a third of these are Christmas-themed, hence the fan-appointed royal title, but Chabert also stars in her fair share of cozy mysteries and classic romances. "Love, Romance & Chocolate" (2019) and "A Royal Christmas" (2014) rank among her most popular titles, with "The Crossword Mysteries" franchise also being a favorite.
Even with this ever-growing resume of Hallmark movies in her catalog, the actress still appears to have a wish list of stars she'd like to work with and projects she'd like to appear in. In fact, Chabert shared in an interview with Vulture what her "dream Hallmark project" would be, explaining that she'd love to appear in a story that honors her Mississippi roots.
Chabert said she'd love a Mississippi-based story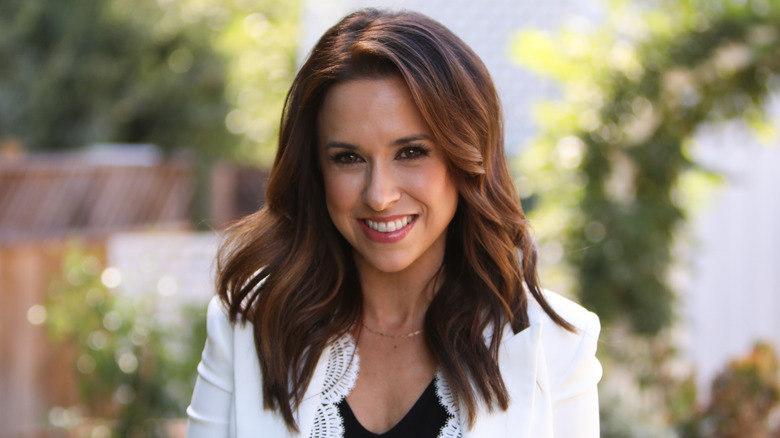 Paul Archuleta/Getty Images
Even though Lacey Chabert has had the opportunity to star in and produce many Hallmark made-for-TV movies, she hasn't quite yet completed her bucket list for the network. When asked in a Vulture interview if she had any Hallmark projects she'd love to see brought to life, the network veteran shared that she'd love to incorporate her Southern roots into a storyline.
"I'm from Purvis, Mississippi, and it's a small town. I think about how everyone in that town supported me when I was a kid when my family moved to New York and I started in the business," says the celeb. "It's been a longtime dream of mine to tell a real southern story where we have accents and everything. When I moved from Mississippi, I had a very thick southern accent, which is now, as you can hear, not the case."
Chabert goes on to mention that she has several ideas for a Mississippi movie, but that she'd really love to see a "Steel Magnolias"-style of story that centers around southern characters. "Depicting the culture of living in the South and growing up there and film it in Purvis," she explains.
Lacey Chabert's dream project could become reality
While Lacey Chabert's interest in doing a Mississippi-based Hallmark movie is currently just an idea, the actress's history on the network has led to behind-the-scenes opportunities that allow her to exercise creative control over some of her projects. In February 2022, she signed a two-year, multi-picture overall deal with Hallmark, which provided some insight into her off-screen work.
According to the statement from Crown Media Press, the contract detailed that Chabert would "headline and executive produce movies and develop other content for Hallmark Channel and other Hallmark platforms over the next two years." As an example of her previous work with the channel, the statement cites the "Wedding Veil" trilogy, which the fan-favorite celeb developed, executive produced, and starred in alongside Alison Sweeney and Autumn Reeser.
The three films were an instant success, spawning a sequel trilogy that was released in January of 2023 with the same leading ladies. With this as an example of what Chabert can do when working behind the scenes, we won't be surprised if her Southern-inspired love story becomes a reality in the near future.