The One Hallmark Star Lacey Chabert Dreams Of Working With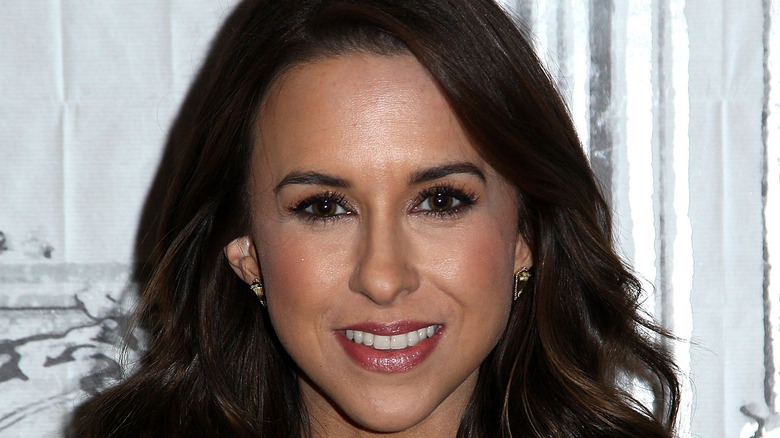 SD Mack/Shutterstock
Fans of the Hallmark Channel undoubtedly know Lacey Chabert pretty well. She's been the lead in dozens of hit movies on the network, according to IMDb, ranging from the yearly rush of Christmas movies to the recent "The Wedding Veil" trilogy. She's a familiar and beloved face — in fact, some might call her the "queen" of the network. And the good news is, she isn't going anywhere anytime soon.
According to an Instagram post from the star herself, Chabert has signed on for another two years with Hallmark — both to star in films and to fill the role of executive producer. She's already tried her hand at producing for Hallmark a few times (per IMDb), and it's clear the relationship she has with the channel is working out pretty well for her.
"Making these movies with [the Hallmark Channel] has brought such joy to my life. I'm deeply grateful for the journey to continue!" Chabert wrote in her post.
As that work continues, it's almost a guarantee that we'll see her work alongside a whole host of other Hallmark stars, whether that's in front of or behind the camera. So which star is Chabert most excited to work with?
A team-up for the ages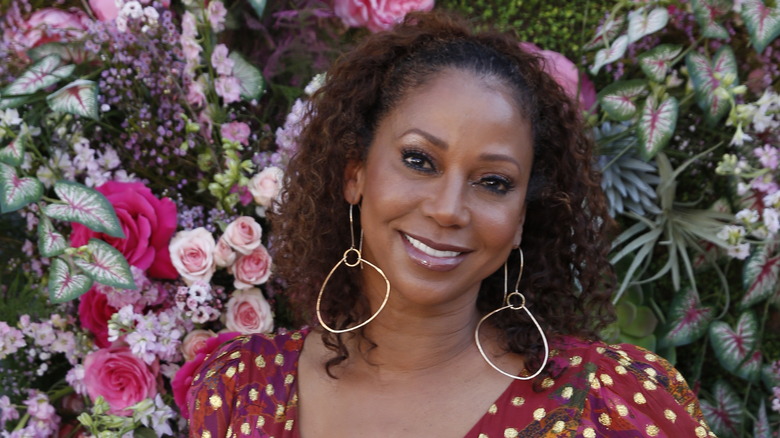 Karim Saafir/Getty Images
Lacey Chabert has been on Hallmark for a decade by now (via Showbiz CheatSheet), but there are still some stars we haven't seen her with. While every movie has the potential for Chabert to interact with a new love interest, she's been vocal about her desire to work with other actresses, too — much like in the recent "The Wedding Veil" series she produced and starred in. And at the top of her list is one actress in particular: Holly Robinson Peete (via E! News).
"I just adore [her]," Chabert said. "We have tried to put some stuff together and I hope we get the chance to work together soon."
Peete starred in her first Hallmark film in 2015, according to IMDb, and has been a regular part of the network since then. If Chabert is interested in putting something together, she has plenty of time to do it. Peete also signed a new contract with Crown Media Family Networks recently (per Deadline), keeping her in the family of the Hallmark Channel.
Changing the landscape of Hallmark movies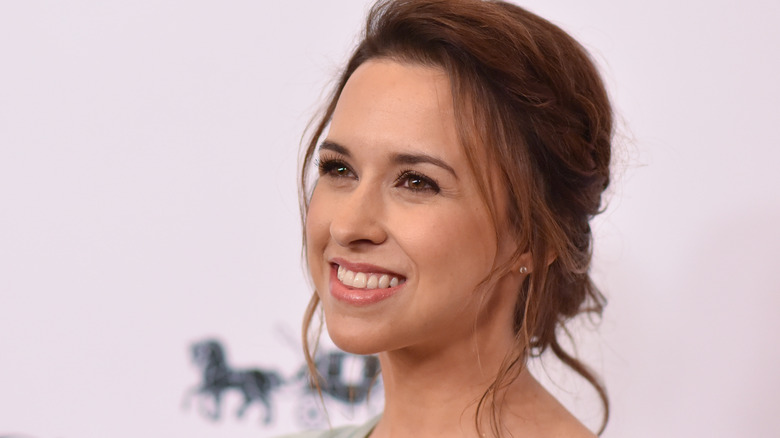 DFree/Shutterstock
There's no guarantee yet that Lacey Chabert and Holly Robinson Peete will pull together a project just yet. But the Hallmark Channel might be considering more matchups between their starlets after the success of bigger projects in recent months. Chabert's "The Wedding Veil" trilogy, which brought three Hallmark actresses together on the big screen for an interwoven story across three films, was the channel's highest-rated series in about ten years (via E! News).
That story brought something new to the network. Instead of just one female lead and a simple romance that concludes after one film, the series brought all three actresses in across every movie. Lacey Chabert, Autumn Reeser and Alison Sweeney each served their time as the lead for one movie and played a supporting role in the remaining two (via Parade). According to Chabert, that kind of project appeals to her quite a bit.
"I have been trying to find a project for years where I could collaborate with some of the other women from the network," Chabert told E! News. "It was a real dream of mine to be in a film with some of the other ladies."
Given the success of the trilogy, we might get to see more of those stories from the network in the future — especially with Chabert around to push for it.