Is A New Mystery Series On The Way For Hallmark's Kristoffer Polaha? Here's What He Had To Say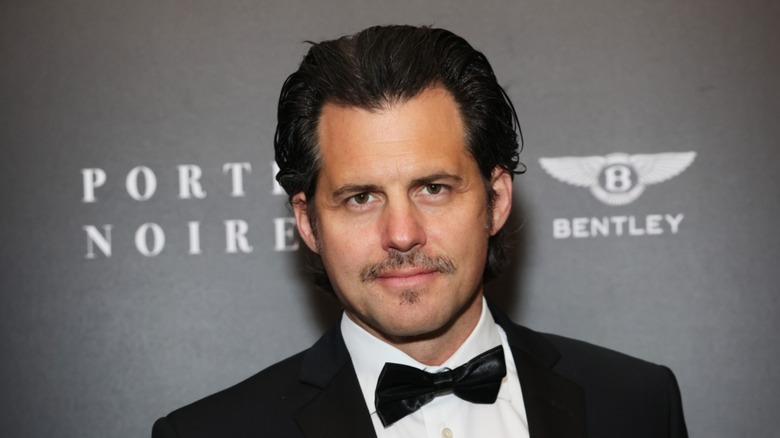 David M. Benett/Getty
Actor Kristoffer Polaha has graced the screen in a wide variety of roles. He has had guest roles in major shows such as "House," "CSI: Miami," "Designated Survivor," and "The Good Doctor." He's acted in franchise blockbuster movies like "Wonder Woman 1984" and "Jurassic World: Dominion." Polaha has also starred as the leading man in a lot of projects for the Hallmark Channel and Hallmark Movies & Mysteries.
Like all Hallmark actors, Polaha has quite the roster of holiday-themed films under his belt, such as "We Wish You a Married Christmas," "Double Holiday," and "A Dickens of a Holiday!" However, holiday movies are not all Polaha does with the network. His first Hallmark film was a non-holiday romance called "Dater's Handbook," in which he starred alongside Meghan Markle before she became the Duchess of Sussex. ("Dater's Handbook" was one of the two Hallmark movies Meghan starred in before meeting Harry.) Polaha also played a kid's soccer coach in 2023's "A Winning Team," and a detective in the network's popular mystery series, "Mystery 101." 
Polaha wants to act in Hallmark mysteries again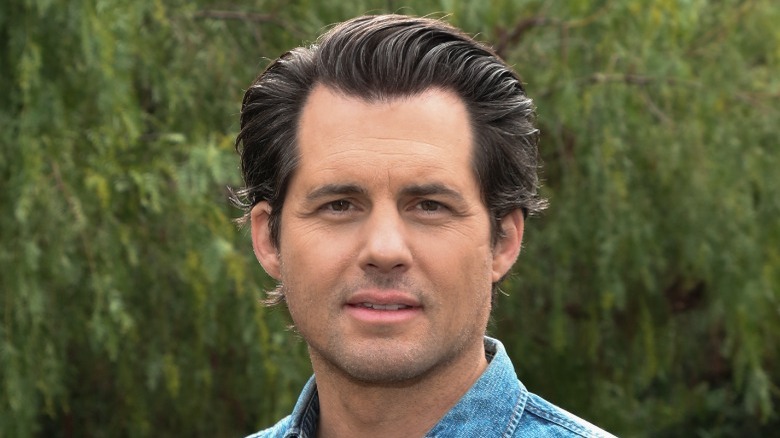 Paul Archuleta/Getty
In the "Mystery 101" series on Hallmark Movies & Mysteries, Kristoffer Polaha played Travis, a detective who works alongside English professor Amy (Jill Wagner) whose knowledge of the crime fiction genre gives her the skills she needs to help Travis solve his assigned cases.
It was announced in April 2023 that the "Mystery 101" series was canceled by Hallmark and would not be returning. However, in an interview with TV Insider, Polaha expressed his love for the mystery movie genre: " I would love to get to start asking the question 'Whodunit?' again with Hallmark, and who knows, maybe I will in some way or another." 
He also remarked that the latest "Mystery 101" installment, "Mystery 101: Deadly History," left things open-ended. Even if Polaha cannot return to the role of Travis, he adores working for Hallmark. Perhaps he can star in another Hallmark Movies & Mysteries series as a brand-new character.
Polaha's latest Hallmark project is another holiday film, with a twist
Although Kristoffer Polaha does not have any current plans for another Hallmark Movies & Mysteries film or series, he has another project for the network in the works. "A Biltmore Christmas" takes place at the Biltmore House, George W. Vanderbilt's estate in Asheville, North Carolina. The film stars Bethany Joy Lenz as screenwriter Lucy and Polaha as actor Jack Huston. Lucy takes a tour of the Biltmore House to help her write the script for a remake of fictional Christmas movie "His Merry Bride!" On the tour, a magic hourglass sends Lucy back to the Biltmore House in the '40s, when the original "His Merry Bride!" was filmed. There, she meets Jack, and despite being from different times, the two find love.
"A Biltmore Christmas" was filmed on-location at the Biltmore House in January 2023, along with some surrounding areas. Residents of Hendersonville, North Carolina told ABC 13 News how exciting it was that a Hallmark movie was filming there, and some even got to watch the shooting of certain scenes.