The Two Hallmark Movies That Meghan Markle Starred In Before Meeting Harry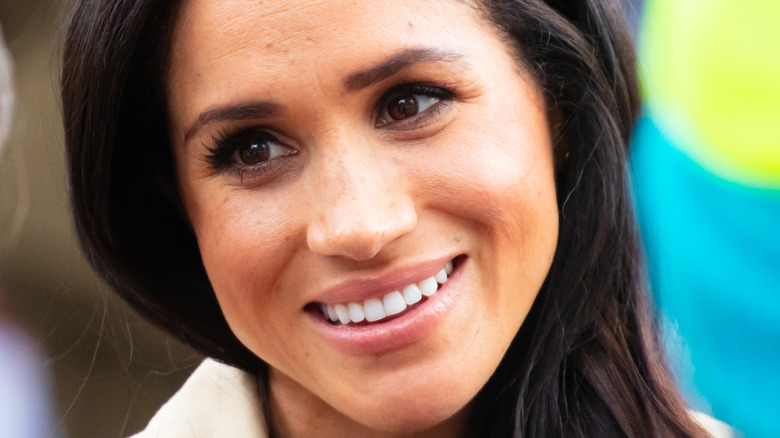 FiledIMAGE/Shutterstock
Before marrying Prince Harry, becoming the Duchess of Sussex, and welcoming two children into the world, Meghan Markle lit up the small screen acting in numerous television shows, commercials, and two charming Hallmark movies.
Although the talented actor will likely always be remembered for her turn as the polished and motivated Rachel Zane on "Suits," Meghan's two Hallmark movies are just as sweet and adorable as fans would expect. It turns out, Hallmark was a great fit for an actress who has an affinity for the network and their "feel-good movies."
"I think Hallmark is such an amazing network to work for," Meghan said in an interview while promoting the Hallmark movie "Dater's Handbook." She added, "It's just heartwarming, and affirming, and validating. And I think especially in this day and age, it's so nice for families to be able to all watch programming together. With stories like this, it keeps it really light and easy and makes everybody feel good. At the end of a long day, that's what I want to watch."
Let's take a stroll down memory lane and take a look at the relatable love stories Meghan brought to life before meeting her own Prince Charming.
When Sparks Fly gave Meghan Markle the chance to do a rom-com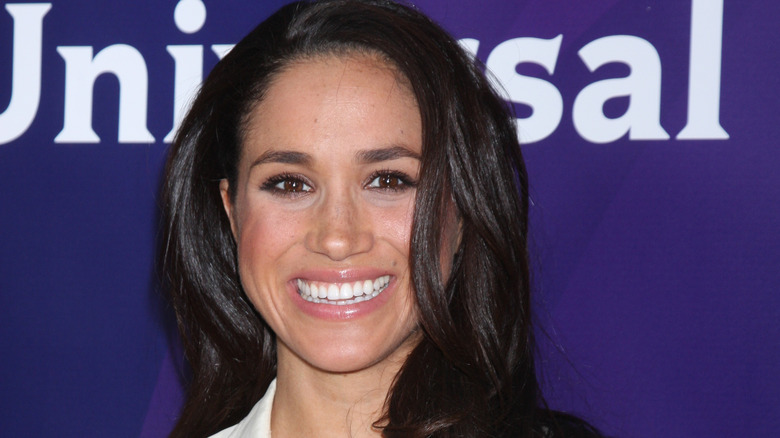 Kathy Hutchins/Shutterstock
In the Hallmark movie "When Sparks Fly," Meghan Markle plays Amy Peterson, a journalist who returns to her small town to cover the Fourth of July celebration, per Hallmark's description. While home, Amy is enlisted as wedding planner to her best friend Sammie, who's engaged to Amy's ex-boyfriend Hank. As Amy struggles to balance the demands of Sammie and her editor, she wonders if sparks will fly between her and her former beau.
Meghan opened up to TV Goodness about how refreshing it was to get to play Amy. "I wanted to do a romantic comedy. When the script came in, it was exactly the kind of project I wanted to be part of," she told the outlet. "It was light and easy, and it was a departure from Rachel [on 'Suits'], who is so refined and polished. Amy Peterson is very opposite and closer to my true personality. It was fun to eat ribs and get barbecue sauce all over my face and run around in jeans all day."
The actress even got to wear her own pair of Converses while filming. "I brought them with me to Vancouver, " she said. "And I told them I thought it was really, really important as a character choice, and also to preserve my feet, that Amy wear these shoes."
But for Markle, having comfortable feet was less important than establishing a comfortable relationship between Amy and Sammie. "[You] see that Amy never wanted to hurt her best friend, but it's complicated when you love someone," she said." I loved seeing how forgiving Sammie could be and how touching that whole moment could be."
Meghan Markle was 'drawn' to the script for Dater's Handbook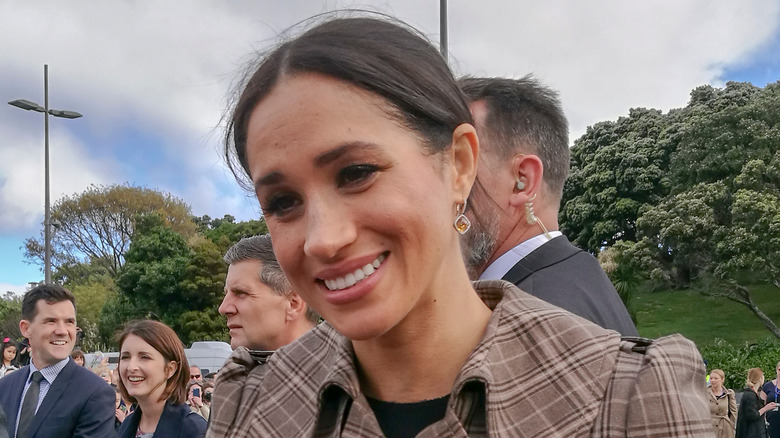 NataliaCatalina.com/Shutterstock
In Hallmark's "Dater's Handbook," Meghan Markle assumes the role of Cassandra "Cass" Barber, a businesswoman who struggles with picking the right guy, per Hallmark's description of the movie. To aid in her journey toward true love, Cass seeks help from relationship expert Dr. Susie and her latest dating advice handbook, "Dater's Handbook." While putting the book's suggestions into action, Cass is split between following her own heart or the direction from Dr. Susie. Will she end up with reliable, dependable George, or risky, fun-loving Robert? 
"You have to follow your heart to find your true love, and I remember when I was in high school and college, we were still reading 'The Rules,' do you remember that book? This is very much like that," Meghan reminisced in an interview with Hallmark. "I'm just drawn to how relatable the script is. When I first read it, I thought, 'You know, there's so many women who are going to connect to the story of trying to find the balance in work and also in relationships and just trying to find love."
Just one year after appearing in "Dater's Handbook," rumors swirled that Meghan was ready to quit acting after finding love with Prince Harry. As it turns out, aside from wrapping up her storylines as Rachel Zane on "Suits," Cassandra was Meghan's last role before she quit acting and stepped into royal life. However, now that Meghan and Harry have stepped down as senior royals, only time will tell if Meghan will return to acting — or to Hallmark!