How Ashlee Simpson And Evan Ross Have Kept Their Love Alive For Almost 10 Years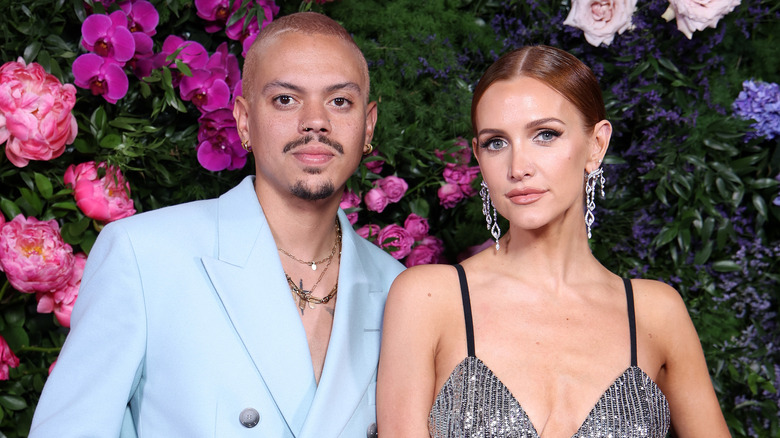 Daniele Venturelli/Getty Images
When you see the name Ashlee Simpson, you may automatically think of Pete Wentz. And while the pop-punk couple of our millennial dreams were, in fact, married, and even share a son together, they split all the way back in 2011. Today, Simpson is married to someone else, Evan Ross, who is a musician in his own right and the son of the legendary Diana Ross.
After meeting at a mutual friend's birthday party in 2013, Simpson and Ross began dating. An engagement soon followed and before fans knew it, the pair had tied the knot. In August 2014, they got married and a year later, had their first child together, a daughter named Jagger. In 2020, they had their second child, a son with a unique meaning to his name, Ziggy, and now, they are getting ready to celebrate their 10-year anniversary. With such a long marriage being somewhat out of the norm for two big celebrities, Simpson and Ross gave a little insight into how they have kept their relationship so strong for all these years.
Ashlee Simpson and Evan Ross say one unique thing has kept them united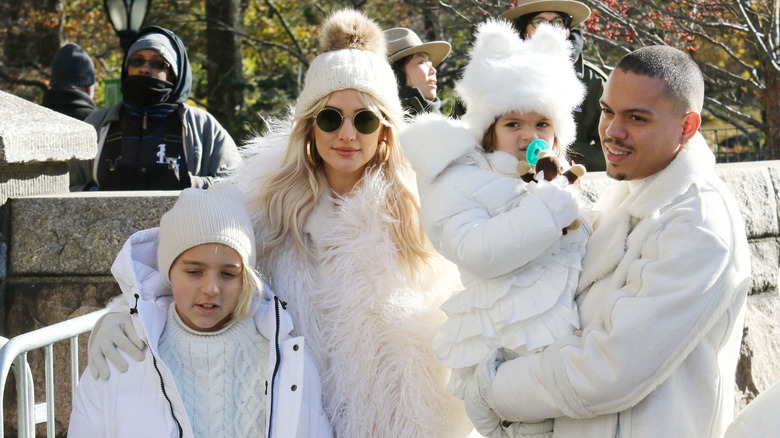 Ecp/Getty Images
As they neared their ninth wedding anniversary, Ashlee Simpson and Evan Ross attended the WealthFlix Entrepreneur Summit in Hollywood and spoke to E! News about their marriage. They admitted that they foresee a vow renewal for their 10-year anniversary, including their kids in the event, but for now, they are focusing on simply celebrating how far they've come. Simpson also admitted that while they are still very much in love, it's not always as simple as they make it look. "Marriage takes work and understanding each other and it's so important to stay on point and grow with one another," she said.
And while many couples can relate to that sentiment, there was one specific thing that Simpson mentioned when discussing her relationship: their shared sense of style. Simpson is big into home decor and is the creative director of Kempa Home. She prides herself on her unique taste and "eclectic" style and the fact that her husband also shares that taste is a big reason for their long-lasting marriage. "I'm very lucky," Simpson told E! News. "Every season, you feel like, 'Oh, I want to add this or I want to paint this wall,' and we're on the same page."
What Ashlee Simpson and Evan Ross are up to now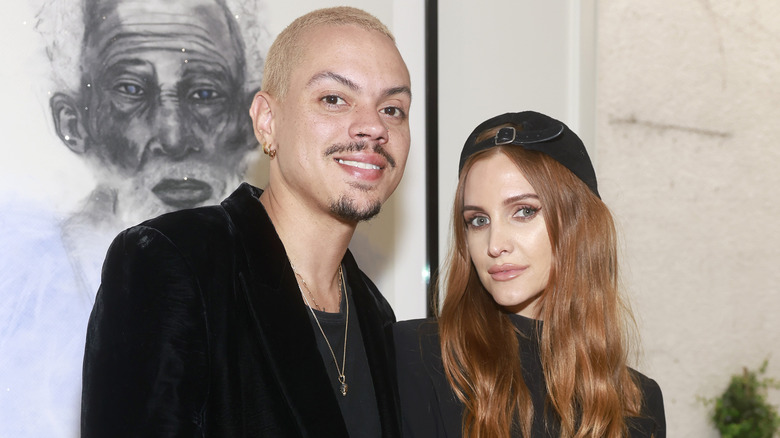 Emma Mcintyre/Getty Images
Ashlee Simpson has stayed mostly out of the spotlight since her time as a musician, but lately, her star power has been shining again. Recently, Simpson performed her hit song "La La" with Demi Lovato during her 2022 tour and admitted that she is starting to listen to her own music again, albeit only at the request of her daughter. Still, making new music has always been top of mind. Simpson and her husband, Evan Ross, released an EP together back in 2018 and Simpson has said she does plan to make a new album eventually.
As for Ross, he recently opened a new restaurant called The Hideaway, a Mexican spot he invested in alongside other celebs like Ryan Phillipe. But for the couple, their main focus right now is on their children. "Right now I'm being a mom. I'm working on life, kids, and I have projects in the making," Simpson told Fox News Digital. "They're great! All the kids are really good."