The Real Meaning Of Ashlee Simpson's New Baby's Name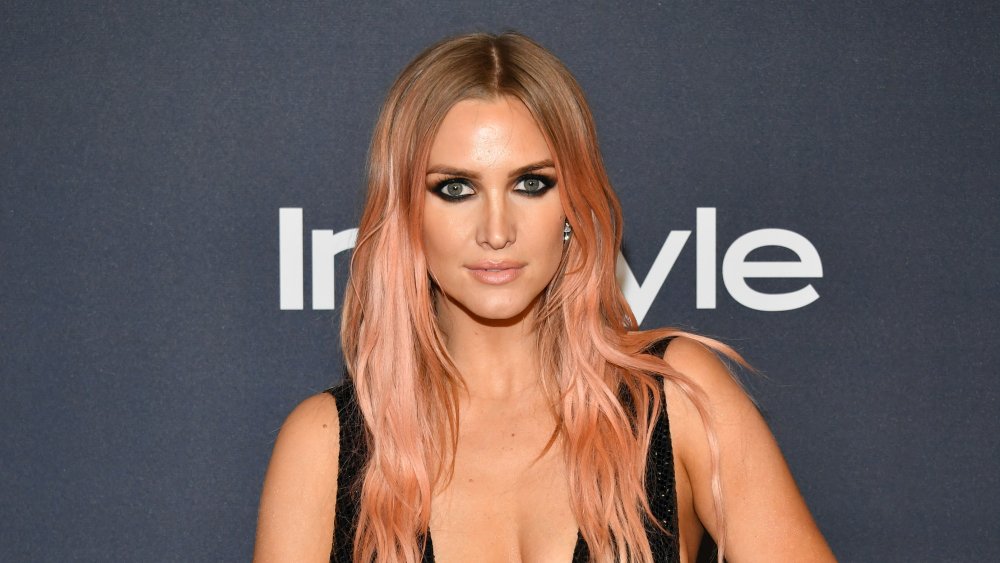 Amy Sussman/Getty Images
When Ashlee Simpson took to Instagram to announce the birth of her precious baby boy, she also did something rather uncelebrity-like. The star shared his name (via Cosmopolitan)! With so many stars like Gigi Hadid and Anne Hathaway not sharing their baby names right away or at all, we were excited to learn that Simpson's second child with husband Evan Ross is named — drum roll please — similarly to his big brother (via ET).
"ZIGGY BLU ROSS. Our sweet boy has arrived! I'm over the MOON we are Blessed!" Simpson posted along with an adorable photo late last week. Ziggy joins 5-year-old Jagger and Simpson's son from her marriage to Pete Wentz, 11-year-old Bronx. It's no surprise that the couple chose the name Ziggy for the little boy. After all, they both come from musical families. Of course, Simspon is a singer, and her big sister is Jessica, and as many fans know, Ross is the son of none other than the incomparable Diana Ross (via Billboard).
The meaning of the name Ziggy
First, let's consider the meaning of the name of Ashlee Simpson's first son with Evan Ross. Jagger is the last name of The Rolling Stones frontman Mick. Remember Maroon 5's "Moves Like Jagger?" Sorry if we got that in your head now! On to Ziggy, perhaps named to honor the Grammy Award-winning Ziggy Marley, who is also the oldest son of musical icon Bob Marley (via Biography).
The musical theme aside, Ziggy also has a very powerful backstory. According to BabyNames.com, the moniker is of German origin and means "victorious protector." Ziggy is also not a common name, so it's a great pick for parents who are so over the top 10 names for boys. Meanwhile, Blu is a gender neutral name that is an alternate spelling of the color (via Our Baby Namer).
No matter the name inspiration, little Ziggy Ross is as cute as can be! Here's wishing Simpson and her family every happiness as they enjoy their new bundle of joy.