Ride Star Beau Mirchoff Is Hopeful You'll See A Second Season Of The Hallmark Western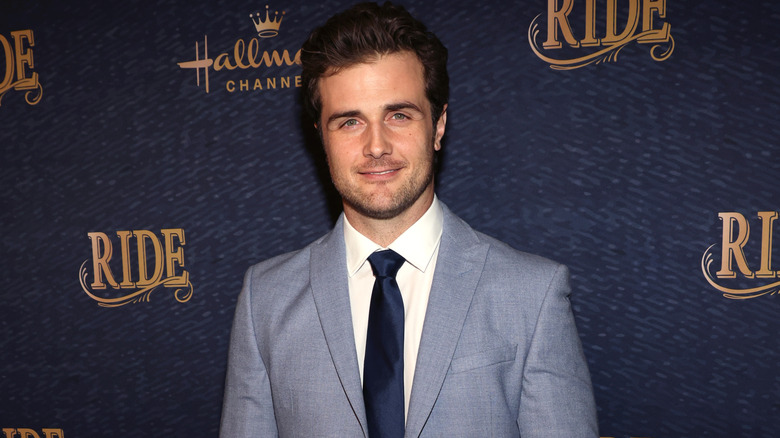 David Livingston/ Getty Images
The Hallmark Channel is best known for its heartwarming, family-friendly films. However, loyal fans of the network know that it is also loaded with a variety of quality television shows. In 2023, Hallmark debuted another hit series, "Ride." This Western drama has a star-studded cast, including actors from "Riverdale" and Shameless." Among the ensemble cast are Nancy Travis, Tiera Skovbye, Beau Mirchoff, Sara Garcia, and Jake Foy. Following the lives and relationships of the McMurrays, the show chronicles the story of a family with a bull-riding rodeo legacy and a picture-perfect ranch in Colorado.
Throughout Season 1, a variety of obstacles hit the family and threatened their beloved small midwestern town. The "Ride" cast and crew have done a great job drawing in fans so far. Since the finale aired, the "Ride" audience has been left high and dry, curious to know where the McMurrays' storyline will lead. Now, the viewers who were sucked in are just waiting to find out whether or not Hallmark will continue the series with a second season.
Beau Mirchoff feels that Hallmark should produce a second season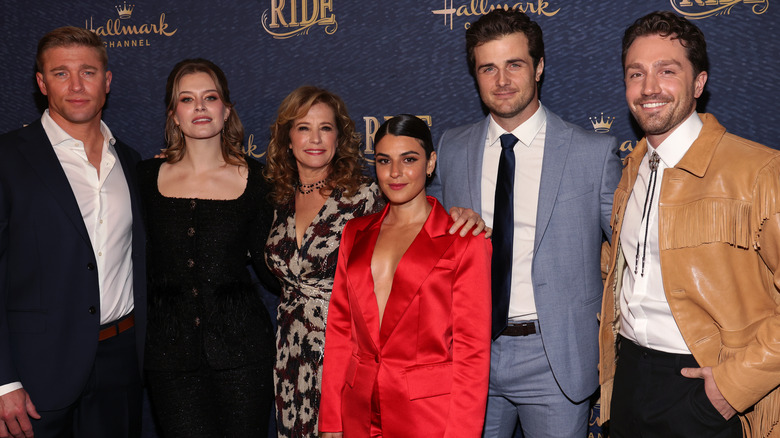 David Livingston/ Getty Images
Beau Mirchoff plays the role of Cash McMurray on "Ride," the younger brother of Austin McMurray. A Marine veteran who always felt inadequate in comparison to Austin's success, Cash is seen as one of the show's gloomier characters. However, Mirchoff also depicts his character as a loving, dedicated member of the McMurray family. Given that Mirchoff does an incredible job, we're not surprised that Cash McMurray became a lovable fan favorite over the course of the first ten episodes.
Mirchoff had been seen elsewhere before landing his role in "Ride," with the majority of Mirchoff's acting experience on TV in shows like "Desperate Housewives" and "Trouble." He even won a 2012 "Teen Choice Award" for his role in MTV's "Awkward." That said, he knows a thing or two about the world of TV. In an interview with TV Line, Mirchoff remarked, "Sometimes, shows need a little time. It's a really great show. I think they'd be silly not to give it a second season." 
Based on the show's reviews, there seems to be a good chance that Hallmark might just agree with Mirchoff.
Ride is in a good position for being renewed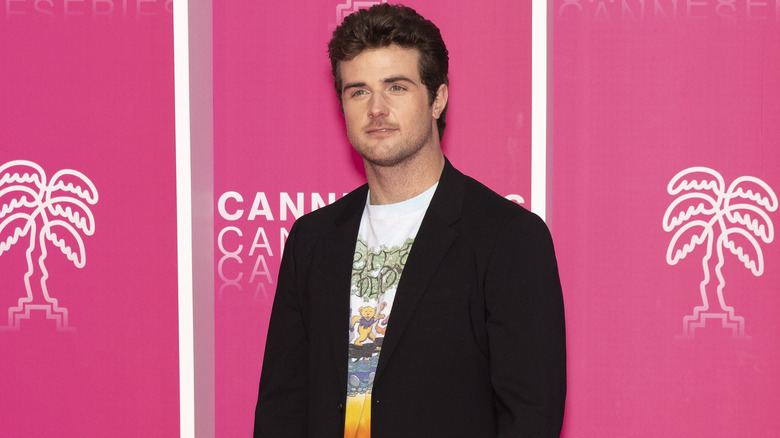 Arnold Jerocki/ Getty Images
Right now, "Ride" is in limbo. Hallmark has not announced that they will be continuing with a second season. However, they have not reported that the show will be canceled, which is an excellent sign for the viewers who fell in love with the series. And, there seems to be a good deal of viewers for whom that's the case. According to TV Series Finale, the show received an impressive score of 9.42/10 stars from a poll of 893 voters. And, per IMDb's 551 votes, the show received a solid 6.4/10 stars. What's more encouraging is that the IMBd ratings for each individual episode increase from the earliest to the latest.
This indicates that the show ended on a high note with its audience. It also shows promise for how well it would do if more time is given to the characters and their storyline. Regardless, it's up to the TV gods to decide the fate of "Ride." And although Mirchoff is hopeful about season two, he can't be certain. He told TV Line, "I don't know. I don't want to jinx anything, but I mean, fans seem to love it, the ratings are pretty good."