Who Are Vacation House Rules Scott McGillivray's Daughters?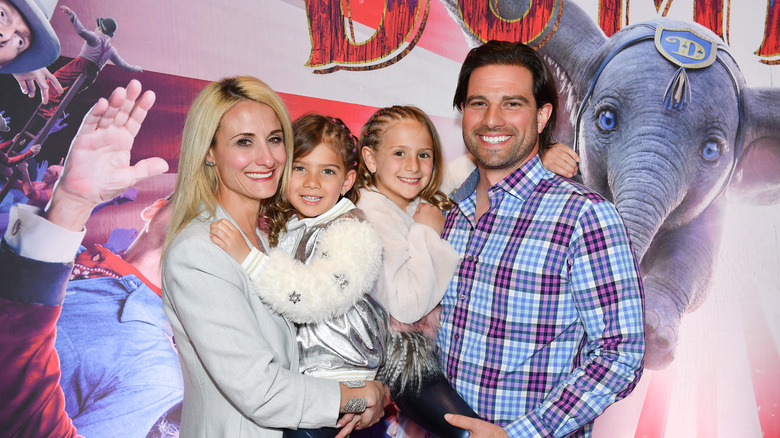 George Pimentel/Getty Images
Scott McGillivray is a prominent HGTV star in both Canada and America, previously hosting and producing shows such as "Income Property," "Buyers Bootcamp," and "Scott's Own Vacation House." Since 2020, he's been starring in the popular series "Vacation House Rules," teaming up with homeowners to demonstrate how to best utilize their vacation properties.
Fans of the contractor and real estate expert may wonder about his personal life, something that he occasionally provides glimpses into throughout his shows. Canadian viewers might remember his family from "Moving the McGillivrays," a program that showcased the family's process of building and moving into a new home.
Through the limited series, audiences got to know his wife Sabrina McGillivray along with the couple's two young daughters. However, the 10-episode show originally aired back in 2016, so the reality star's children have definitely grown quite a bit since then. With this in mind, who are McGillivray's daughters?
Scott McGillivray has two young daughters
Scott McGillivray currently has two children with his wife, Sabrina. Their oldest daughter Myah was born in January 2012 while their youngest daughter Layla was born in October 2013. As mentioned, fans of the contractor got to know the McGillivray family through "Moving the McGillivrays," which provided insight into the household's busy life. During the show, Myah and Layla were four and two years old.
While McGillivray's daughters don't make as many appearances on his current HGTV series, fans can still catch the family on his Instagram page. For example, the reality show host posted a picture with his wife and kids for Mother's Day, captioning the photo, "Happy Mother's Day to all the hard-working moms out there. I am especially grateful for the moms in my life who have taught me so much and set an example for my girls. Moms are the best!"
In April of 2023, McGillivray also shared some Instagram photos of him and his two daughters gardening, showing off some of their fresh produce in the process. In the photos, the family holds their harvested squash and zucchini especially close to the camera to give the impression of super-sized crops, proving that his daughters really take after their father.
McGillivray has talked about his fatherhood experiences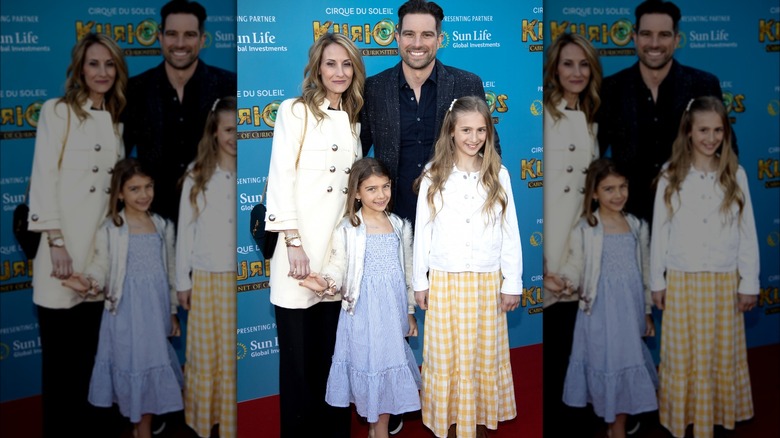 Isaiah Trickey/Getty Images
Throughout his time on the HGTV network, Scott McGillivray has opened up about his experiences as a father, providing some behind-the-scenes info about life with his children. For example, in an interview with Parents Canada, the "Vacation House Rules" host talked about the difficulties of balancing his work and family life.
"The hardest part about being a dad is balancing time with a busy career and the new dynamic of having kids," he shares. In this way, McGillivray emphasizes the importance of family time, explaining in a YouTube short that he values quality over quantity. He expands on this in a blog post titled "Scott McGillivray Reveals His Favourite Things to Do With His Daughters," mentioning how much he loves to spend time with his daughters.
"When I was in my 20s, I never thought I'd be spending my evenings playing princess and painting little girls' nails," the HGTV star writes. "But quite honestly, there are few things I'd rather be doing. No matter how tired I am or how stressful my day has been, my kids put everything in perspective. I wouldn't trade being a dad to Myah and Layla for anything."