Katy Perry Has A Complicated Relationship With Her Mega-Hit Roar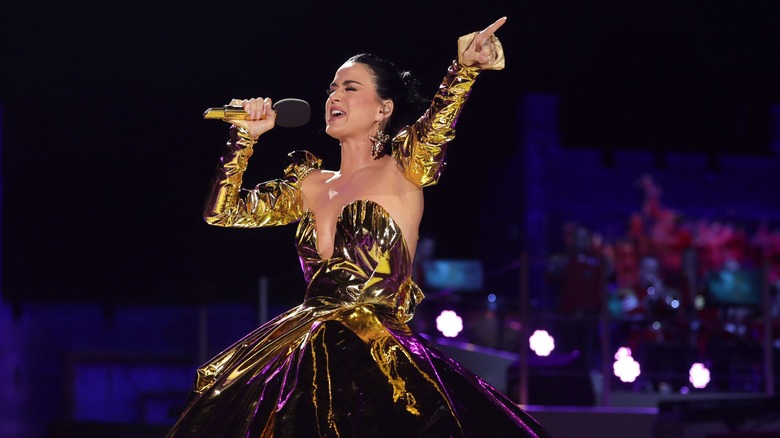 Chris Jackson/Getty Images
Many of us love the slew of bops that Katy Perry put out in the early 2000s, like "Hot N Cold," "California Gurls," and, of course, "Roar." Since then, the "American Idol" judge has continued churning out songs while being a wife and mom, hosting one of the top singing competition shows, and starring in her Las Vegas residency.
But when any music artist racks up a long list of hits, they are bound to have a song or two they're not a total fan of. For Perry, that's "Roar." When it was released on August 10, 2013, it became her eighth No.1 hit and was her fastest-selling single up to that point. The song's co-writer, Bonnie McKee, told Radio.com (per CBS News) that the track was powerful for Perry. Its lyrics built on the line from the 1971 Helen Reddy song "I Am Woman," which says, "I am woman, hear me roar," during the time Perry was working through her divorce from Russell Brand.
Recalling a painful divorce every time you sing a song is enough reason not to like it. However, dredging up old memories isn't the issue Perry cites as causing her complicated relationship with the empowering anthem.
There are only so many ways to sing it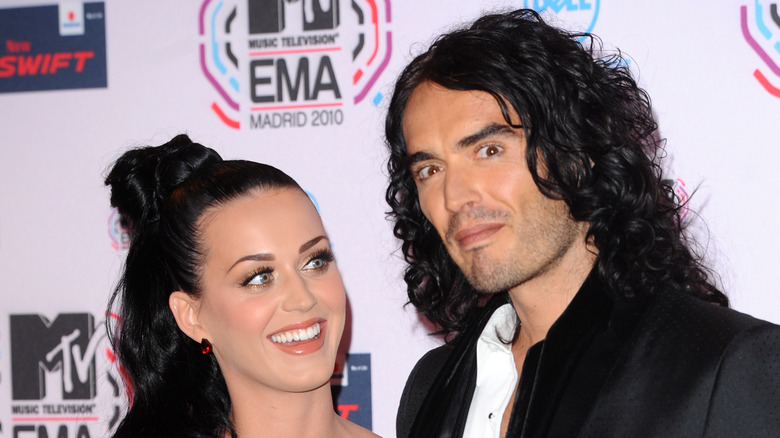 Anthony Harvey/Getty Images
Katy Perry recently sat down with BuzzFeed (and a passel of adorable puppies) to talk about regrets, accomplishments, and everything in between. When asked, "What's your favorite song to perform live, and what's your least favorite?" Perry started by saying, "I love them all," but she didn't leave it at that.
She named "Firework" and "Roar" as two songs she doesn't mind singing, especially because they're "everybody's favorite," and she sings them at the end of her show as part of an explosive finale. However, Perry explained, "It's just hard to re-interpret songs sometimes, every time you do a tour to keep them feeling fresh. Some songs are harder to remix than others."
Believe us when we say we love trends and keeping things fresh, but sometimes there's nothing like a classic. While Perry may feel the pressure to change it up, fans likely still enjoy the traditional rendition of one of the pop star's biggest songs of all time.
Roar isn't the only song Perry feels some type of way about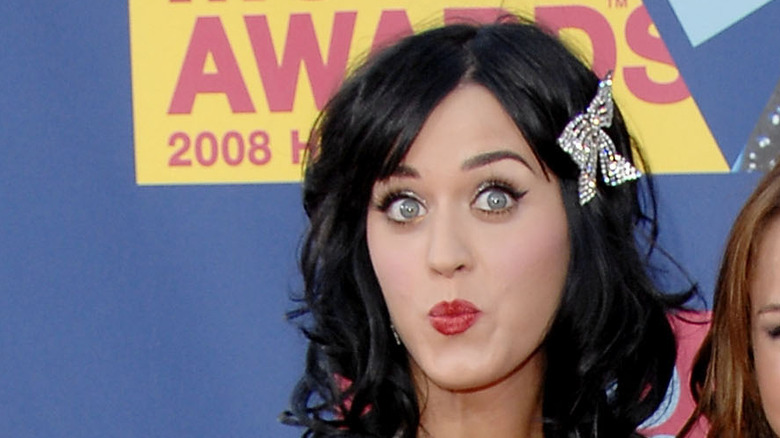 Jon Kopaloff/Getty Images
The music celeb has also named "I Kissed a Girl" as a song on her hit list she wishes she could amend. Unlike her reasons behind "Roar," the motivations she gave for wanting to change "I Kissed a Girl" are something most people can probably get behind.
Ten years after the song was released, Perry told Glamour, "We've come a long way. Bisexuality wasn't as talked about back then, or any type of fluidity. If I had to write that song again, I probably would make an edit on it. Lyrically, it has a couple of stereotypes in it." The catchy tune has previously been a topic of conversation among both critics and the general public. Initially, in 2008, it was labeled "lesbian-friendly," but since then some have opposed it being referred to as such — Feministing said the lyrics "reflect the trivialization of queer female sexuality and the cultural norms which state that female sexuality exists for the pleasure of men."
Katy Perry hasn't made any moves to re-record the song as of yet (or switch up "Roar," for that matter), but we wouldn't mind hearing what progressive lyrics the pop icon comes up with in the future.