Is This Why Katy Perry And Russell Brand Really Got Divorced?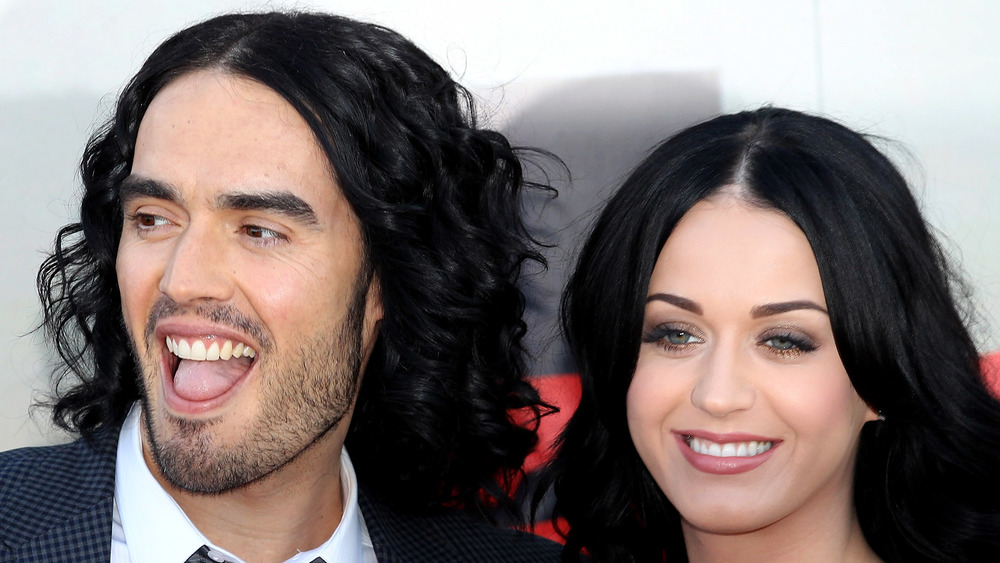 Chris Jackson/Getty Images
Katy Perry and Russell Brand were once one of Hollywood's most beloved quirky couples. The romance between the pair first caught fans by surprise, but their shared fun-loving dynamic made it obvious why the two hit it off. The dup met in 2008, when Perry made a cameo appearance in Get Him To The Greek, which was later cut from the film. The cameo saw the pop star make out with the on-screen rock star. Even though Perry admitted she was into the kiss, they wouldn't cross paths again until a year later (per Who.com.au).
The pair came out as a couple in October 2009. Just months later, Brand proposed on New Year's Eve while they vacationed in Jaipur, India (per Hello!). They were married 10 months later on October 23, 2010. Sadly, the marriage wouldn't last. The comedian filed for divorce from the pop star after 14 months.
"Let's just say I haven't heard from him since he texted me saying he was divorcing me December 31, 2011," Perry told Vogue in the interview for her July 2013 cover (per People).
Katy credits Russell's jealousy to their divorce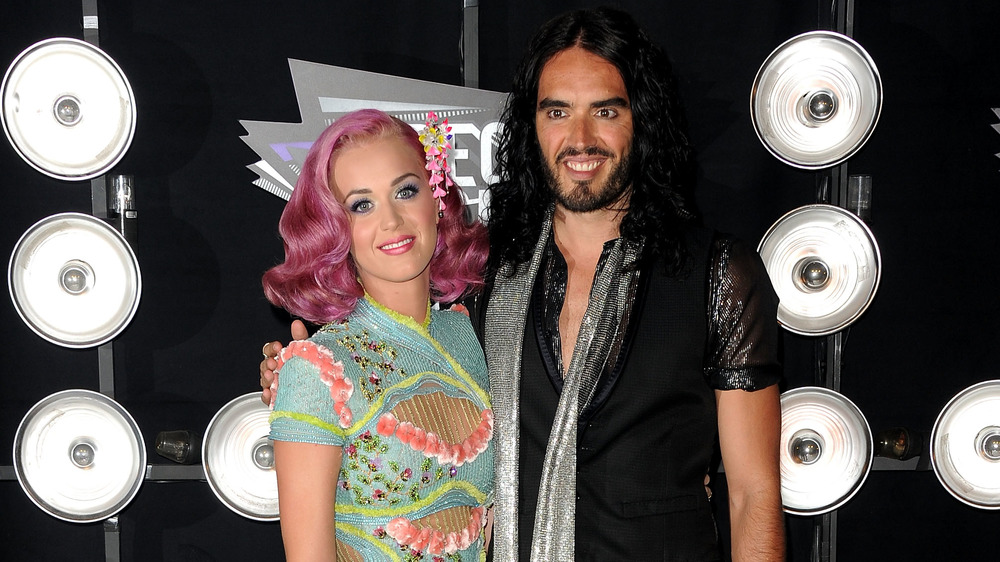 Jason Merritt/term/Getty Images
In that Vogue interview, Katy Perry speculated her rising stardom contributed to her relationship troubles with Russell Brand. "At first when I met him he wanted an equal, and I think a lot of times strong men do want an equal, but then they get that equal and they're like, 'I can't handle the equalness,'" she said. "He didn't like the atmosphere of me being the boss on tour. So that was really hurtful, and it was very controlling, which was upsetting."
In a recent interview with 60 Minutes Australia, Perry looked back at her marriage to Brand from her perspective today. The singer, as of March 2021, is engaged to actor Orlando Bloom. The two share a 6-month-old daughter, Daisy Dove Bloom (per Hello!). Perry described those years in her life as the "first breaking of my idealistic mind," (per People). 
"I was having great success at 23, 24 and 25 and then I met someone that was interesting and stimulating," she reflected. "It was just like a tornado, it was everything happening at once."