Kristina's Recasting On General Hospital Is A Total Misstep (No Offense, Kate Mansi)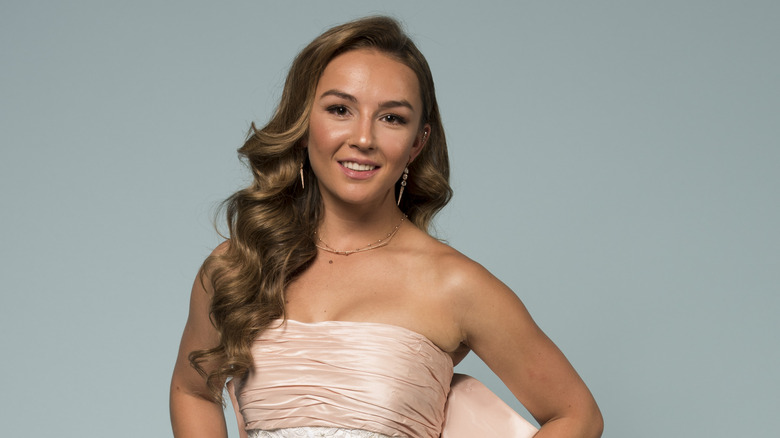 Michael Bezjian/Getty Images
What is "General Hospital" thinking? How do you fumble so hard with a talented actress like Lexi Ainsworth? She gave her all to that soap, first taking over the role of Kristina Corinthos-Davis in 2009. Aside from another brief and poorly done recast, Ainsworth played Kristina for 14 years. Despite being a beloved character, Kristina only appears every so often which has always been a mind-boggling decision. 
There have been several family events or important situations on both her mother, Alexis Davis' (Nancy Lee Grahn), and father, Sonny Corinthos' (Maurice Benard), side that she's missed. There's typically no explanation given for her absence, and her not being there is usually not acknowledged. Kristina has deep ties to several characters on the canvas, making it easier for her to be placed into most ongoing storylines. There isn't a legitimate excuse as to why she's featured on such an infrequent basis. The legacy of the character speaks for itself, so she could've been easily woven into the fabric of any current plot. 
Beyond that, Ainsworth herself is a powerhouse performer, earning two Daytime Emmy Award nominations, taking home the trophy in 2017. The outrage isn't directed toward Ainsworth's replacement, Kate Mansi (an incredible actress in her own right), but recasting wasn't the correct call. Ignoring the wealth of top-tier storylines executed by Ainsworth and altering the dynamic of the Davis girls is one of the greatest mistakes in recent soap memory. 
Ainsworth has more than proven herself in big storylines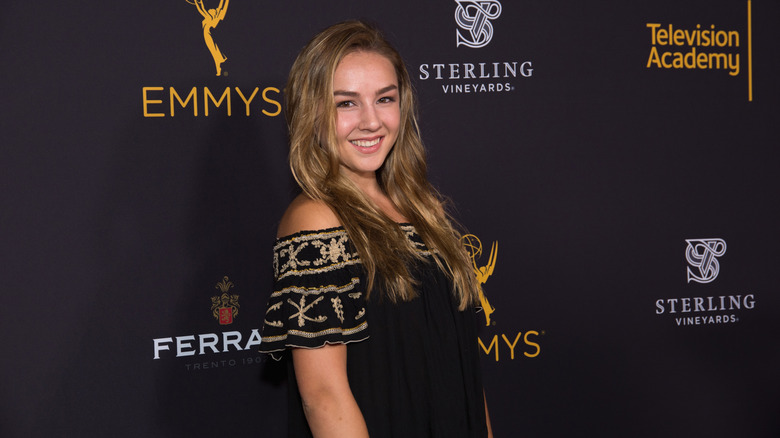 Tara Ziemba/Getty Images
Lexi Ainsworth didn't deserve her removal as Kristina Corinthos-Davis. There's no way around that, and her impressive resume on "General Hospital" speaks volumes as to why this is a step in the wrong direction for the character. Kate Mansi will undoubtedly transform Kristina into her own version of the character and do a decent job, but that doesn't lessen the blow of losing Ainsworth. 
From the time she took over the role of the rapidly aged Kristina, Ainsworth dove headfirst into challenging and gripping stories. The abuse storyline with Kristina's then-boyfriend Kiefer Bauer being physically harmful to her checked every box. Her acting ability was on full display throughout the ordeal which showed Kristina at her most vulnerable. The performance endeared her to those watching, making her an easy fit into the fan-favorite category. 
Beyond the abuse plot, Ainsworth's star shined bright in the groundbreaking love story of Kristina and Parker (Ashley Jones). It was one of the rare instances of a same-sex relationship on daytime television, and it was beautifully executed. Eventually, the show made the poor decision to cut the storyline entirely, but everything leading up to it and the electric kiss between Kristina and Parker showcased Ainsworth's range. Her inclusion in the Dawn of Day cult storyline was also a highlight of her tenure on "GH." Watching her portray a character who'd been through such turmoil fall to a cult leader was a masterclass in soap acting. 
The dynamic between the Davis sisters is shattered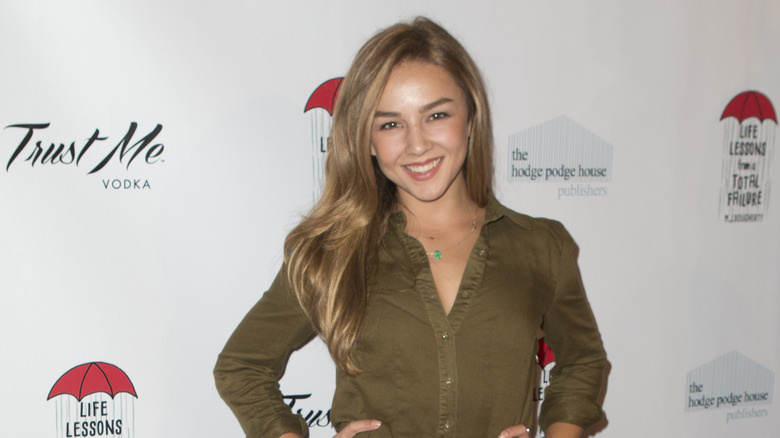 Tasia Wells/Getty Images
Even though Lexi Ainsworth's acting prowess and stellar delivery in every scene should've been reasons to keep her, it's not everything. The character of Kristina is part of the overall "Davis girls" which are four beloved characters. The Davis girls maintain a strong sense of popularity despite lackluster writing. These four talented ladies are often pushed to the back burner in favor of several other characters, so they don't get their moment in the spotlight too often. However, when they are written into the series, they shine bright. 
The chemistry and connection of Ainsworth with her on-screen mother, Alexis Davis (Nancy Lee Grahn), and her sisters, Sam McCall (Kelly Monaco) and Molly Lansing-Davis (Haley Pullos) is undeniable. However, the recasting of Ainsworth delivers a crushing blow to one of the best organic dynamics. Plus, with Pullos' recent temporary recasting and subsequent legal troubles, the dynamic is going to shift even more. If the recasts aren't received well, those in charge of the writing might showcase them even less. 
None of this should be seen as a dig toward Kate Mansi or anyone else because she's a talented actress, but you can't replicate Ainsworth's existing chemistry with the cast. She's spent over a decade cultivating relationships with Grahn, Monaco, Pullos, and more, and the decision to put the character of Kristina Corinthos-Davis on contract sans Ainsworth is a slap in the face to her contributions.