Mary Trump Isn't Feeling Hopeful After Uncle Donald Trump's Second Indictment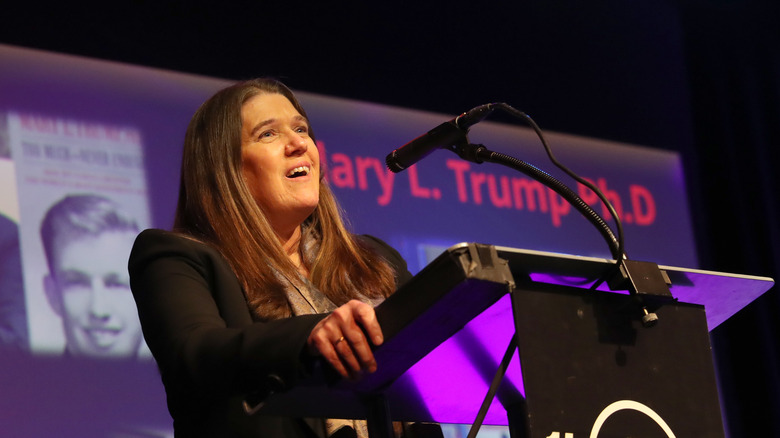 Johnny Nunez/Getty Images
Donald Trump, the former president and the current Republican frontrunner for the 2024 election, has officially become the first former U.S. president to be indicted on federal charges (via CNN). Trump has been indicted on seven counts related to the classified documents probe that has been carried out by special counsel, and he is ordered to appear at a Miami court next Tuesday. 
This comes after Trump was charged with 34 counts of falsifying business records earlier this year in a case surrounding allegations that he paid hush money to Stormy Daniels back in 2016. Trump has denied that any of the charges in either case hold any truth, and he also maintains his innocence in the face of a civil jury concluding that he is in fact liable for sexually assaulting E. Jean Carroll back in the 90's, a decision that a jury made last month (via The New York Times). Defending himself, Trump has claimed on his social media platform Truth Social that the federal charges regarding the documents are little more than "election interference" and "a continuation of the greatest witch hunt of all time" (via Newsweek). 
Mary Trump, Donald Trump's estranged niece and frequent critic, on the other hand, feels quite differently about the charges being brought against her uncle, saying in a blog post that there is "nothing he won't do to get away with his crimes" (via Newsweek). She also asserted that, "it will get worse before it gets better."
Mary Trump predicts how her uncle is going to behave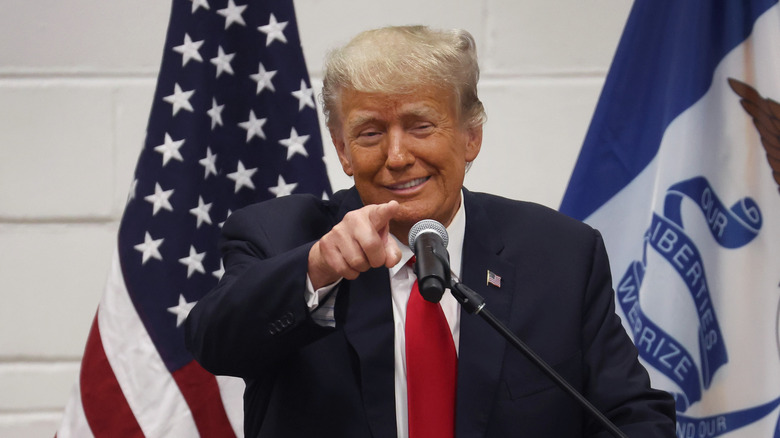 Scott Olson/Getty Images
In her blog post, Mary Trump addresses the new charges, saying, "Donald Trump has been indicted again ... This time the charges (seven counts—at least for now—will be read in Federal Court in Miami next Tuesday) are more serious, relating as they do to the fact that Donald stole classified and highly sensitive documents that belong to the United States government—that is, to the people" (via Newsweek). 
She went on to say, "I didn't use the word 'allegedly' before 'stole' because we know he took the documents from the White House after he no longer had legitimate access to them; we know that he refused to return them even [though] the National Archive asked him repeatedly and deferentially; we know that he lied about having returned everything; and we know that if anybody else in this country had done something similar—or even significantly less egregious—that person would have been arrested, handcuffed, and imprisoned a very long time ago."
And if all of this left any doubt as to how Mary anticipates her uncle handling the charges, she makes her feelings even more clear by saying, "There is nothing he won't do to get away with his crimes. He will turn his followers against the rest of us, he will threaten to destroy the Republican Party if it doesn't do his bidding (and it will do his bidding). If none of that works, he will burn it all down."