B&B's Katherine Kelly Lang Calls For Peace Between Brooke Fans And Taylor Fans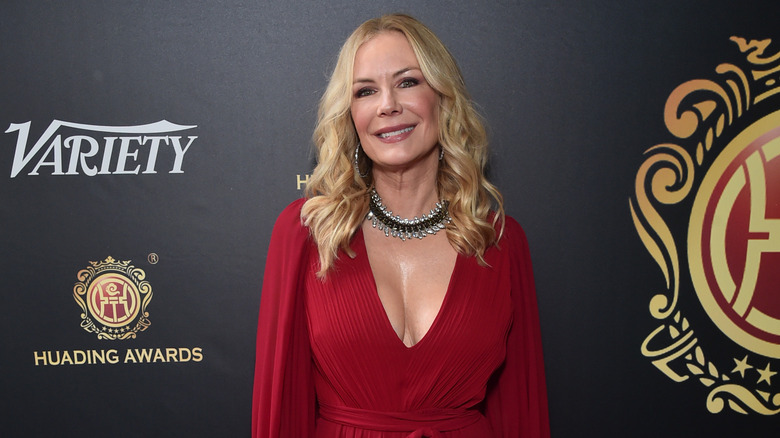 Alberto E. Rodriguez/Getty Images
"The Bold and the Beautiful" fans have always had a sneaking suspicion that the pact between Brooke Logan (Katherine Kelly Lang) and Taylor Hayes (Krista Allen) to end their age-old squabble over the affections of Ridge Forrester (Thorsten Kaye) wouldn't stand the test of time. Even other characters on the show found it hard to believe that the two women went from bitter enemies to best friends seemingly overnight. But now that's changing, and it looks like Brooke and Taylor are falling into their old ways again. Ridge and Brooke had a cozy moment a while back when she thought he'd left her house and came downstairs in a sexy nightie. However, Ridge was still there and the two connected and almost kissed. She eventually pushed him away, citing her pact with Taylor.
When Taylor learned what happened, she started to feel that Brooke wasn't keeping up her end of the deal. Brooke has been alone with Ridge several times, fueling Taylor's imagination as to Brooke's motives. Taylor tried hard to manipulate Deacon Sharpe (Sean Kanan) into rekindling his romance with Brooke. Deacon himself believed Taylor was doing that just to clear a path to Ridge for herself. Deacon seriously contemplated a future with Brooke, and inadvertently let slip that Taylor put the bug in his ear. Brooke later overheard Taylor pouring her heart out to Ridge, and a physical confrontation ensued until Ridge broke them up.
Now, it seems that their truce is over, and fans are taking sides. 
Lang cautioned fans to play nice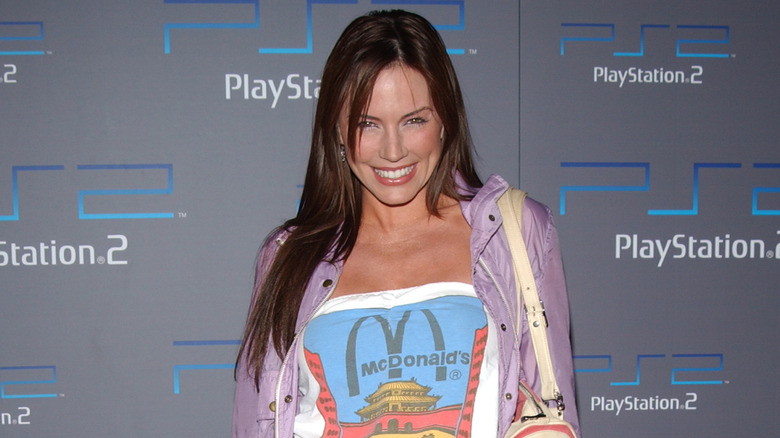 Jon Kopaloff/Getty Images
Krista Allen recently teased Taylor Hayes' next move in her quest for Ridge on "The Bold and the Beautiful," insinuating that the gloves are off and she'll come out fighting. Fans have developed their own feud over which woman should be with Ridge Forrester. It got to the point where Katherine Kelly Lang posted on Twitter, "Even though Brooke &Taylor are at odds, we should all be respectful of actors playing the parts & also the fans. I appreciate all the love but would like to see more positivity instead of people 'fighting.' Everybody is entitled to their opinions but let's keep it classy folks." Most agreed with Lang, and one viewer responded with their hope that Taylor and Brooke go back to being friends, writing, "Absolutely. I really hope this feud is short-lived. I loved their friendship. What I don't want is another go around of Ridge and Brooke!"
After the episode aired where Brooke and Taylor almost went to fisticuffs, Allen tweeted, "How freaking brilliant was KKL today in those scenes today!! I felt that anger in muhhhh bonezzz! Dayyyyum! Are y'all happy the bestie pact is DONE?" A majority were in favor of doing away with the pact and praised Allen and Lang's acting. For a short time, it seemed Brooke and Taylor's friendship would move to the next level, with one follower hysterically writing, "Can we at least get make up sex?"