Why Amy Duggar Is So Vocal About Her Family's Wrongdoings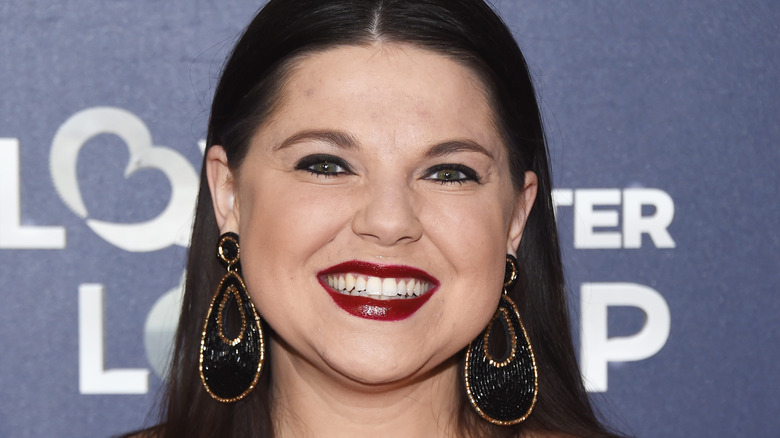 Amanda Edwards/Getty Images
When you begin to distance yourself from your family's values or beliefs, it can lead to some tension or even resentment. Children who grow up in environments that they later view as toxic tend to experience trauma when trying to work through everything that occurred. Add a reality television show on top of that plus the unsolicited opinions of millions of strangers and the journey of deconstructing your worldview can feel exhausting.
When it comes to the large Duggar family, many children have chosen to handle their cult-like upbringing in different ways. The Duggars became well-known thanks to their TLC reality show "19 Kids and Counting" and their spinoff show "Counting On," which came about in the aftermath of Josh Duggar's scandal that brought the family closer together against all odds.
However, the docuseries "Shiny Happy People: Duggar Family Secrets" revealed just how much manipulation and secrecy took place inside the Duggar family home. While Jill Duggar was the only child out of her siblings to come forward for an interview, her cousin Amy Duggar was also a part of the series and chose to speak out.
Amy Duggar was always a bit rebellious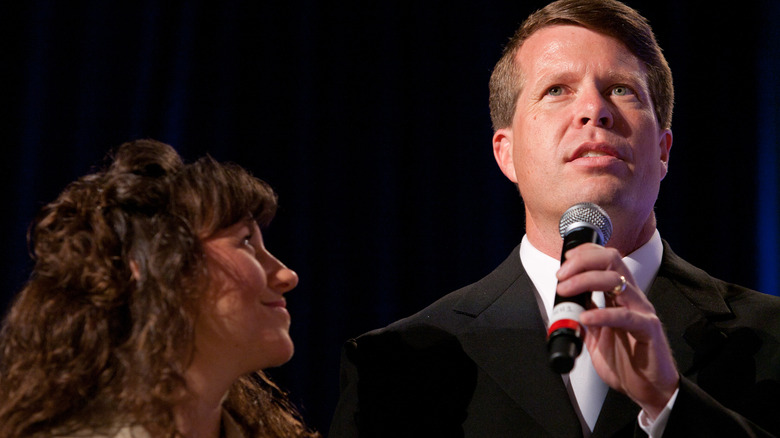 Brendan Hoffman/Getty Images
Over the years, Amy Duggar would make appearances on the Duggar's TLC reality shows as "cousin Amy," the rebellious black sheep of the family who wore pants and believed in kissing before marriage. While Duggar always seemed to disagree with the extremely conservative views of her uncle, Jim Bob Duggar, and his family, the relationships always appeared to be positive and accepting.
As a married woman now with a child of her own, Amy Duggar is reflecting on the messages her extended family has put out into the world and is adamant about addressing their wrongdoings. Specifically, Duggar focused on the harmful teachings of Bill Gothard, the founder of the Institute in Basic Life Principles (IBLP). According to an exclusive interview with People, Duggar said, "The IBLP is not biblical, and it is hurting so many people, that, if I don't speak up, then I'm condoning it. And I can't be that person, I refuse to be that person."
While Amy Duggar sent a clear signal that she's finally done with her famous family by agreeing to be a part of the "Shiny Happy People" docuseries, she still has a lot of love for them. Duggar believes she is doing the right thing by bringing attention to these harmful teachings, explaining that those speaking out have been given a platform for a reason.
It takes courage to speak out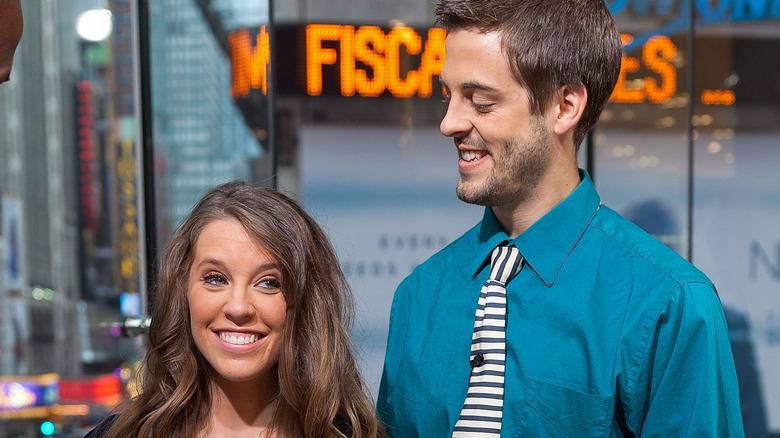 D Dipasupil/Getty Images
Jinger Duggar chose to write her book "Becoming Free Indeed," documenting the damaging teachings of Bill Gothard because, according to People, she wanted to tell her story in a "God-honoring" way. On the other hand, her sister Jill Duggar did ultimately decide to be a part of the docuseries alongside her husband, Derick Dillard.
Their cousin believes both avenues are important and is largely focused on "getting the word out" about how harmful the Institute in Basic Life Principles can be for women specifically. Duggar explains that Gothard's teachings give men the ability to assert dominance over women and many men abuse that power. She adds that "it's the men that think that they're above the law and take it and run with it."
Many people have wondered what Amy Duggar's life is like after breaking away from her Counting On cousins but the truth is, she never grew up in their world. While she witnessed the trauma her cousins endured from a distance, her own lifestyle choices have always seemed much more normal to those outside the Duggar bubble. Nonetheless, she still recognizes the responsibility she has as an extended family member to speak out on behalf of IBLP survivors.