GH's Gavin Houston Had An On-Set Guiding Light Reunion With Laura Wright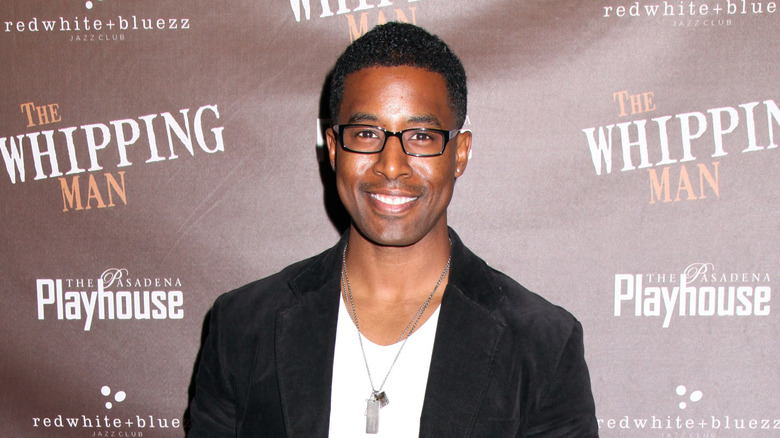 Paul Redmond/Getty Images
Shortly before Portia Robinson's (Brook Kerr) whole life came crashing down around her with the reveal of a shocking secret, she had a moment of happiness when she married Curtis Ashford (Donnell Turner) on "General Hospital." She also had a pleasant surprise when fans were introduced to her new family additions. Her father, Dr. Sterling Robinson (Ricco Ross), and brother, Ezekiel "Zeke" Robinson (Gavin Houston), showed up at the wedding, making Portia's glowing day even brighter.
Sadly, Curtis and Portia didn't even get a chance to truly celebrate because she was forced to admit that he could be the biological father of her twentysomething daughter, Trina Robinson (Tabyana Ali). Of course, it wouldn't be a soap opera wedding without drama, and the character of Zeke is already entangled in it with an ill-timed one-night stand with Jordan (Tanisha Harper), Curtis' ex-wife.
Now that "GH" has brought Houston back as Zeke, the actor enthusiastically opened up about his return — including a reunion with actor Laura Wright. The two were cast members of "Guiding Light" in the early 2000s, and Houston said being on set together on "General Hospital" is just like old times.
Houston watched General Hospital while growing up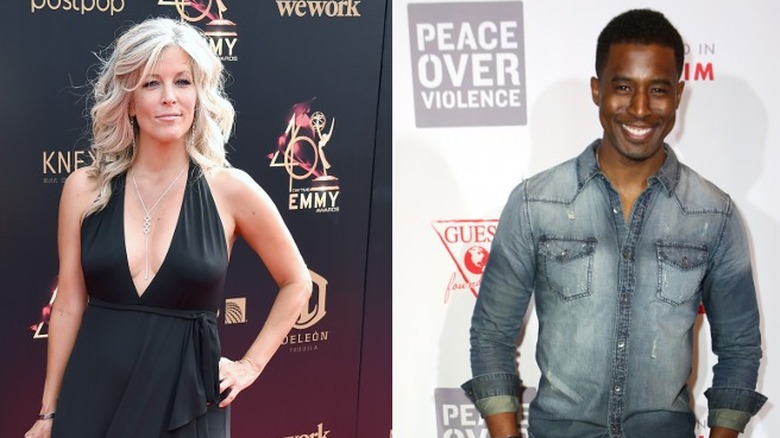 Gregg Deguire & Ari Perilstein/Getty
Gavin Houston recently had a chance to chat with Soap Opera Digest about his return and admitted that "General Hospital" was big with his family when he was a kid.  "I grew up watching it and always wanted to be a part of it," he said. Houston also noted he was looking forward to exploring his character further. He enjoyed his first go-round as Zeke in early 2023 and was thrilled when they asked him to return. "I was ready and I really felt comfortable. When I first saw the character breakdown come in, I felt like, 'Oh, this is mine,' because a lot of it was already in my own personality –- being playful, being a little bit of a rebel," he said.
The role also brings Houston back in touch with an old friend. When he played Remy Boudreau on "Guiding Light" from 2002 to 2006, he worked with Laura Wright, (Carly Spencer) who played Cassie Layne on the now-canceled sudser. Houston told Soap Opera Digest he is thrilled to work with her again as he felt they've always had a good rapport. "She was like, 'You're back! Yay!'" he stated, adding, "It's so crazy because she knew me when I was probably 24 or 25 — and she's exactly the same person! It was like we just continued right where we left off. We always got along so well and she's so much fun." Hopefully, we'll see the two acting together more on "General Hospital."