Hallmark CEO Finally Addresses Mystery 101 Cancelation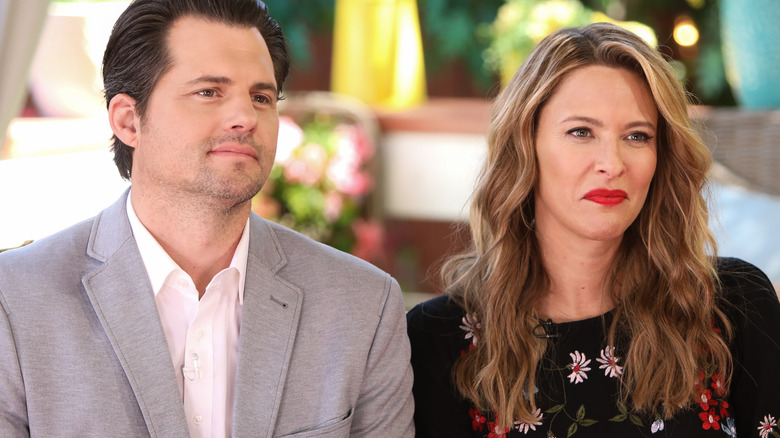 Paul Archuleta/Getty Images
Plenty of Hallmark fans were left surprised and disappointed back in April when the network unexpectedly canceled its signature series "Mystery 101." Hallmark darlings Kristoffer Polaha and Jill Wagner starred as a crime-fighting duo on the mystery series, which ran from 2019 to 2021. Still, even after a long break and silence about the series from its creators, fans still expected more installments. "Deadly History," the seventh and final film in the series, ended with a serious cliffhanger. Consequently, no one — seemingly including members of the cast — expected the series to come to a close with so much of the storyline up in the air. 
In April 2023, nearly two years after the final film aired, Hallmark Movies & Mysteries made a Facebook post advertising that they would be airing a rerun of "Mystery 101." Fans took this opportunity to take to the comments asking when the next installment would premiere. The network replied with, "We loved making Mystery 101 and we're so glad you enjoyed sleuthing along with us ... We want to let you know that our talented sleuths have solved the last mystery and are off the case." As was to be expected, plenty of upset comments and questions from the series' fan base followed. Still, despite both Polaha and Wagner reacting to the unexpected cancelation on social media, what actually caused "Mystery 101" to meet its abrupt end remained a mystery — until now, that is.
Hallmark's CEO speaks out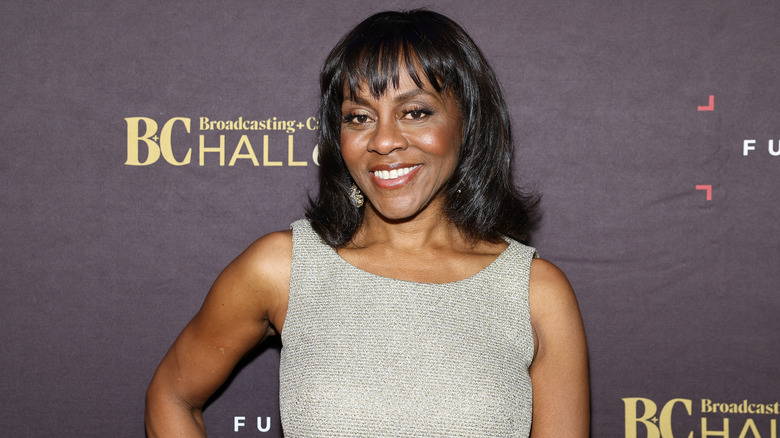 Arturo Holmes/Getty Images
In July 2020, Wonya Lucas took over as the president and CEO of Crown Media, Hallmark's parent company, after Bill Abbott left the role earlier that year. After the now-infamous "Mystery 101" announcement, Lucas spoke to The U.S. Sun about the controversial decision. "Well, we hadn't done it in a long, long time, right? And we just brought the mysteries back. So, we're just looking at mysteries a little differently now," she explained. "We've created some new mysteries, in addition to some that we've had in the past. So, it's just an evolution of our mysteries. We're just doing a lot of new things."
It seems that Lucas has new developments in mind, and it's clear that she has no intention of leaving mystery fans in the dust. Still, Lucas noted one older series that she's bringing back is "Signed, Sealed, Delivered." "We're pretty excited about that," Lucas added. And, while she may have disappointed sleuthing fans when "Mystery 101" met its end, she made a point that proved that fan service is alive and well. She noted that the passionate "Signed, Sealed, Delivered" fandom known as the POstables helped to bring this series back. "I will tell you, the POstables are alive and well. They send me notes, they send me pictures, every time I go to my office, they're there," she said. "So, we are really listening to our fans and leaning into the fandom."
Jill Wagner may be finished with Hallmark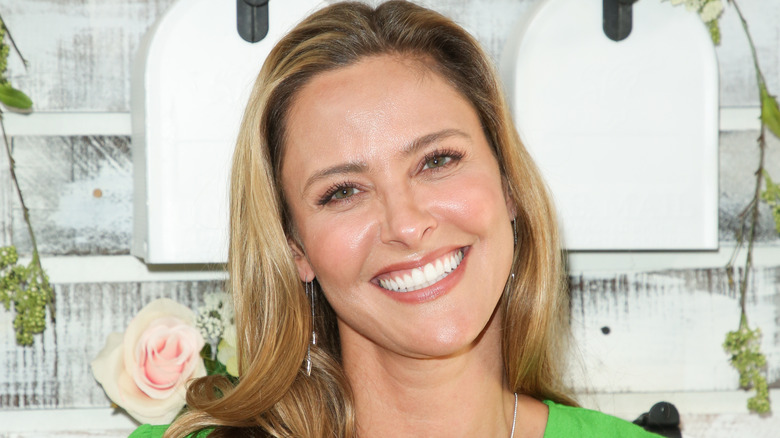 Paul Archuleta/Getty Images
"Mystery 101" fans surely wish that they had the same pull as the POstables. And, this begs the question: Why don't they? The "Mystery 101" fandom has been vocal on social media about their hope for the series to continue. Yet, the answer may have less to do with CEO Wonya Lucas and more to do with her predecessor, Bill Abbott. After leaving his prominent role at Crown Media, Abbott took over as CEO of GAC Media. Plenty of stars have since left the Hallmark Channel to join GAC.
It seems that Jill Wagner can be added to the list of stars moving from Abbott's old network to his new one and that likely marks the conclusion of her relationship with the Hallmark Channel. Wagner starred in GAC's "A Christmas Miracle for Daisy" in 2021 and will be starring in the network's "The Christmas Farm" alongside fellow ex-Hallmark star, Cameron Mathison. Still, some Hallmark fan favorites refuse to leave the network for GAC since GAC seems committed to creating content that's opposed to Hallmark's major diversity initiatives. In an interview with The Wall Street Journal in 2022, former Hallmark leading lady Candace Cameron Bure explained one of her reasons for jumping ship and heading over to GAC, saying, "I think that Great American Family will keep traditional marriage at the core."
While the GAC and Hallmark feud seems to rage on, it's clear that, with regard to its stars, the competition is tight.