Days Of Our Lives: Sloan's Relationship With Her Brother Colin Explained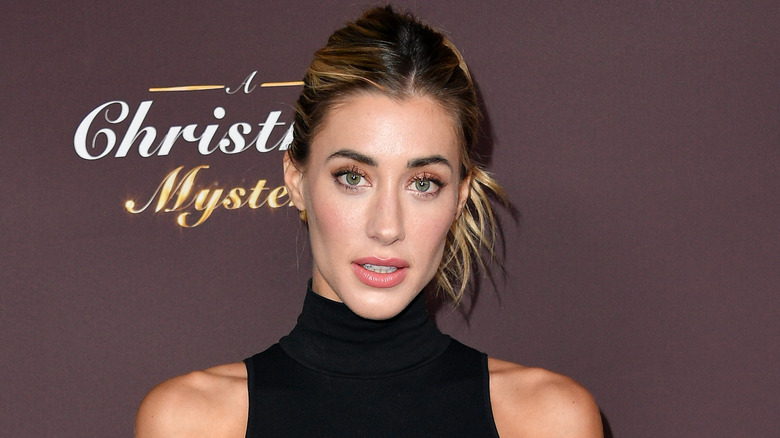 Allen Berezovsky/Getty Images
"Days of Our Lives" fans were first introduced to the character of Sloan Petersen (Jessica Serfaty) in August 2022, and since that time the mystery surrounding her past and her family connections have intrigued viewers, especially when it comes to her complicated relationship with her brother, Colin. Upon showing up in Salem, Sloan was revealed to be a confident, sexy, high-powered attorney who took a liking to many of Salem's most eligible bachelors, like Alex Kiriakis (Robert Scott Wilson). It was later revealed that Sloan had ulterior motives for coming to Salem, she was looking to get revenge against Chanel DuPree and her mother, Paulina Price.
Sloan began blackmailing Paulina and Chanel, calling them murderers and trying to ruin their reputations. It was soon revealed just how Sloan and her brother Colin were connected to Chanel and Paulina. After being blackmailed, Chanel revealed that while she was in college she had an affair with her teacher, Dr. Nathan Bedford, who was also Sloan's father. When his wife found out, she confronted Chanel on the rooftop of the university. The two began to argue and a struggle ensued, causing Martha to fall over the side of the building to her death.
Paulina then covered up the situation by giving a generous donation to the university. The college later issued a statement claiming that Martha had committed suicide. However, Sloan and Colin knew the truth and vowed revenge against their mother's killer.
Sloan and Colin didn't have a happy reunion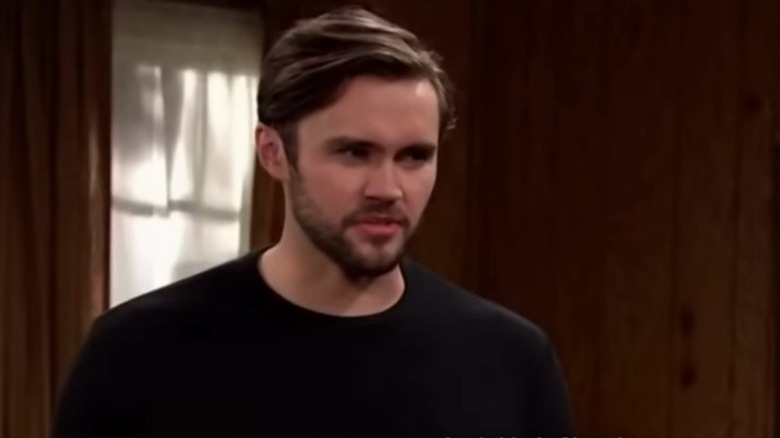 Peacock
"Days of Our Lives" fans watched as Chanel and Sloan's feud peaked and eventually began to settle down. Neither party wanted to lose their business over their dislike for each other, and Sloan soon found herself occupied after entering into a romance with Eric Brady (Greg Vaughan). However, as Sloan was settling into life in Salem, her brother Colin Bedford showed up to cause plenty of chaos. Colin came to town with his girlfriend Talia Hunter (Aketra Sevillian), whom he used to kick off his revenge plot against Chanel and Paulina. Talia drugged baked goods at Chanel's bakery, forcing it to close. He also encouraged Talia to start a romance with Chanel in order to further humiliate his enemy. When Sloan found out that her brother was in town, it wasn't a happy family reunion.
Sloan was furious that Colin was taking matters into his own hands, and that she was getting the blowback from his actions. Sloan warned Colin to stop his plan and leave town. However, he continued to pursue vengeance. The situation escalated when Colin kidnapped Paulina and Abe and also threatened to kill Chanel. In a surprising turn, Talia ended up saving Chanel when she pushed Colin off a rooftop and fell alongside him. Although they both survived, they were arrested for their part in tormenting Chanel and Paulina.
Despite her upset with her brother, Sloan rushed to his bedside at the hospital.
Sloan and Colin want justice for their mother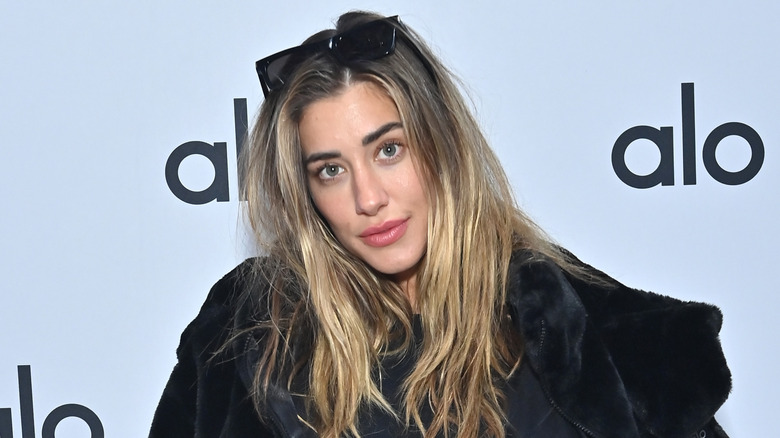 Stefanie Keenan/Getty Images
Even though Colin had caused many problems for Sloan in Salem, she didn't hesitate to support him when he was hospitalized after his fall. She was also there for him when he found out that he was being arrested for his revenge plan. Colin tells his sister that he'll never stop fighting to avenge their mother. "We're different, Sloan. I can't forget what happened, how everything was torn apart. I'll never forget. And I'd do it all again. I'd do it all," Colin said. Meanwhile, Colin asked his sister to help him fight the charges against him, and she vowed to stand by him. "You're my brother. Nothing changes that ... Of course, I'm going to help you," Sloan told Colin as Eric listened from the hospital doorway.
Sloan and Colin are surely not the first set of complicated siblings to appear on "Days of Our Lives." Over the years there have been plenty of sibling relationships that have caused drama, like Sami and Carrie Brady, Eve and Theresa Donovan, or EJ and Stefan DiMera. However, Sloan and Colin seem to have a bond that unites them in their efforts to see justice for the trauma that their family has endured, even if they have different ideas about how to get that justice.