Days Of Our Lives Explainer: Anna's Wild Life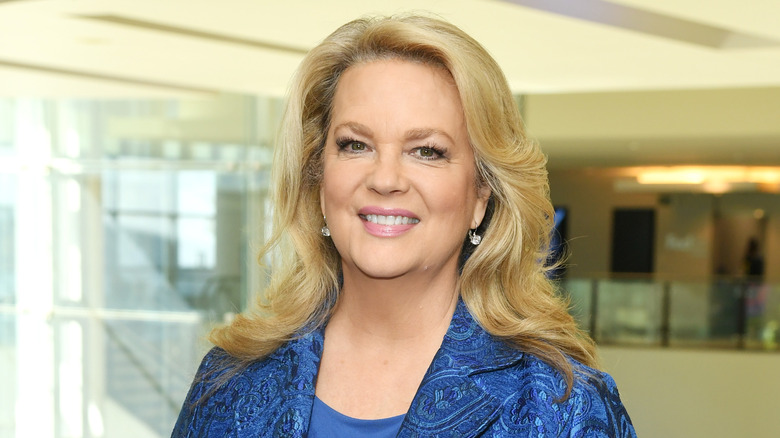 Jc Olivera/Getty Images
"Days of Our Lives" fans who've been watching the soap opera for many years will likely have a good grasp on the history of Anna DiMera (Leann Hunley). The character has had a wild life in Salem, and it all started when she first appeared in the fictional midwestern town in 1982. Anna was revealed to be the first wife of Roman Brady, as well as the mother of his oldest child, Carrie Brady. Roman believed that Anna was dead, but she claimed that she had been abducted and sold into slavery. Anna and Roman later divorced after having been separated for many years. She began to acclimate to life in Salem and even accepted a job as the secretary of Tony DiMera (Thao Penghlis). However, what Roman didn't know was that Anna was hired by his father Stefano DiMera (Joseph Mascolo). Anna agreed to help Stefano get Roman fired from the ISA in exchange for a $1 million payday.
Eventually, Anna began to have feelings for Tony. In 1983, Tony and Anna took a trip to Las Vegas together, where she drugged the object of her affection and tricked him into marrying her. She later became pregnant with his child. However, Tony's former love, Renée DuMonde, became insanely jealous of the couple's relationship and orchestrated a boating accident that caused Anna to lose the pregnancy. When Tony found out that Anna had drugged him, he filed for divorce.
Anna survived a plane crash and a warehouse fire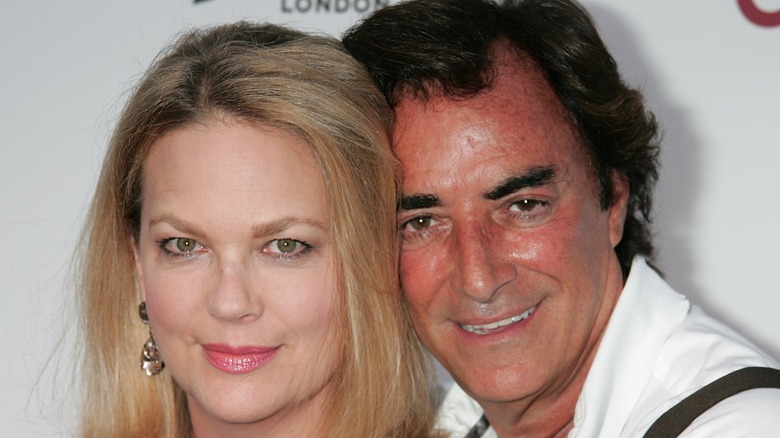 David Livingston/Getty Images
A heartbroken Anna moved on to date Alex Marshall. However, she found out that he had been working with Stefano and was forced to leave Salem when Alex found out that Anna knew his secret. While she was on the run, "Days of Our Lives" viewers watched as Anna was involved in a warehouse fire and saved by her ex-husband Roman. She was eventually able to return to Salem and resume her normal life. This meant returning to her job as Tony's secretary, despite their history. However, Alex returned to torture Anna and forced her to spy on Tony for him. This eventually led Anna to find the real Tony chained up in his apartment and realize that she had been working for an imposter: Tony's lookalike family member Andre DiMera. Andre captured Anna and imprisoned her with Tony until the two were rescued by Roman yet again.
In 1984, things began to settle down for Anna as she, Alex, and Tony worked at a fashion company together. The trio, along with other Salemites like Bo and Hope Brady, Andre, and Liz Chandler, boarded a plane to Haiti for a photo shoot, but when the pilot had a heart attack and died, the plane crashed on a desert island. During their time on the island, Tony and Andre got into a physical altercation and Andre was presumed dead. The others were eventually rescued by the Coast Guard.
Anna continued to find her way back to Tony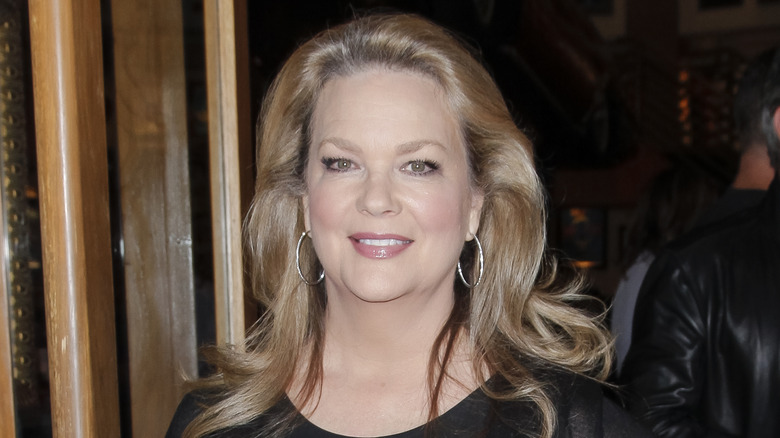 Tibrina Hobson/Getty Images
Anna and Tony later reconnected and got remarried. However, after Tony was abducted, Anna left Salem to live in Europe in 1986. Anna wasn't seen again until 2007, when she returned to Salem and reconnected with Roman. Shortly after, she was stunned to find out that the presumed-dead Tony was alive and had been stranded on an island for 20 years while Andre took over his identity. The couple got back together and married for a third time before Tony suffered a heart attack and died. Anna left Salem again in 2009 but enjoyed another homecoming in 2018 when it was revealed that Tony had been brought back to life by Dr. Rolf and his sister, Kristen DiMera. 
Of course, Anna and Tony reunited yet again and popped in and out of Salem while also traveling the world together. In 2022, the couple helped save Sarah Horton (Linsey Godfrey) from being held hostage on a remote island. The following year, Anna talked Nicole Walker (Arianne Zucker) through her surprise pregnancy, all while continuing to cultivate her decades-long romance with Tony, per Soap Hub.
"Days of Our Lives" fans know Tony and Anna as one of the most entertaining couples on the soap opera, and we've loved watching their lives unfold in Salem.