Chris Christie Credits Wife Mary Pat As His Motivation To Join 2024 Presidential Race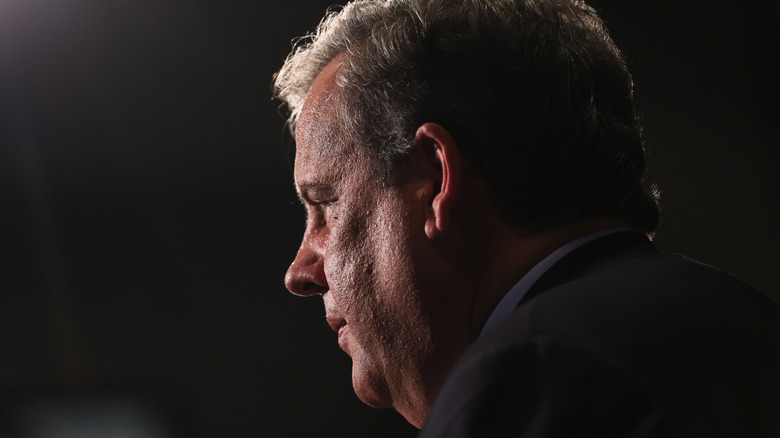 Michael M. Santiago/Getty Images
The 2024 presidential race is off to a rapid start with a full roster of Democratic and Republican candidates entering the fray. Former New Jersey Governor Chris Christie appeared at a CNN-hosted town hall on June 12, 2023, after announcing his presidential campaign earlier in the month. And, after years in politics, he drew inspiration from his life partner for this current run.
Christie was drawn to politics since the age of 14, and dove into student government in high school. His professional background includes two terms as New Jersey's governor from 2010 to 2018, according to the National Governors Association. Prior to his gubernatorial duties, Christie graduated from the University of Delaware and then attended Seton Hall University School of Law. He was also elected a freeholder in Morris County and later named U.S. Attorney for the District of New Jersey in 2002.
With his political experience, it made sense to the former governor to run for the highest office in America. However, just a few years ago, Christie lost a bid for the Republican nomination in the 2016 presidential election. As civic duty and elections can take a toll on any politician and his family, how did his family receive the news that he wanted to run once again?
Chris Christie's wife actually convinced him to run for president again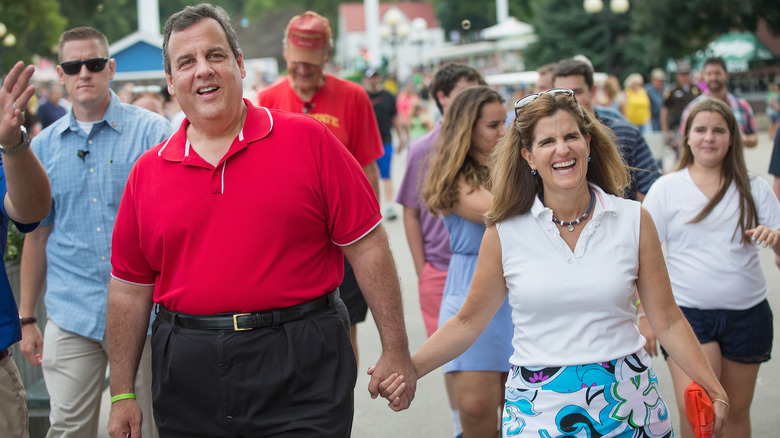 Scott Olson/Getty Images
During Chris Christie's town hall on CNN, Anderson Cooper and a live audience of Republican voters posed questions on a range of issues, including why he refuses to support Donald Trump. Cooper also asked Christie how he convinced his family to support his presidential run. Christie revealed to the town hall audience that he was not the driving force behind his current bid for the presidency. In fact, it was his wife, Mary Pat Christie, who pushed him into the race. "It was really Mary Pat making the case to me why she thought that it was necessary to do it," he told the live audience. Her winning argument included her belief that he has a unique skill set and so he needed to run.
Interestingly, Chris met his wife-to-be through student government in college. Chris convinced Mary Pat to get more involved, and she served as secretary when he won the presidency his senior year. Chris and Mary Pat eventually married in 1986 and went on to have four children. Christie, then, has spent 40 years with his wife, including their time dating, so he values her opinion. As he explained to Anderson Cooper, "When your wife makes the argument to you and you're the candidate, go. Don't ask any questions, just go."