Who Was Days Of Our Lives' Nick Corelli?
If you watched "Days of Our Lives" in the 1980s, then you likely remember the character Nick Corelli. Played by actor Conrad Dunn, who went by the name of George Jenesky at the time, Nick first appeared in Salem in 1981 when he was revealed as a suspicious man who hung out at a shady establishment known as the "Twilight Bar." 
It was clear that Nick was involved with some illegal dealings, and even charged Julie Williams after he helped to save the life of her son David. A few years later, Nick met Eve Donovan and he forced her into a life of prostitution. However, when Eve found out that her biological father was ISA agent Shane Donovan, she tried to quit Nick's business, but he refused to allow her to exit the lifestyle.
When the news about Eve's career as a prostitute began to circulate around her high school, she looked to get revenge on the boys who had been teasing her. However, her plan didn't work out when Nick ended up being the victim, and was presumed dead after his car exploded and went over a cliff. 
However, Nick survived the crash and ended up being found by Steve Johnson. Later, Eve discovered that Nick had left everything he had to her in his will. She began to search for some of Nick's hidden money when she was injured and taken to Nick's mansion, and held hostage.
Nick Corelli had a complicated relationship with Eve Donovan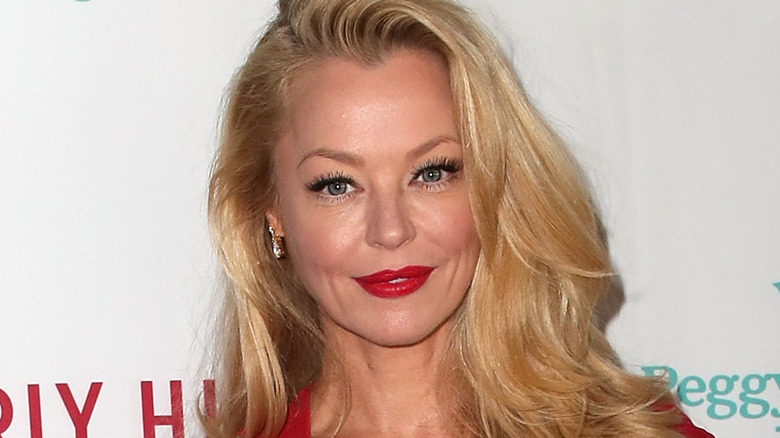 David Livingston/Getty Images
Eve was eventually rescued by a man whom she later discovered was Nick. Sadly, Nick's face had been badly burned in the car crash that was thought to have claimed his life. "Days of Our Lives" fans watched as Eve encouraged Nick to have reconstructive surgery on his face. After the surgery was successful, Nick and Eve gave in to their feelings for each other. 
Nick bought a local nightclub and even gave Eve a job singing there. Although they were in love, Nick believed that Eve deserved better than him. He shied away from Eve, and moved on with April Ramirez. The two got married and Nick later became very ill. After making a recovery from his illness, Nick came to terms with the fact that April was in love with Mike Horton. The two annulled their marriage and April and Mike went on to build a relationship.
In 1990, Nick began working with Lawrence Alamain at his oil company. However, his life took another dramatic turn when he was accused of killing Steve. Although Steve was later discovered alive, Nick was the main suspect in his death. Before he could prove his innocence, Nick was shot and killed by Steve's mother Jo Johnson while at an oil site.
Although the character didn't have a long run on "Days of Our Lives," he is well remembered by viewers, and even Conrad Dunn himself.
Conrad Dunn reminisces about his time in Salem
In 2020, Conrad Dunn sat down for an interview with Rediscover The 80s, and reminisced about his time on "Days of Our Lives" as Nick Corelli. Dunn gushed over his frequent scene partner Charlotte Ross (Eve Donovan), and revealed a bit about what it was like to work on the popular soap opera. 
"The character was a recurring role where I popped up every year or so to complicate some character's life," Dunn explained. "The last time it was to kick off Eve's storyline as a prostitute. The new Executive Producer, Shelly Curtis, saw and developed chemistry between Eve and Nick. Soap Operas are a very demanding medium. It is like making two and a half films a week."
In addition, Dunn revealed what it was like to get into the frame of mind to play a villain like Nick on the small screen. "I think the key to playing a villain is to see things from his perspective. He doesn't see himself as evil and often feels his actions are justified. It also doesn't hurt to have the right look," the actor stated.
While the character of Nick has been gone from Salem for decades, longtime fans likely won't forget the impact he had on some of the show's beloved characters like Eve and Steve. Of course, nobody is ever truly dead in Salem, and Nick could always pop up sometime in the future.