Sister Wives' Kody Brown And Meri's Relationship Was A Challenge From The 'Very Beginning'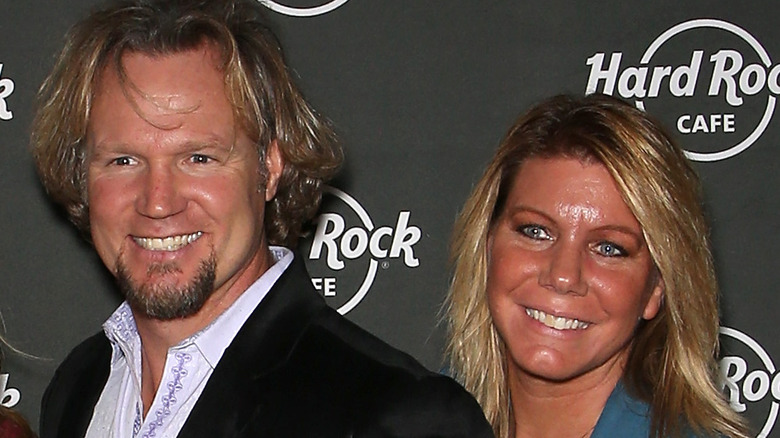 Gabe Ginsberg/Getty Images
Kody Brown, the star of TLC's hit show "Sister Wives" finds himself in a predicament, with three of his four wives exiting their marriages. Though Meri was Kody's first wife, he maintains that it was never really a good relationship, even at the onset. Fans of the show have watched as Kody has essentially shunned Meri for quite some time. It was only after Kody shared on a tell-all show how he would be fine if Meri decided to leave, that she decided to take his advice.
Kody barely visited Meri while still visiting the other wives pretty regularly, and publicly stated how he refused to take part in an intimate relationship. Despite that truth about Meri and her relationship, she still hung in, waiting for Kody to change his mind — but he never did. Now, not only is he pleased with their dissolution, but he says their marriage was never, ever good.
Early years in the marriage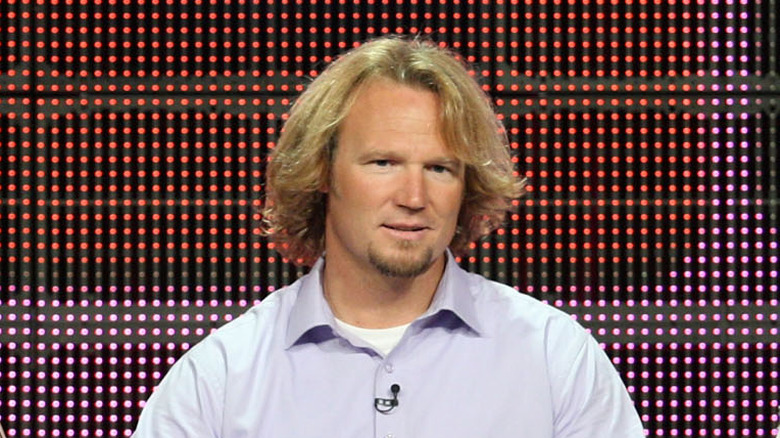 Frederick M. Brown/Getty Images
On the season 17 ending tell-all, "Sister Wives: One on One," Kody says he was never really happy in his 30-plus-year marriage to Meri, per Yahoo! Entertainment. "I married Meri and it was a hard relationship from the very beginning," says Kody.
He maintains that he thought his troubled relationship with Meri would be helped by taking his second wife, Janelle, and bringing her into the mix — even though he admits that welcoming another person into a problematic relationship was not the right answer.
"I'm in an established relationship with somebody that I don't even get along with and then I bring somebody else in and then now it's triangulating," says Kody. "And then we bring Christine in and that seemed to calm it because we started having children and we seemed to have this more unified focus even though the strain was perpetual."
It was a strain that was long-lasting for Kody, especially after the honeymoon period had ended between the two and their relationship continued to sour.
How the marriage ended
While Kody says he has reasons for exiting the marriage, he really never came clean and let Meri know that's what he wanted to do. On "Sister Wives: One on One", Meri discussed her feelings for Kody and how she never decided to leave on her own. "He's already made the decision that we've split," said Meri in an interview with Us Weekly. "I have never heard him say he didn't 'consider' us married to me specifically."
Instead, he took the cowardly way out, according to Meri. She says that when she called him on their anniversary in December 2022, he was passive-aggressive. She maintains that he has chosen not to love her, and that they were not "acting as married," even though they had not officially broken up at that point.
Since then, other "Sister Wives" marriages have dissolved as well. The split-up of Meri and Kody's marriage happened a year after Christine left him, and Janelle and Kody separated. Christine is now engaged to David Woolley, and says she has never known love like this before. This now leaves Kody with one wife, Robyn, who was his fourth and final wife, and long considered by the other wives and fans to be the favorite wife.