It's Time Nick Finally Moves On From Sally To His True Love Sharon On Y&R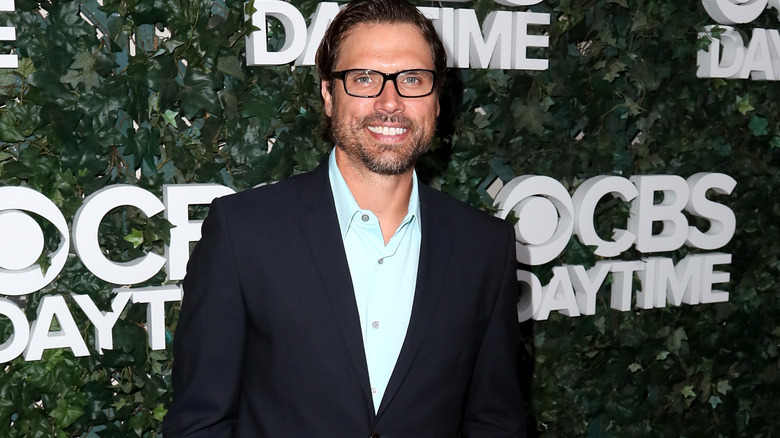 David Livingston/Getty Images
"The Young and the Restless" at least tried something new by pairing Joshua Morrow's Nick Newman with Courtney Hope's Sally Spectra. Well, the idea of coupling Nick with someone his brother Adam Newman (Mark Grossman) has already been with isn't new, but the woman certainly was. Even though Morrow and Hope firmly believe Sally And Nick's age difference is a non-issue, it's still somewhat jarring to see. There are already cracks in the foundation, so the idea of splitting the pair isn't too far out of the realm of possibility. 
Since the 1990s, Nick's true love has always been, Sharon Rosales (Sharon Case). Regardless of whatever issues they've dealt with or other partners they've had in between, they've always gone back to each other. Sharon and Nick have survived countless scandals and tragedies, and not only have they remained close friends, but they've tested the waters several times by getting back together. Usually, something goes awry to put an end to their reconciliation, but Nick and Sharon come out stronger as a result. 
Lately, Nick and Sharon have been placed under stressful circumstances, and his attention to Sally has significantly deviated. As of now, Nick's primary focus is on protecting Sharon and their daughter Faith Newman (Reylynn Caster) from a dangerous criminal named Cameron Kirsten (Linden Ashby). This storyline is the perfect opportunity for "Y&R" to fully execute a "Shick" reunion and free Sally to be with the Newman brother that truly has her heart.  
Cameron's evil plot is key to helping Nick and Sharon rekindle their spark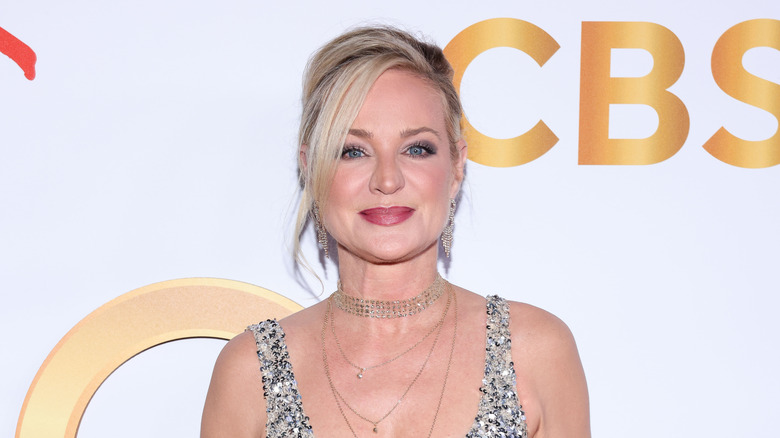 Victoria Sirakova/Getty Images
It will always be Sharon Rosales. She is the person Nick Newman will put on a pedestal and run to their rescue as the perfect white knight, and it's undeniable. The writers at "The Young and the Restless" have a lot at stake with the ongoing strike potentially impacting future shows. Nick and Sharon are a documented success story, and pairing them together again will go far in avoiding a steep rating decline. 
Also, Sharon hasn't done anything in what feels like years. Cameron Kirsten returning to stalk and terrorize her life is the first story Sharon Case has been given to sink her teeth into since the death of Rey Rosales. Rey's death on "The Young and the Restless" gave Sharon a few emotional moments to display her stellar acting prowess, but after that, it was largely ignored. Sharon's been relegated to doing nothing but serving coffee and being a sounding board for the problems that the citizens of Genoa City face. She's been on the show for decades and deserves more than to become a back-burner character that doesn't have solid material written for her.
With Faith being kidnapped and the threat of losing another one of their children hanging in the air, emotions will be running high, and the chances of a heat-of-the-moment kiss are high. Don't be afraid to return to the well for this one. In some instances, it's best to give in to nostalgia. 
At the first opportunity, Nick is already prioritizing Sharon over Sally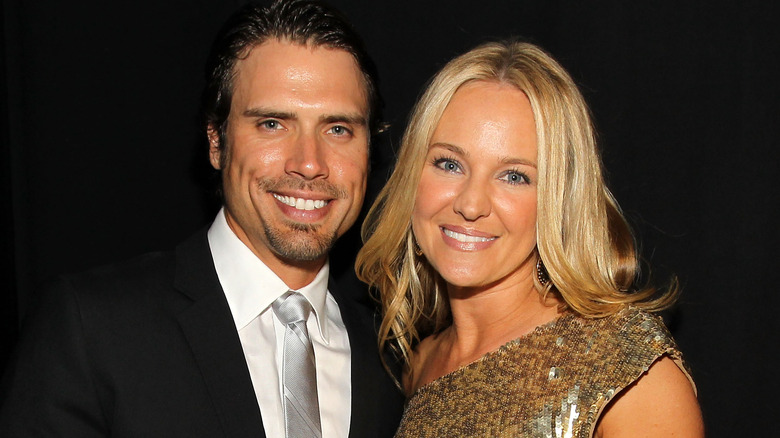 Christopher Polk/Getty Images
Sally Spectra and Nick Newman are hanging on by the smallest piece of thread. Seriously. Whatever is keeping them in a relationship is on the verge of unraveling at any given moment. She's having a baby with his brother/arch-nemesis, Adam Newman, and that's an elephant in the room getting far too big to ignore for much longer. Nick seems more into the idea of having something Adam wants but can't have. It feels forced and contrived, but it's so much easier with Sharon. With Sharon (another of the women he and Adam have fought over), it doesn't require as much work and constant agony. 
Since Cameron Kirsten's revenge plot kicked into gear, Nick has begun ignoring calls from Sally, forcing Adam to pick up the pieces. Nick is concerned about Sharon, and he should be, but it's time to cut the cord with Sally. The relationship doesn't have legs to stand on anymore. Whatever they had at the beginning was superficial and should never have gone past their intimate encounters in the Newman offices. Sally and Nick carrying on this long is unfathomable and an abomination. They both have far greater chemistry with other people. 
Hopefully, Sally kicks Nick to the curb if he continues spending so much time with Sharon. It'll allow Nick to comfort Sharon during their darkest hour since Cassie died, allowing the harrowing ordeal to become the catalyst for another trip down lover's lane.