How Flip Or Flop Negatively Impacted HGTV Star Christina Hall's Health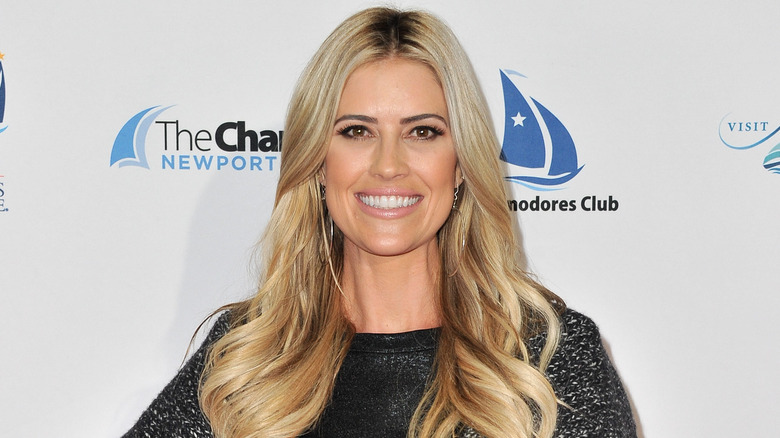 Allen Berezovsky/Getty Images
For the past decade, Christina Hall and Tarek El Moussa have been captivating HGTV viewers with their ability to turn a dilapidated disaster into a dream home. Their hit show, "Flip or Flop," followed the likable duo (now divorced) as they bought run-down properties — sometimes without even touring them first — and flipped them into sellable suburban oases.
"Flip or Flop" first aired in 2013 and, by that time, the couple had been flipping homes for a few years already. A rough marital patch and eventual divorce in 2016 shook the show's foundations. However, Hall and El Moussa continued on as business partners despite their split — until the fall of 2022, when they announced they were officially flipping their final flop.
Both moved onto new projects, with El Moussa continuing to renovate homes on "The Flipping El Moussas" and Hall on "Christina in the Country" and "Christina on the Coast." All shows and seasons combined, it's been a while since Hall began flipping homes, and in that time, she's seen a lot of questionable living spaces — some so dubious that they may have negatively impacted her health.
Dilapidated homes were hard on Hall's health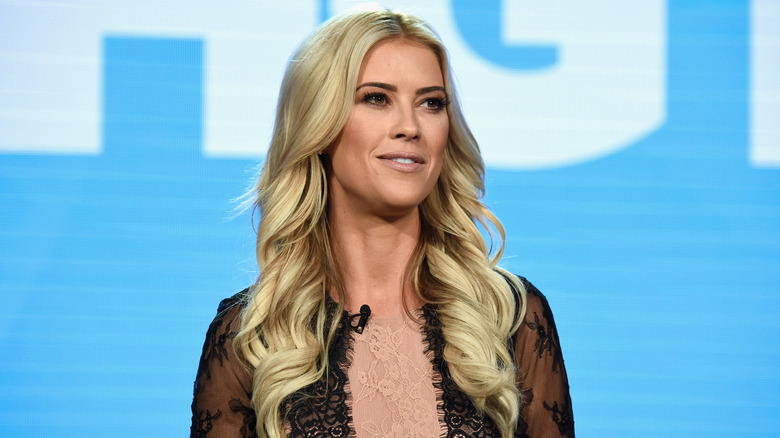 Amanda Edwards/Getty Images
Home flipping is about turning an old and less-than-desirable house into something shiny and new. In most cases, being run down is a requirement. Unfortunately, that means these properties often come with many hidden dangers, like lead — a flipper's worst nightmare. Lead paint has been around for over a century as early promoters of the substance tried to sell the easily tintable white product as the superior coating for interiors and exteriors of homes. Similarly, mercury was added to latex paints to increase stability. 
The first case of lead poisoning was reported in the US around 1914. Still, many homes continued using lead paint until it was banned in 1978. Lead poisoning in adults can cause joint pain and abdominal pain — two symptoms Christina Hall has been experiencing according to an Instagram Story — as well as fatigue, appetite loss, and irritability. The reality star confirmed that her issues had been attributed to lead and mercury poisoning and she blamed "all the gross houses" and "bad flips" featured on the show, per People. 
Lead and other dangerous substances like mercury can be inhaled when walls with lead paint are torn down. Once you have lead poisoning, the most common treatment prescribed is chelation therapy via an IV that introduces binding agents to allow the metals to be excreted through urine. Hall noted that she is "first detoxing all this through herbs and IV," seemingly referring to chelation treatment.
Was Flip or Flop the culprit?
Aaron Rapoport/Getty Images
Lead and mercury poisoning are just the latest developments in HGTV star Christina Hall's ongoing health struggles. Her severe stomach pain started around 2016, leading her to get an endoscopy. Recently, Hall detailed how she went through more tests at a Newport Beach alternative wellness and medical facility. One returned SIBO (small intestine bacterial overgrowth) and high levels of parasites. Initially, she thought the symptoms were related to her breast implants, which Hall is still addressing, but after the tests, she wanted to focus on detoxing from heavy metals and parasites first.
The reality star's symptoms include dry eyes, unexplained rashes, swollen lymph nodes, and brain fog, in addition to those consistent with heavy metal poisoning, such as abdominal pain. Hall has been sharing photos of her self-care routines to combat these issues, like LED light therapy and time spent in a hyperbaric oxygen chamber. Previously, she went gluten and dairy free in an attempt to improve her health, as well as dissolving her eye fillers after an allergic reaction.
The heavy metal health scare is in addition to Hall's PCOS (polycystic ovarian syndrome) and Hashimoto's diagnoses. Fortunately, after her lifestyle changes and detox regime, the busy mom of three told E! News she is feeling "75 percent better." To prioritize her health, Hall will continue to grace our screens by expanding her design business, as seen in "Christina on the Coast," instead of physically handling all the home reno hard labor.