The Hair Coloring Trend For Summer 2023 That Is Satisfying Our Sweet Tooth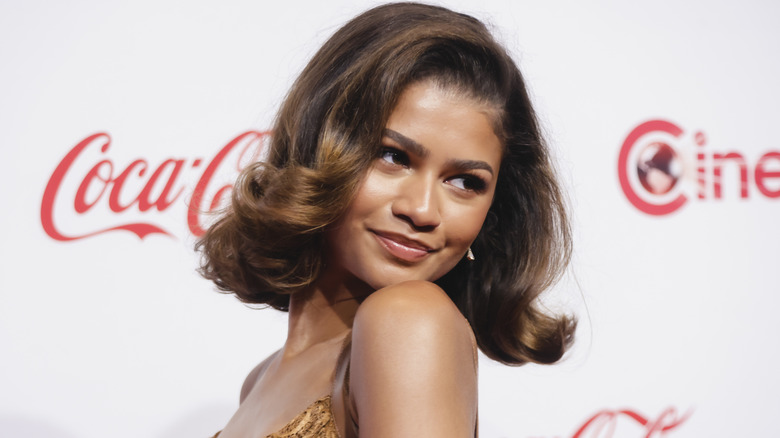 Greg Doherty/Getty Images
The beauty industry has long used dessert or food names to market different looks and products, and we're not mad at it. Whether it's cherry-flavored lip gloss or a mouth-watering gourmand fragrance, we love looking and feeling like a snack. This certainly extends to our hair. The past year has seen spicy ginger reds and rich chocolate browns trending as popular hair colors.
Hair colors like these are typically one shade; while not monotonous and basic, they tend not to have highlights or balayage, relying on the intensity of the color itself for depth. The striking look is perfect for fall and winter. However, summer requires something a bit brighter and warmer, like you've been out in the sun with your body getting darker as your hair grows lighter.
While the go-to choice is probably a balayage hair treatment, this summer, we're getting caramel toffee highlights for a warm, sunkissed effect.
What is caramel toffee hair?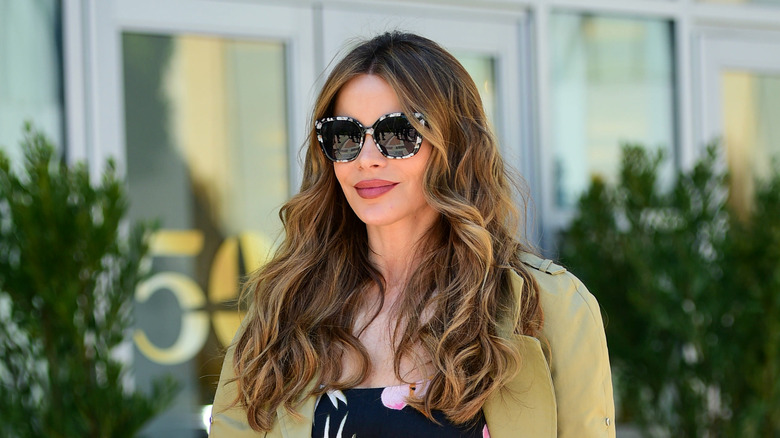 Bg026/bauer-griffin/Getty Images
If you've ever had a dessert with caramel or toffee sauce, then you'll know what deep, rich colors caramel and toffee can have. Light brown and slightly golden, the sticky sauce looks absolutely decadent. Caramel toffee highlights mimic this effect in brunette hair. The honeyed highlights look great on every shade of brown hair, from deep, chocolate browns to light mushroom brown hair.
The style is completed by blending different shades, such as caramel, toffee, honey, and chestnut into the hair. The result is warm, yet vibrant tresses that look sunkissed and full of life. The highlights are beautiful, but they also require a bit of work to take care of them.
To prevent the highlights from getting too brassy, wash your hair with a blue shampoo or purple shampoo – though don't overdo it, as too much purple shampoo can be hazardous to your hair health. Since your hair can be slightly delicate, limit the amount of heat you use on it and try to deep condition and moisturize your hair often to prevent it from becoming brittle.
How to get the look at home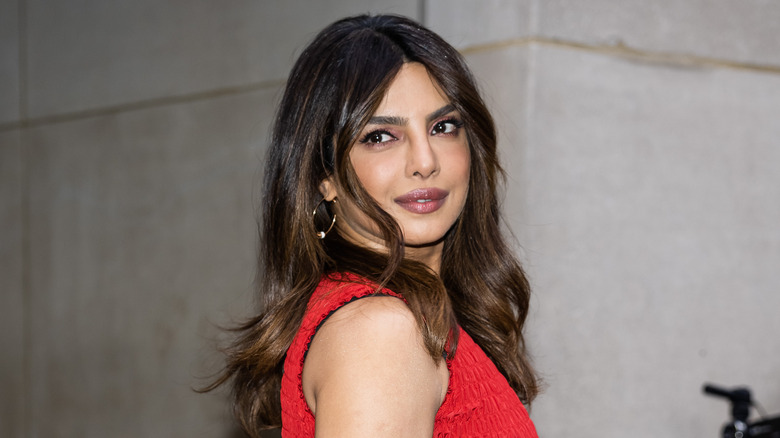 Gotham/Getty Images
Highlighting hair takes a lot of precision and expertise, so it's best to get it done at a salon. However, it's not completely impossible to do highlights at home. You'll need a tinting brush, your box dye of choice, a mixing bowl, tin foil, a parting comb, plastic gloves, and conditioner. Before starting, you'll need to test out the mixture on a small chunk of product-free hair to see how it reacts. If you like the results, then you're good to go.
Before applying the dye or bleach, pre-part and section your hair according to this instructional video from Redken. When it's time to paint the dye onto the hair, go slowly, ensuring not to get too much dye on a strand of hair or create highlights that are too thick. After each section, wrap the hair in tin foil to prevent the dye from getting onto the other strands. Each box dye is different — the instructions in the box will let you know how long to leave the dye on. After washing and conditioning, you may need to use a toner if the highlights look brassy.