Getting Divorced Was The Best Thing For Jana Kramer's Relationship With Mike Caussin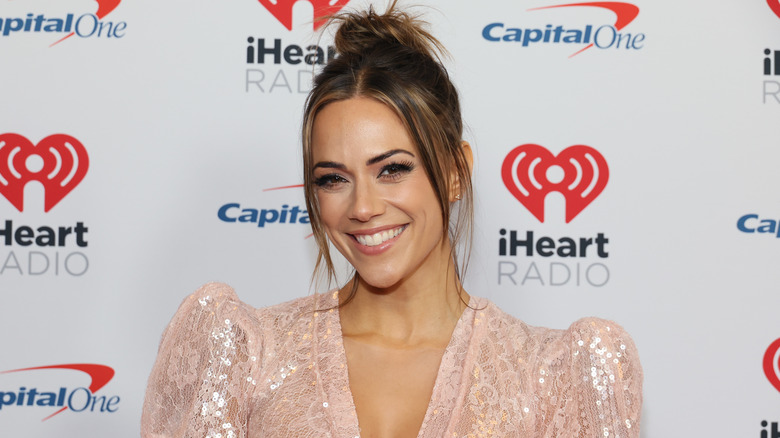 Dia Dipasupil/Getty Images
Former "One Tree Hill" actor and country singer Jana Kramer filed for divorce back in 2021 from her then-husband, former NFL player Mike Caussin. The two were married for six years and had two children together.
Kramer revealed during an interview with Red Table Talk that the divorce came after Caussin cheated multiple times. The couple originally separated in 2016 but got back together and attempted to reconcile. Caussin then began treatment for his sex addiction, which he shared with Today. The couple even published a book together in 2020 called "The Good Fight: Wanting to Leave, Choosing to Stay, and the Powerful Practice for Loving Faithfully," which detailed their experiences and offered advice.
Despite their best efforts, infidelity continued, and Kramer filed for divorce. While difficult at first, the former couple are finding a way to raise their children together in a way that works for both of them. For Kramer, that's looked like juggling a career as a busy mom and figuring out how to best co-parent. "I let go of a lot of things and just look at him as the father of my kids," Kramer said on a June 2023 episode of her podcast, "Whine Down." "I don't want any bad energy. I just don't want it. I don't want hatred. I don't want heaviness. [Life is] too short."
Jana Kramer and Mike Caussin are learning to co-parent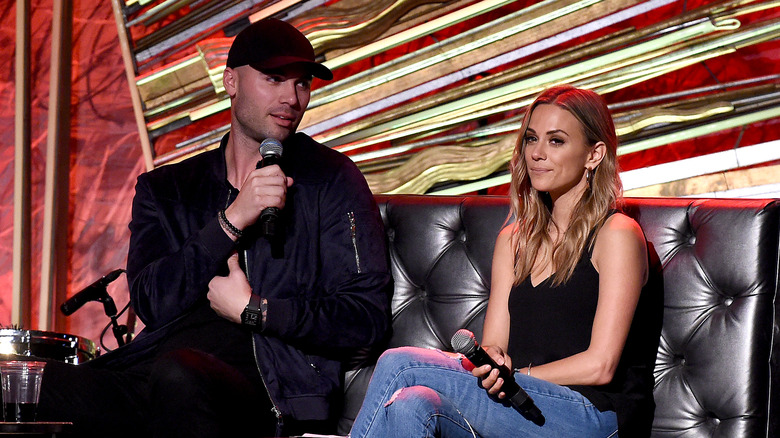 Jamie Mccarthy/Getty Images
While there's still plenty to work through, Jana Kramer and Mike Caussin have focused particularly on their communication skills. Recognizing and acknowledging their feelings and ideas rather than staying silent and building resentment was a big step for them. "I know what resentment does. It kills a relationship," Kramer explained on her podcast. "So it's like, I don't want that. So I'm like, 'If anything is coming up right now, like I saw you get a little bit frustrated, would you like to talk about it? Cause I don't want you to hold anything in.'"
For Kramer and Caussin, prioritizing their children looks like attending their kids' events, like recitals, and sharing milestone moments with one another. It also looks like communicating and treating one another with respect. Kramer indicated that the two of them are starting to find their rhythm. "[Mike] and I have a great relationship, you know, everything is good," she said. "When stuff does come up, we're like, 'Hey, can we kind of talk this out?' We still have our moments where we get frustrated, but we're able to communicate in such a better way now, so that's been nice. We've had more respect out of our marriage than in our marriage."
Jana Kramer has found new love with Allan Russell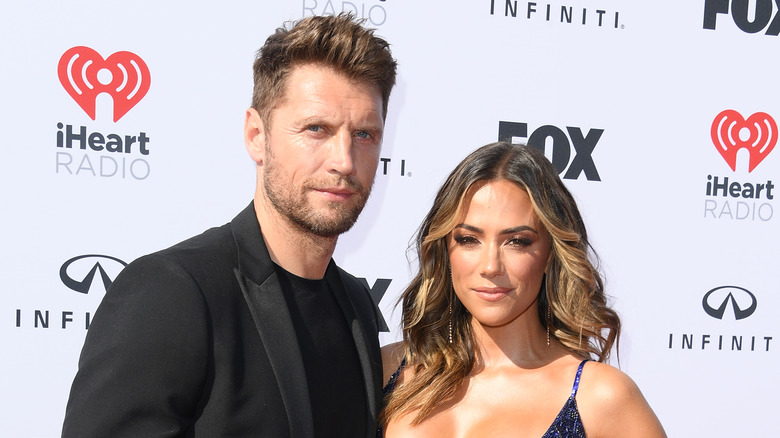 Steve Granitz/Getty Images
Two years after the divorce, Jana Kramer had another ring put on her finger. Former soccer player and Kramer's now fiance, Allan Russell, proposed in May 2023. Kramer detailed in her podcast that when Russell got down on one knee, her oldest child, Jolie, was jumping up and down in excitement. When she shared the news with her former husband, Mike Caussin, he, too, was happy for her. "His acknowledgment and then his well-wishes ... [were] so genuine," Kramer said. In June 2023, Kramer announced that she's pregnant again with her first child with Russell. 
As for Caussin, he's kept a low profile. Shortly after his divorce, Us Weekly confirmed he was active on the dating app Bumble. Since then, he's been private in regards to his dating life.
Outside of their romantic lives, the former spouses have a good dynamic going with co-parenting. Kramer revealed that there was a point where they hardly talked to each other but have made progress since then. They believe having open communication creates a happier environment for their children. "We've been able to at least kind of hang our hats on 'We've done a decent job.'" Kramer said on her podcast. "Even though there was hurt, we can co-parent, and I think at the end of the day, kids are at the top."