TikTok Star Peet Montzingo Fulfills His Mom's General Hospital Dreams With Maurice Benard
Peet Montzingo is a TikToker who often makes videos featuring his family. He is the only member of his family without dwarfism, and in a personal essay he penned for HuffPost, Montzingo describes the struggles he and his family have endured over the years. He says that he was taller than everyone else in his family at just eight years old (and he is now a little over 6"). Montzingo had to watch his family deal with discrimination, bullying, and health complications, and he also experienced bullying himself and often felt like the odd man out.
Montzingo hopes his TikTok videos are making a positive change. In his HuffPost piece, he says, "I always felt that all the pointing, laughing, picture taking and discrimination around dwarfism was largely due to misinformation or lack of information on the topic. By teaching and bringing awareness, I hope to make a difference in the way people with dwarfism are seen in society. ... I've found it's also been validating to anyone who has felt different in general. Being unique is something to be celebrated in and of itself."
At the General Hospital Convention in June 2023, Montzingo filmed a video with his mother and a soap star to help make a dream — that she was told was impossible — come true.
Montzingo's mother got to act alongside a 'General Hospital' actor for a new TikTok
At the convention, Peet Montzingo and his mother, Vicki Montzingo, got to tour around the "General Hospital" sets. In the voiceover of his TikTok video of the event, Peet says how acting in a soap opera is Vicki's dream, " ... but growing up she was told there were never any roles for 'people like her.'" Peet made it happen so she could meet one of the biggest "General Hospital" stars and act in a short scene with him.
Enter Maurice Benard — literally. After Peet calls "Action," Benard storms into frame, already in character as the infamous Sonny Corinthos. Vicki immediately flags him down and tells him, "Get back here! Get over here!" Benard as Sonny apologizes and stumbles over his words, before Vicki prompts him to kneel so they can be eye-level with each other.
"You know who the real boss is," Vicki adds, after lecturing him. "Yeah, you are! I got it," Benard says. Vicki gives an ominous reading of the line, "And don't you forget it," before the credits roll. Vicki may now have the distinction of being another co-star who completely intimidated Benard. 
'Sonny's real boss' has captivated TikTok fans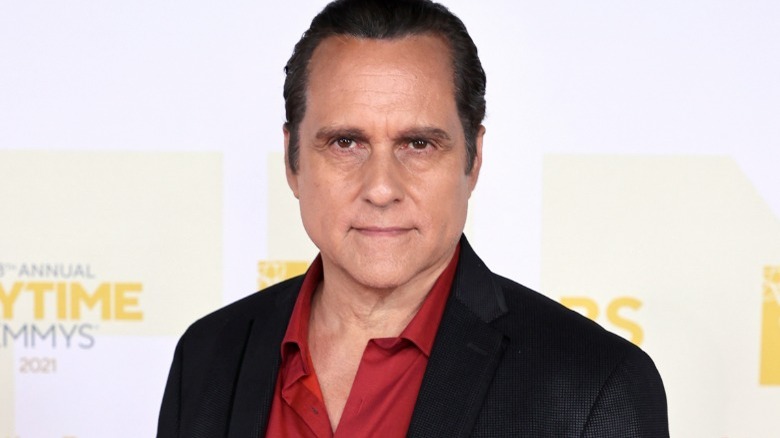 Kevin Winter/Getty
Maurice Benard also reposted the video with Vicki Montzingo on his own TikTok account. He included the text "Sonny's real boss" on the video itself and shouted out Peet Montzingo and Vicki in the caption, calling her, " ... a great actress." Benard's fans loved the video and sang his and Vicki's praises in the comments, adding this to the list of heart-melting behind-the-scenes moments featuring Benard.
The caption and comment on Peet's post of the video imply that he is hoping for his mother to get the chance to be on "General Hospital" for real. Even if Vicki's soap opera dreams do not come to fruition, she is probably the only "General Hospital" fan that can say Sonny himself called her the boss!
She will also most likely be in many more of Peet's videos. In an interview with Today, Vicki says she enjoys making TikToks with Peet and the message that he sends with them, adding, "He's normalizing different bodies. We may look different, and we may move differently, but inside we're all the same."