Hallmark's Bringing Back The Curious Caterer For A Late Summer Sequel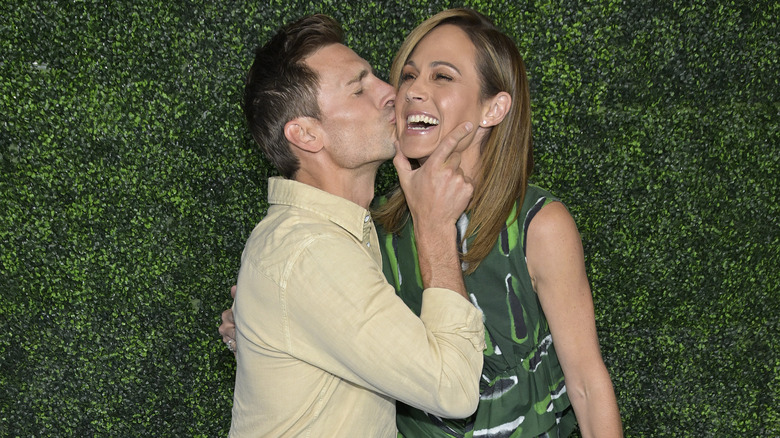 Michael Tullberg/Getty Images
Fictional sleuths have captured our imaginations, no matter what form they take or where they appear: in books, TV, or movies. The Goldy Bear Culinary Mystery series by author Diane Mott Davidson features not one, but two snoops. One is an amateur — small-town Colorado caterer Goldy Berry — the other is a professional — divorced Detective Tom Schultz. Put them together and you have a recipe for 17 popular books published between 1990 and 2013. No wonder The Hallmark Channel chose this successful series as the basis for its own string of TV mysteries.
"Curious Caterer: Dying For Chocolate," which starred Nikki DeLoach as Goldy Berry and Andrew Walker as Detective Tom Schultz, premiered in April 2022. Then, in February 2023, Hallmark Movies & Mysteries broadcast the second installment, "Curious Caterer: Grilling Season." 
And in June 2023, Andrew Walker told Heavy that a third Curious Caterer movie, "Last Suppers," had already been filmed, and, following post-production, would likely premiere in August or September of 2023. The two prolific actors, as well as their many fans, couldn't be happier.
They've got a work marriage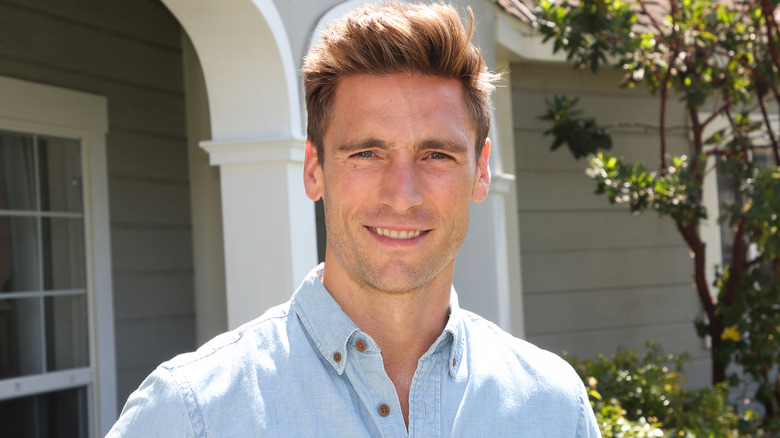 Paul Archuleta/Getty Images
Nikki DeLoach, 43, has had an enduring career. At age 12, she became a member of "The Mickey Mouse Club," working alongside Ryan Gosling and Britney Spears. Following the clubhouse, she took parts on a variety of TV shows, including "Cold Case," "Mad Men," and "Without a Trace," later became a series regular on "North Shore," and then began starring in Hallmark movies. Andrew Walker, 44, similarly enjoys extensive TV credits, including guest-star appearances on "ER" and "The Big Bang Theory," plus a lead role in "Against the Wall." He's also headed the casts of a number of Hallmark original movies, including "The Perfect Catch," "Love Struck Café," "Bottled with Love," and "The 27-Hour Day."
Put these two accomplished actors together and it's ... soufflé. They'd done three movies together when Hallmark offered them the lead roles in the first "Curious Caterer" movie. Together, they discussed and jointly decided to play the fictional sleuthing team. "We have the trust of the audience so let's try to do something and bring something to people that's much different than anything they'd ever seen us in," he explained to Southern Living.
DeLoach shares his hopes. "The fact that we get to go do that, and work together, and do these movies, it's so cool. I truly love Andrew Walker, so much, like, family," DeLoach told Us Magazine. Clearly, the lead actors are on board with turning the series into a franchise ... but what about Hallmark?
Even more to come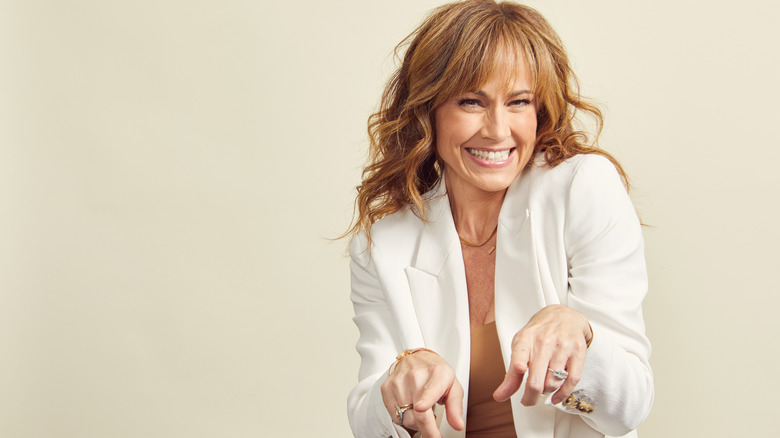 Emily Assiran/Getty Images
Andrew Walker feels grateful for the juicy detective role, and his gratitude encompasses the network, writers, and crew. "We all want to take this up a notch and bring the best quality movies to people," he told Heavy. Compared to the past, Hallmark now provides more preparation time to its actors so they can study lines and prepare their roles, Walker explained. "A bunch of years ago, we didn't get the time." He added that this change has helped his performance. "I think you can really see it in the quality of work that's happening right now with the actors and directors." 
Still, it is the opportunity to work with Nikki DeLoach, who shares his work ethic, which he appreciates most, he told Us Magazine. "She challenges me. She's there for me and she supports me." On June 9, 2023 — his 44th birthday — Walker received a welcome surprise and the perfect gift. On that day, Hallmark called to tell him they will be producing at least two more "Curious Caterer" movies, he confided to Heavy. "It was amazing!"
Nikki DeLoach, who loves being a Hallmark star, also feels thrilled to know the series would continue. "It's a fun ride," she told Digital Journal. "There is humor, romance, and drama. For 90 minutes, go on a journey with us."