Sex And The City's Wardrobe Requirements Caused Sarah Jessica Parker Permanent Damage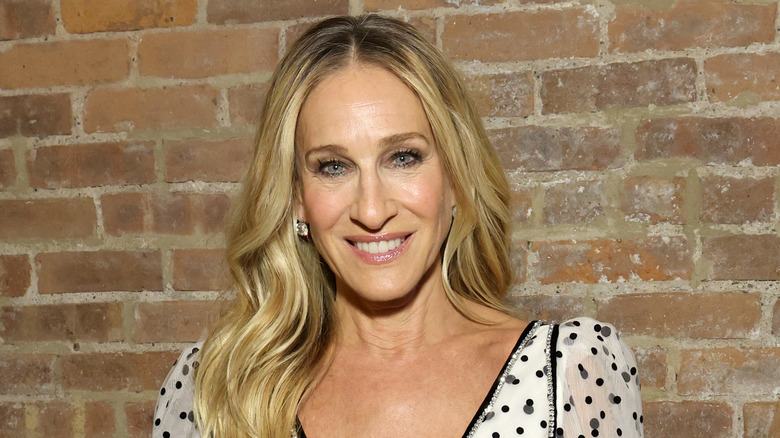 Cindy Ord/Getty Images
Sarah Jessica Parker has enjoyed a decades-long career in Hollywood. However, she's best known for her role as Carrie Bradshaw in "Sex and The City." Parker may have many differences from her on-screen alter ego. However, one thing they do have in common is a major passion for shoes. Parker's real-life footwear obsession even led her to create her own shoe range featuring Bradshaw's favorite heels, as well as flats and Mary Janes. 
During a 2018 interview with Gwyneth Paltrow's Goop podcast, the actor opened up about her love for trendy footwear. "I've always loved them but not in the way that Carrie Bradshaw loved them," Parker admitted. "I didn't know you could love shoes and then have them, you know? When I was living in Cincinnati, there was a shoe store in this place called Kenwood which was a pretty serious drive from our neighborhood. But we went twice a year. We went at the end of August for our school shoes for the year, and then we would go, we would get fall/winter shoes and then spring/summer shoes. So we got two pairs of shoes a year, and then we had a pair of Mary Jane's — proper Mary Janes," she recalled.
While her collection has certainly grown over the years to include all different types of designer footwear, it seems Parker's feet may not love shoes as much as she does.
Parker's feet suffered after years in Bradshaw's shoes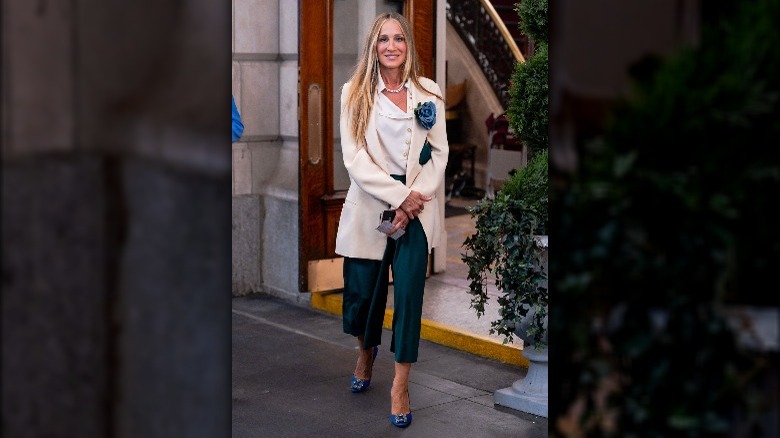 As "Sex and the City" gained popularity, it became clear that Sarah Jessica Parker's character Carrie Bradshaw was a total fashion icon. The character served as a source of sartorial inspiration to fans, and Carrie's obsession with shoes, especially her signature Manolo Blahnik heels, become a staple of the series. Of course, this meant that Parker's wardrobe for the show consisted of lots of gorgeous stilettos, which eventually began to damage her feet.
In 2013, Parker told the digital magazine The Edit that her feet have greatly suffered over the years due to Carrie's shoe obsession. "I literally ran in heels," she said of working in uncomfortable footwear on the HBO series, per E! Online. "I worked 18-hour days and never took them off. I wore beautiful shoes, some made better than others, and never complained," she added. However, Parker eventually had to seek medical treatment for her foot issues. "I went to a foot doctor and he said, 'Your foot does things it shouldn't be able to do. That bone there...You've created that bone. It doesn't belong there.'"
Of course when the actor reprised the role of Carrie Bradshaw for the "Sex and the City" sequel series "And Just Like That," Parker found herself back in heels again. However, these days she has to rest her feet a bit more. "It's sad because my feet took me all over the world, but eventually they were like, 'You know what, we are really tired, can you just stop?'"
Sarah Jessica Parker brought back her iconic blue heels for And Just Like That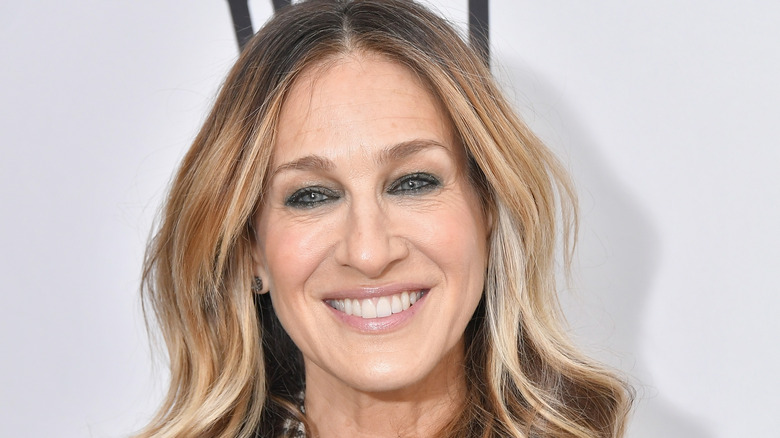 Michael Loccisano/Getty Images
When Sarah Jessica Parker returned to reprise the role of Carrie Bradshaw for "And Just Like That," she knew that the character's signature style would have to be part of the role. For Parker, this meant that she had to pull some of Carrie's signature wardrobe pieces from her own personal collection, including the iconic Manolo Blahnik heels from the "Sex and the City" movie that played a huge part in Carrie's wedding to Mr. Big.
"When we did reach into the past for an iconic piece that was in Sarah Jessica's archive, we wanted to place it somewhere where it would shock and surprise in a good way or it had some relevancy," the show's costume designer, Molly Rogers, told Insider. "We didn't want to toss them around or treat these items poorly, because they're beloved," Rogers continued. "There's no show really like this, that has these iconic pieces where people say, 'Ooh, the cupcake handbag from Judith Leiber.' ... Viewers almost have relationships with them."
Although Parker's feet may ache after a shoot, she doesn't seem willing to cut out her high heels altogether. However, she may be more willing to pop on some comfy slippers between takes this time around.