What Elliot Page's Dating Life Is Like Today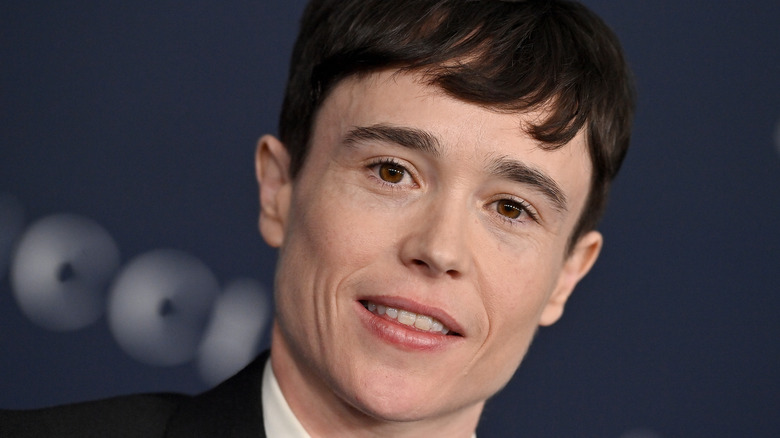 Axelle/bauer-griffin/Getty Images
Looking at Elliot Page throughout the last decade or so, it's clear to see that he is an entirely different person, mostly due to the incredible physical and mental transformation he has undertaken. Best known for his leading roles as the titular character in "Juno" and as Viktor Hargreeves in "The Umbrella Academy," the actor has been working consistently in the industry for a while now.
But what about his dating life? Page came out as gay in 2014 before coming out once again as a transgender man in 2020. Because of these two hugely important moments in his life, you may be intrigued about who Page has dated before and whether he feels any different regarding love and relationships post-transition. 
Though he has stayed private about some parts of his life, Page has spoken up about being transgender and, before that, coming out as gay in order to spread awareness. His dedication to being proudly, unapologetically queer is part of Page's coming out story, as are the people he has dated in the past and how he feels about relationships these days. Here's what we know about Page's dating life as of now.
He recently opened up about his dating life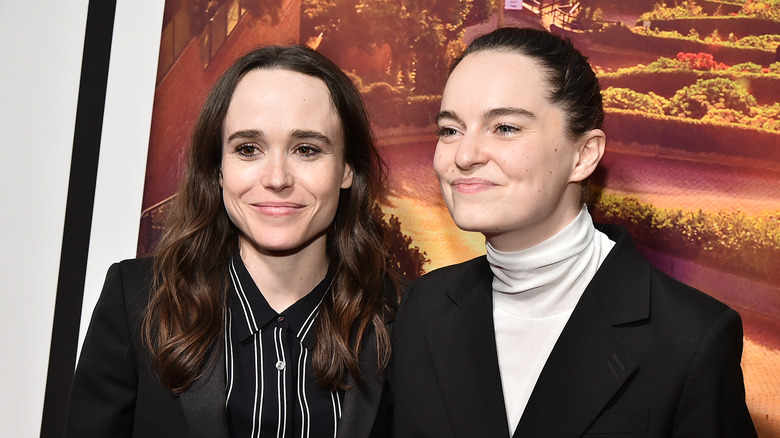 Theo Wargo/Getty Images
In a 2023 interview with The Los Angeles Times, Elliot Page shared how he feels about dating as a transgender man. "It's the most fun I've ever had dating," the actor enthused. "Interacting with people feels so much easier and more connected because I'm not feeling lost in myself and not seen in the right way." As the actor recalled, "In the past, I always had an intense crush or fixated on an ex. Right now, there's none of that. Like, 'Whoa, I'm alone, and it feels really good.'" 
Page has been married once before, to dancer Emma Portner. The couple was married from 2018 to early 2021, with Page filing for divorce shortly after he came out as transgender. Despite the timing, Portner did appear to support Page's decision fully and posted a (since deleted) message of solidarity on Instagram soon after Page went public. The statement they gave regarding their divorce was also notably amicable (via People).
In his memoir, "Pageboy," the actor revealed he had a secret relationship with Kate Mara. Mara was with Max Minghella at the time, but he didn't mind them being involved. "I think my relationship, or whatever you want to call it with Kate, very much encapsulates a certain dynamic that I consistently found myself in, which was falling for people that — I think a lot of us do this — who aren't fully available," Page wrote, per People. 
The actor has revealed several past relationships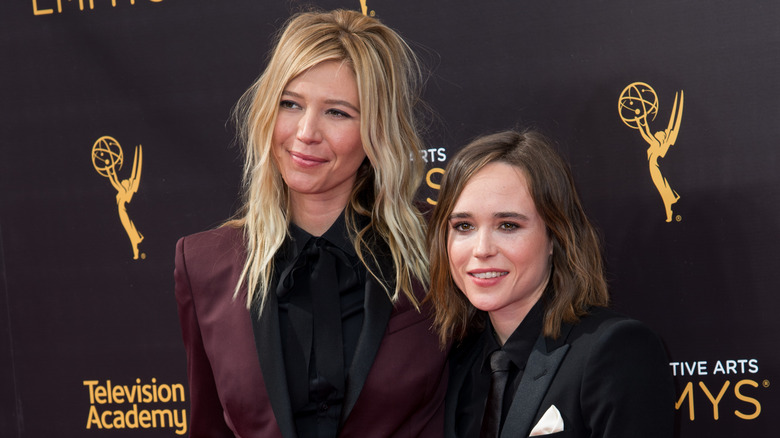 Emma Mcintyre/Getty Images
As well as revealing his past relationship with Kate Mara, Elliot Page also shared in "Pageboy" that he had a sexual relationship with his "Juno" co-star Olivia Thirlby. In addition to her, Emma Portner, and Mara, Page has also been linked to several other famous names over the years, though none of these rumored relationships were ever confirmed aside from the first. From 2008 to 2009, Page dated Mark Rendall. In 2010, he was thought to be dating Emile Hirsch. 
The "Juno" star was subsequently linked to fellow actors Clea Duvall in 2011 and Shailene Woodley in 2014. From 2015 to 2017, Page officially dated artist Samantha Thomas, with the couple attending a few red carpet events together. Finally, Page met his ex-wife, Portner, in 2017. For now, it seems that Page is happily enjoying the dynamics of figuring himself out and learning to connect with others in a new way now that he is finally living his life in a manner that's authentic to him.