Days Of Our Lives Explainer: Eric Brady's On-And-Off History As A Priest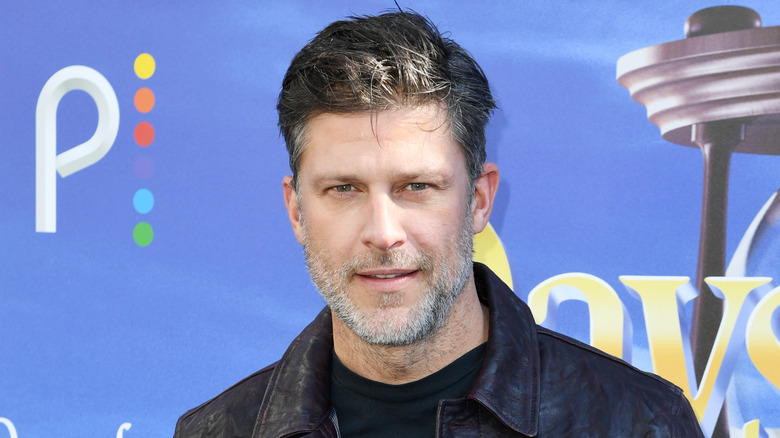 Jc Olivera/Getty Images
"Days of Our Lives" viewers have watched the character Eric Brady (Greg Vaughan) go through many ups and downs in his life. The son of Dr. Marlena Evans and Roman Brady, Eric has always been a golden child of the family, even working to become a priest on more than one occasion. However, he has fallen from time to time. In his younger days, Eric met and fell in love with Nicole Walker (Arianne Zucker). The two began dating, but Nicole's dark past was a big obstacle for them to overcome. Eventually, Nicole accepted an offer to marry Lucas Horton for $1 million, and Eric moved on with Greta Von Amberg. Sadly, Eric decided to leave Salem in 2000 but told Nicole that he would always love her before exiting the soap opera.
Eric wasn't seen for more than a decade when he finally returned to Salem in 2012. Of course, Nicole was shocked to see her former love back in town, but she was even more stunned to learn that he had become a priest. Eric began working at St. Luke's church and later hired Nicole as his secretary. However, working together led the pair to rediscover their romantic feelings, but Eric vowed not to act on his feelings for Nicole.
When Eric's stepbrother Brady Black (Eric Martsolf) began a controversial relationship with Kristen DiMera (Stacy Haiduk), Eric tried to keep the peace in his family. Sadly, that backfired when Kristen used Eric as a pawn in her game.
Eric was forced to leave the priesthood because of Kristen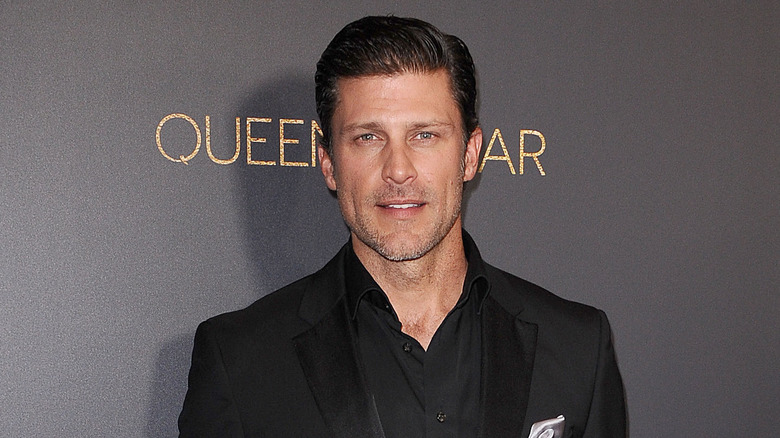 Jason Laveris/Getty Images
It was eventually revealed that Kristen DiMera had been lying to Brady Black to keep him in a relationship with her. When Marlena Evans (Deidre Hall) found out the truth, Kristen took things to a devious new level to get her revenge. She drugged and assaulted Eric Brady while filming the entire encounter so that she could hurt Marlena and her family even further. However, the recording was buried after Brady agreed to give Kristen another chance. That is until Kristen and Brady were set to get married. On the couple's wedding day, the video of Kristen assaulting Eric was played for everyone in attendance. Brady was appalled and dumped Kristen at the altar. Meanwhile, Eric was kicked out of the priesthood because of the scandal.
After leaving the priesthood, Eric tried to find a way to prove his innocence and regain his job. However, his feelings for Nicole continued to surface. He struggled to figure out whether or not he should return to the church or enter into another romantic relationship with Nicole. Sadly, Nicole didn't leave him much choice when she destroyed evidence that could get him his job back. Eventually, Eric decided to leave his days as a priest behind. Although life wasn't easy for him afterward.
Eric began to show signs of alcoholism and even drove drunk on New Year's Eve, causing a crash that killed Dr. Daniel Jonas and injured others. He served time in prison for his crime before returning to Salem.
Eric returned to the priesthood and saved Marlena from possession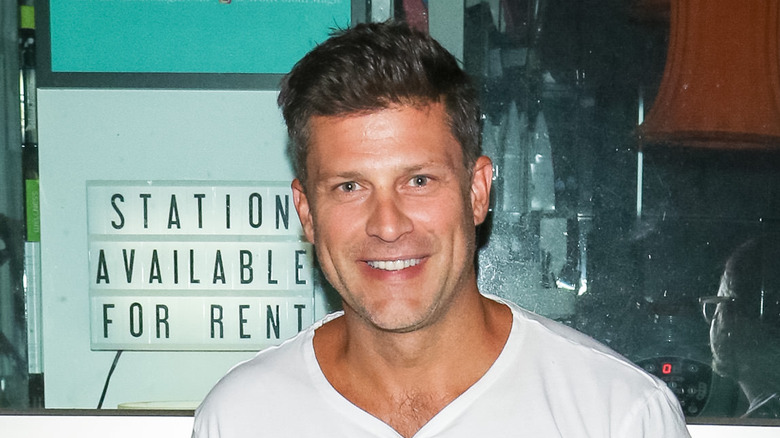 Gotpap/bauer-griffin/Getty Images
After more drama, "Days of Our Lives" fans watched Eric Brady leave Salem again. However, he wasn't gone for long. When his mother, Marlena Evans, became possessed by the devil for a second time, Eric rushed home to help save her. Of course, everyone was surprised to see Eric wearing his priest collar yet again as he began to perform the exorcism that would save his mother's life. John Black (Drake Hogestyn) told Eric that he was happy to have him there and that Eric had the strongest faith of anyone he's ever known. Eric later united his family to fight for Marlena's soul as a team.
After Marlena was saved, Eric left town again, only to return a few months later. This time he'd ditched his priest collar yet again and began working at the Brady Pub. Eric's love life took a turn when he started dating Jada Hunter, but that relationship ended after he cheated on her with Nicole. Eric has also begun a romance with Sloan Petersen, but his love for Nicole still hasn't died down.
It seems that Eric will always be torn between his faith and his feelings for Nicole.