Vinessa Antoine Remembers Her Life As General Hospital's OG Jordan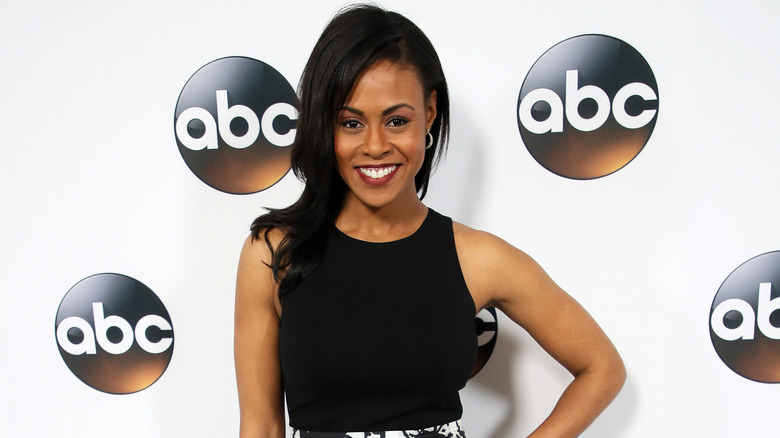 David Livingston/Getty Images
Port Charles police commissioner Jordan Ashford has had a challenging life on "General Hospital." Currently played by actress Tanisha Harper, the role was originated in 2014 by fan favorite Vinessa Antione. The former DEA agent had a solid relationship with her erstwhile partner, Curtis Ashford (Donnell Turner). Antione left "GH" in 2018 to join the cast of the series "Diggstown," and broke new ground by becoming the first black woman to be the lead of a TV drama in Canada. However, Antione told The TV Watercooler that her plan was to take a break from "GH" for the summer, and return after shooting her new show was done. Sadly, the sudser opted to recast the part of Jordan.
"I thought that I would get to stay," she said, adding, "It was quite a shocker for me. I never planned to leave ["GH"]. I was hoping to get to do what the other actors get to do ...  go on a little sabbatical." She hoped that the writers would have Jordan disappear for a while, but the show didn't want to go in that direction. Antione further explained her disappointment that Jordan married Curtis after her departure, because she felt she owed it to fans to get to see her in those scenes. "As much as I am happy to be where I am now, I think that [not getting to do that wedding] will always be a sore spot for me," she stated.
Antoine recently reminisced about playing the stalwart Jordan Ashford on social media.
Fans want Antoine to return to General Hospital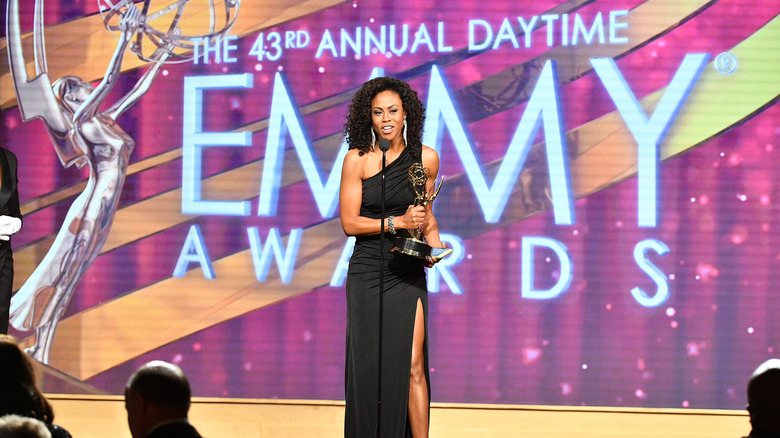 Earl Gibson III/Getty Images
On Instagram, "General Hospital" alum Vinessa Antoine recently posted several photos from her time on the show, and fondly wrote, "Some memory photos came up from my ABC soap days at 'General Hospital.' Original Jordan Ashford. Feels like a lifetime ago now but what an amazing workout space for the brain of an actor. A great experience to sharpen your tools in the craft. It's like going to the gym. Mad respect to everybody still in the soap game. Grateful for all of the moments and for the 'GH' fans along the way. You guys remember when Jordan was actually undercover DEA? That's the Jordan I liked playing. Anyway, just sharing some pics for the lifelong 'GH' fans who remember."
Former co-star Finola Hughes (Anna Devane) replied, "Good moments," while another former co-star, Kimberly McCullough (Robin Scorpio), responded, "Always a star. And yes it is like a workout!" Several fans overwhelmingly clamored for her to return, with one writing, "I want you play Jordan again you played her better please come back," to which Antione replied, "I'll come back if they'll have me ..." Among the praise for Antione, one viewer asked her to create an Instagram Live video to address the fans directly. As the cavalcade of responses asked for her return to the sudser — even if it was as a different character — Antione answered with a cryptic, "Maybe."
Another follower lovingly wrote, "OG Jordan was irreplaceable."