Marla Gibbs, Lamon Archey, And Cameron Johnson Return For DAYS' Juneteenth Celebration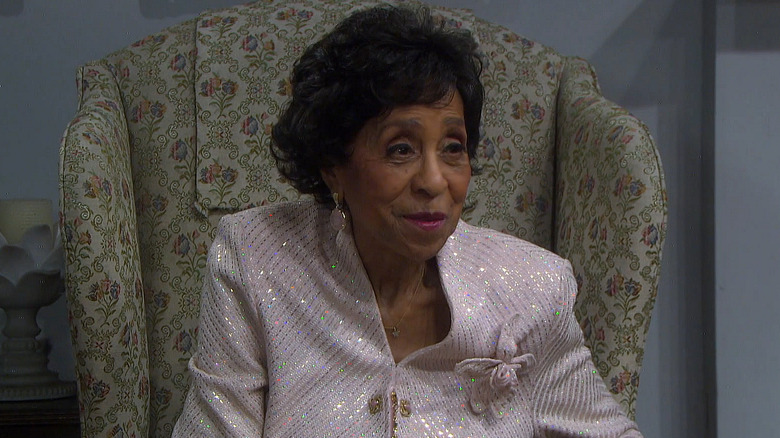 Peacock
As the hunt for Abe Carver (James Reynolds) continues on "Days of Our Lives," his wife Paulina Price (Jackée Harry) has become more frantic. Nurse Whitley (Kim Coles) was obsessed with Abe and now has him all to herself, keeping him captive and dodging the police and others who are looking for him. While the Salem PD have been ineffectual at finding Abe, Paulina has turned to Salem's resident heroes, John Black (Drake Hogestyn) and Steve Johnson (Stephen Nichols) for help, and they're following up every lead they can find. While Whitley has given Abe all the care he needs, it's only a matter of time before something bad happens.
Paulina's going to need all the help she can get if Abe is to be found. Abe's son Theo Carver (Cameron Johnson) has been living in South Africa, but has returned to Salem from time to time. Paulina's mother, Olivia Price (Marla Gibbs), and son-in-law Eli Grant (Lamon Archey) have also periodically checked with family in Salem. All three were on hand as Abe and Paulina turned their whirlwind romance into a beautiful wedding.
Now, it looks like help is on the way as the three family members are set to return, and Nurse Whitley won't see them coming.
Paulina's going to need her family's support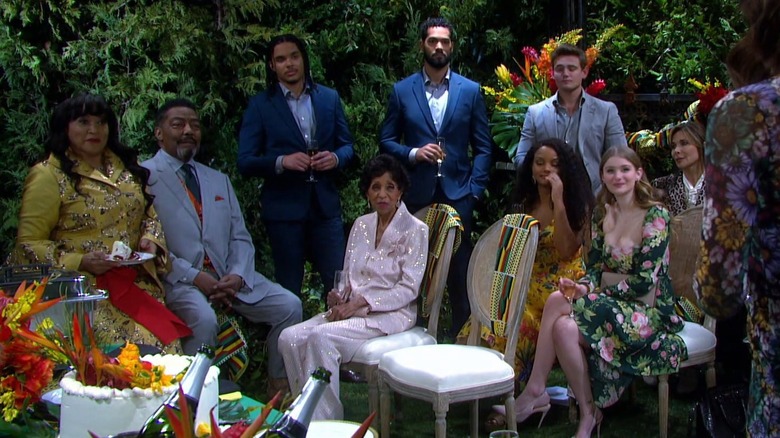 Peacock
On June 19, the citizens of Salem on "Days of Our Lives" will observe Juneteenth, which is a U.S. federal holiday celebrating the termination of slavery in America.
Several people will also be celebrating the anniversary of Abe Carver and Paulina Price's wedding. Michael Fairman TV reported that just in time for that important day, Marla Gibbs, Lamon Archey, and Cameron Johnson will bring their characters — Olivia, Eli, and Theo — back for the festivities. The site details the return, explaining that as Theo concocts a speech for Abe, he'll get an assist from Chad DiMera (Billy Flynn). Julie (Susan Seaforth Hayes) and Doug Williams (Bill Hayes) are also going to spend some quality time with Theo.
And while the hunt for the missing Abe continues, Theo will work to find him as he and Eli also console the worried Paulina. Soaps has speculated that because Eli is going to help the police in their search for Abe, Lamon Archey may stay on the show longer than fans expect. Olivia's most recent appearance on the show was actually a year ago in June of 2022, when she attended Abe and Paulina's wedding.
However this plays out, the good guys better act fast, or Paulina will be by herself on her anniversary.