Abe And Paulina's Whirlwind Romance On Days Of Our Lives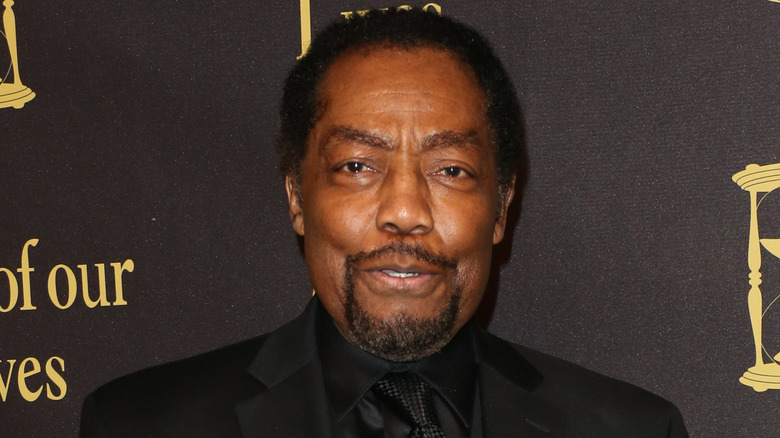 Paul Archuleta/Getty Images
Couples and love stories have been the backbone of "Days of Our Lives" for decades. Over the years, many memorable characters have partnered up to create epic tales of romance, heartbreak, and loss as viewers have watched their lives play out. One character, Abe Carver (James Reynolds), has been through so much during his time in Salem, including multiple relationships, losing loved ones, and a whirlwind love story with Paulina Price (Jackee Harry). Although Paulina is a relatively new character on the soap opera, Abe has been in Salem for several years, and longtime fans will likely remember his days as a police officer who cultivated connections with friends such as Roman Brady, John Black, Marlena Evans, Hope Brady, Rafe Hernandez, and more.
Abe has also loved many women in Salem, including Maxine Landis, Fay Walker, Nikki Wade, and Paulina's own sister, Tamara Price. Of course, his first real love was his first wife Lexie Carver, who suffered a heartbreaking fate when she died of cancer in Abe's arms. Many years later, Abe met Paulina, and the two went on to have a very complicated, yet exciting, relationship filled with lies, adventure, and plenty of romance.
Paulina first came to Salem in 2020 and she immediately caught Abe's attention. The two met when Paulina was revealed to be the aunt of Abe's long-lost daughter, Lani Price. The two hit it off and eventually began dating.
Abe and Paulina suffered early setbacks in their relationship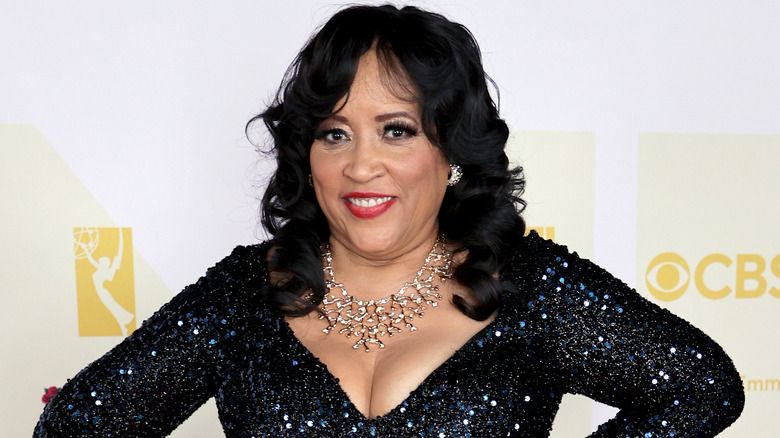 Kevin Winter/Getty Images
Although Abe Carver and Paulina Price seemed like a perfectly matched pair, their relationship hit a huge hurdle when Paulina revealed that she wanted to bulldoze Horton Square and build a large store in its place. Of course, Abe, Lani, and the people of Salem voiced their concerns, as the square was the heart of the town as well as a tribute to beloved Salem residents Tom and Alice Horton. Paulina's daughter Chanel was also hurt by her mother's move, and Paulina eventually dropped her plans for the location. However, Abe had broken up with her by that time. But the couple didn't stay apart long, and after getting back together, Abe proposed and Paulina happily accepted.
Sadly, things took a very dramatic turn when "Days of Our Lives" viewers found out that Paulina was hiding a huge secret. Although she had been known as Lani's aunt, she was actually her biological mother. This meant that Lani's father couldn't be Abe, which caused major heartbreak within the Carver family. Lani came to terms with her true parentage, and she eventually forgave Paulina and revealed that she would always consider Abe to be her father.
The confession put Abe and Paulina in an awkward place, and things went from bad to worse when Lani's biological father, TR Coates, showed up in Salem.
Abe and Paulina finally tied the knot in 2022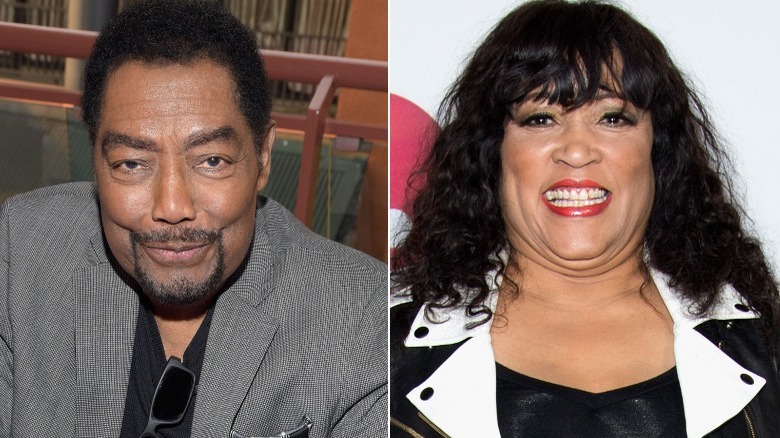 Tara Ziemba & Michael Tullberg/Getty
"Days of Our Lives" fans watched as TR Coates made waves in Salem, much to the shock and horror of Paulina Price and Abe Carver. Paulina had admitted that during their relationship, TR was a drug user and had abused her, which is why she gave Lani to her sister Tamara to raise. Paulina wasn't happy to see TR at first. However, he apologized to his former love and convinced her that he had changed. TR tried to build a relationship with both Paulina and Lani, but when it was clear that he had been lying about his change of heart, things turned violent. As TR was ready to get physical with Paulina, Lani came in and shot her father, killing him with her police-issued service weapon. Lani eventually turned herself in to the police, but not before she could watch Paulina and Abe walk down the aisle together. Abe and Paulina held a small, intimate wedding, which took place on Juneteenth with their closest family and friends in attendance.
Since getting married, Abe and Paulina have been by each other's side supporting one another through all of life's ups and downs, including Paulina's messy drama with Sloan Petersen and her brother Colin Bedford. They have quickly become one of Salem's most beloved couples, and fans love watching their lives unfold on the sudser.