William And Kate May Need To Accept Their 'Cramped' Royal Home As Andrew Eviction Stand-Off Rages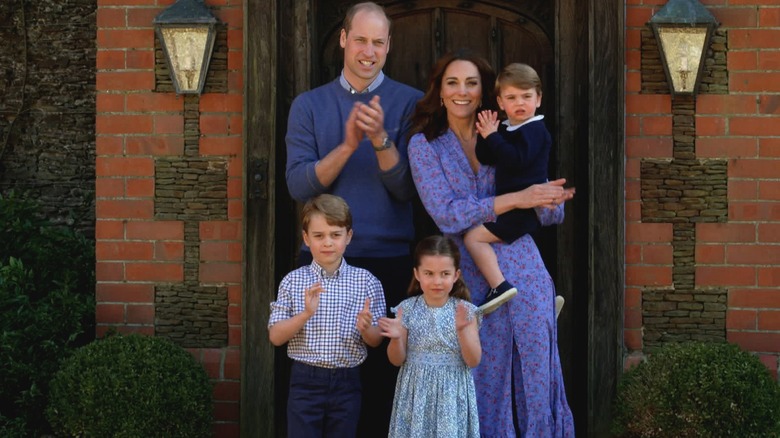 Comic Relief/Getty Images
Apartment 1A of Kensington Palace is the official London residence of William, Prince of Wales and Catherine, Princess of Wales. It boasts 20 rooms spread over four stories, including a gym and an elevator. But apparently it only has three bedrooms for the family of five, meaning that when the family stays there, two of the kids have to share a room — our guess is that Prince George and Prince Louis double up when the whole family is in town. On the other hand, the family's four-bedroom house in Windsor has space for each child to have their own room. Adelaide Cottage is on the Windsor Castle grounds, though that means there's not room for houseguests or any live-in help. 
Adelaide Cottage, which was built for Queen Adelaide as a summer vacation home in 1831, utilized material from the nearby Royal Lodge, which King William IV had torn down in 1830. The Royal Lodge was then rebuilt, and it's now home to Prince Andrew and his ex-wife Sarah "Fergie" Ferguson. And it's apparently where they plan to stay, despite King Charles III reportedly wanting his brother to move out to allow William and Kate's larger family to move in. But Andrew is not budging from Royal Lodge for fears of never being able to move back in. And while it seemed like eviction could have been a possibility had the king's younger brother not been able to pay for repairs, Andrew was able to come up with the money to stay in his longtime home thanks to Queen Elizabeth's will.  
So that leaves William, Kate, and their three kids stuck in the smaller Adelaide Cottage — for now.
The four-bedroom Adelaide Cottage is on the small side for the Wales family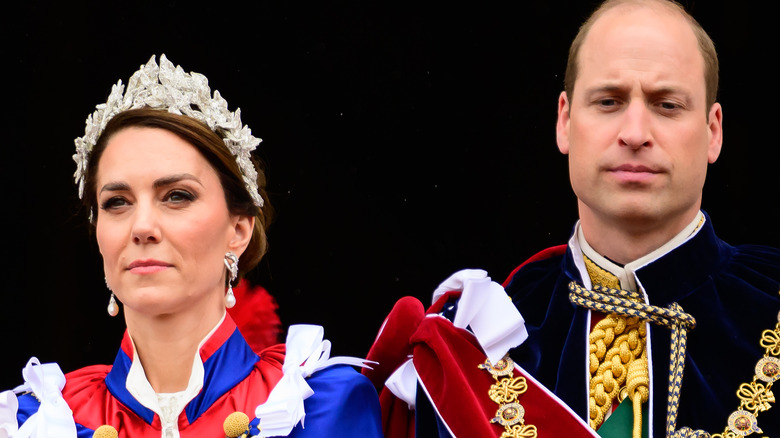 Leon Neal/Getty Images
It does seem like it would make more sense for William, Prince of Wales and Catherine, Princess of Wales, to live at the Royal Lodge, simply because of the size of their family. They need space for five, while Andrew just needs space for himself and his ex-wife. And the Prince and Princess of Wales would reportedly love to move into a bigger house in Windsor for their family, as Adelaide Cottage is not big enough for their lifestyle, per Mirror. There's no extra room at their place for any live-in help or for any office space, both of which would likely be helpful to the busy royal couple. But they've resigned themselves to work with what they have for now, since there's no indication that Prince Andrew will move out anytime soon.
Andrew signed a 75-year lease when he moved into the 30-room Royal Lodge in 2003 after the Queen Mother died, so he's still got 55 years left, and he seems to be refusing any requests from his older brother King Charles to move out early. So the Wales family will likely remain in the too-small Adelaide Cottage for the foreseeable future.
The family moved to Adelaide Cottage in the summer of 2022. The move to Windsor involved a big change for William and Catherine's children: starting a new school. The family had previously resided at Anmer Hall in Norfolk, a much bigger house than Adelaide Cottage.
King Charles tried to relocate Prince Andrew to another residence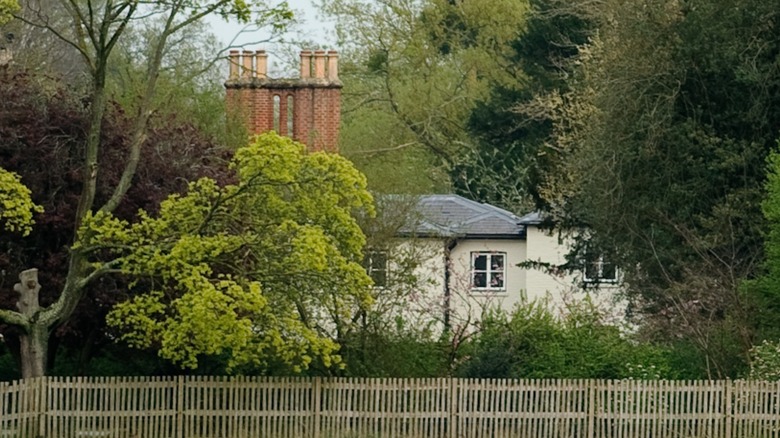 Gor/Getty
It was announced that Prince Harry and Meghan Markle were going to be evicted from Frogmore Cottage (pictured above) after the release of Harry's memoir "Spare." To open up the Royal Lodge for William and Kate, King Charles tried to move Prince Andrew and Sarah Ferguson into the five-bedroom Frogmore Cottage instead — and it's possible that Prince William was also involved in setting this up. It was previously thought that Andrew might have to move out of the Lodge by September 2023, but his unwillingness to leave implies that he will be staying even when September comes and goes, and he has reportedly been very resistant to the prospect of moving into the much-smaller Frogmore Cottage. 
Although Adelaide Cottage is on the smaller side and does not allow William and Kate to have the space for staff they would like, they still have the bigger Anmer Hall in Norfolk and could move back there if desired. However, royal expert Jennie Bond told Marie Claire, "They chose Adelaide Cottage because they wanted to give the children a more normal lifestyle." So it seems that they will make do and continue residing at Adelaide Cottage — at least for the time being.