Meghan Markle Splits With Spotify After One Podcast Season (Reportedly Without Her Paycheck)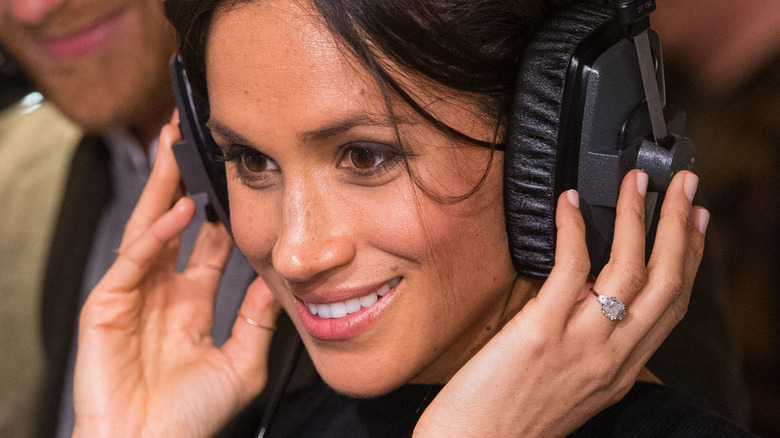 WPA Pool/Getty Images
You'll have to find another way to click and hear Meghan Markle's voice through your Spotify account — the Duchess of Sussex has split with the audio streaming giant. In December 2020, Archewell Audio, the production company started by Markle and Prince Harry, announced they had signed a multi-year deal with Spotify to produce and air exclusive podcasts. The deal was reportedly worth $20 million.
"What we love about podcasting is that it reminds all of us to take a moment and to really listen, to connect to one another without distraction," the royal duo commented about the agreement. In August 2022, Markle debuted her "Archetypes" podcast, where she interviewed and had conversations with various personalities about women and the labels they are given. 
A release from both parties this week, as reported by CNN, stated, "Spotify and Archewell Audio have mutually agreed to part ways and are proud of the series we made together." Behind the scenes, there is talk Archewell Audio won't receive the full pay-out amount originally agreed upon, as they only produced one season of Markle's "Archetypes" podcast, when they were supposed to have generated multiple projects. 
What's next for Meghan Markle's podcast career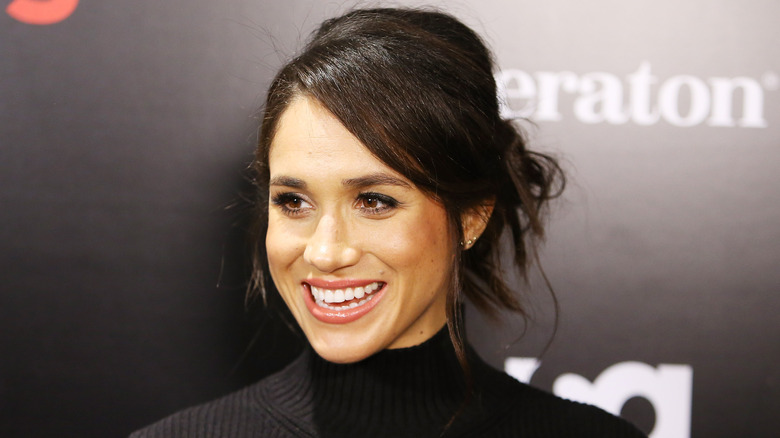 Michael Tran/Getty Images
While her business with Spotify may have concluded, Meghan Markle may not be officially done with podcasting. "Archetypes" was hugely popular, hitting the number-one spot on the podcast charts in multiple countries, including the U.K. and the U.S. The series also won the People's Choice Award for podcasts in 2022. "I loved digging my hands into the process, sitting up late at night in bed, working on the writing and creative," Markle reflected on creating the series. "And I loved digging deep into meaningful conversation with my diverse and inspiring guests, laughing and learning with them, and with each of you listening," she wrote on Archewell's website.
As for the future of "Archetypes," you may find the series popping up on another platform, and possibly even under a different name. People reported that a representative from Markle's talent agency told the Wall Street Journal she is still working on ideas for fans of her podcast. 
Perhaps already knowing Archewell's relationship with Spotify was ending when she recorded the last episode of "Archetypes," which aired in November 2022, Markle said a special good-bye. "We're working on other ways to keep the conversation going, but just know that as we close out this season of 'Archetypes,' that I thank you. Thank you for listening and learning with me. This has been liberating and healing, and it's been fun."