Dean McDermott's Deleted Divorce Announcement Signals Split From Tori Spelling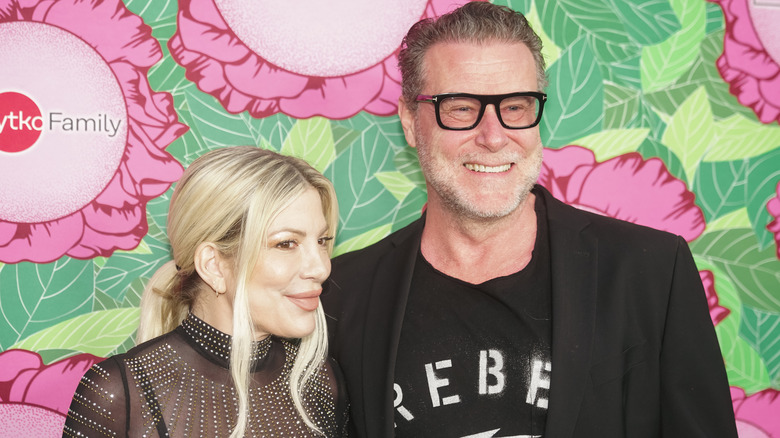 Andrew J Cunningham/Getty Images
After 17 years of marriage, Dean McDermott and Tori Spelling are calling it quits. The news broke thanks to a since-deleted Instagram post by McDermott. 
On June 17, the celebrity chef shared a post with his followers that announced his imminent separation from Spelling. "It's with great sadness and a very very heavy heart that after 18 years together and 5 amazing children, that @torispelling and I have decided to go our separate ways and start a new journey of our own," McDermott wrote on his Instagram (via Us Weekly). He closed his post with the following: "We ask that you all respect our privacy as we take this time to surround our family with love and work our way through this. Thank you all for your support and kindness."
The sentimental breakup post featured several photos of the couple spending time together over the years. McDermott seemed to have second thoughts about posting the announcement online because, just hours after it was posted, it was deleted without a trace.
Fans weren't all that surprised to hear the news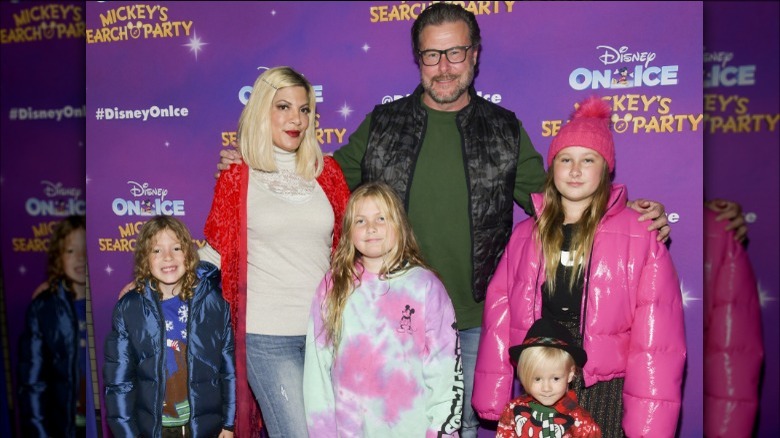 Rodin Eckenroth/Getty Images
Let's be honest: News of these two Hollywood stars splitting isn't going to shock everyone. When you're on reality TV and your love life is broadcast to a world of strangers, we imagine there'd be a strain on even the most stable relationship. Plus, Dean McDermott and Tori Spelling divorce rumors have been swirling around for years. Even with all that, though, many of us brushed off the warning signs of an impending divorce due to how long the complicated duo managed to make their marriage last. 
Social media is not holding back regarding the news of McDermott and Spelling calling it quits. The two ill-fated lovers have partaken in some admittedly messy behavior in their past relationships, which led to many fans predicting their downfall. One jaded Twitter user commented, "Sad but who didn't predict this?" Another user took a shot at McDermott's past cheating scandals, writing, "These two are a nightmare. He's cheated on her over & over & she takes him back so whatever. They'll be back together next week."
Spelling and McDermott share five kids between them, making the breakup even more tragic. As for the reason behind the breakup, a source told People that "their relationship was never fully repaired" after McDermott cheated on Spelling.