Why Jinger Duggar Didn't Participate In The Shiny Happy People Documentary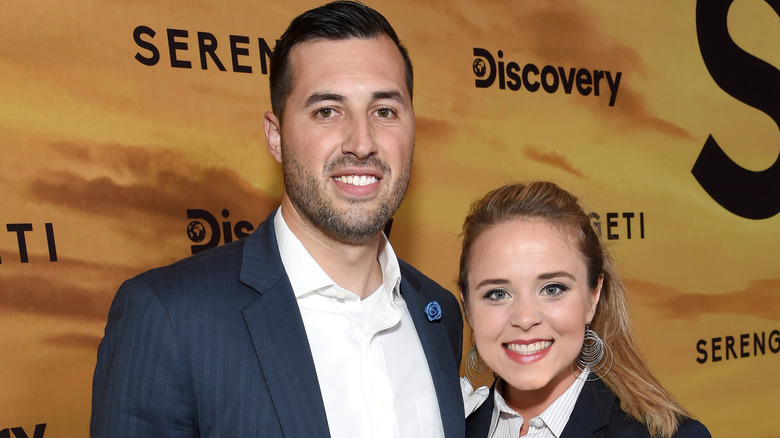 Michael Kovac/Getty Images
We may receive a commission on purchases made from links.
The Duggar children grew up documenting their unique lifestyle on the TLC reality shows "19 Kids and Counting" and spinoff "Counting On." While most people thought they were simply just conservative in their views of modesty, dating, and gender roles, those ideas were actually rooted in some very harmful beliefs. 
The Duggar kids were all raised under the teachings of Bill Gothard, the founder of the Institute in Basic Life Principles (IBLP). While there is a huge emphasis on obedience and following a patriarchal system within the family unit, much of the controlling, cult-like ideology is centered around fear. The IBLP was said to provide the keys to a successful life and a pathway to remain under God's protection in order to avoid destruction.
Unfortunately, this ideology was not only extremely harmful but it created an environment that allowed for abuse and silenced victims, which is what the "Shiny Happy People" documentary highlighted. While both Jinger Duggar and her sister Jill Duggar have distanced themselves from the IBLP and their parents' values, Jill was the only one who agreed to be a part of the docuseries.
Jinger wanted to take ownership of her own story
Understandably, Jinger Duggar Vuolo did a lot of processing behind closed doors over the past few years and wanted to take control of her own narrative. There's actually a lot you don't know about Jinger Duggar. She explained to People that she ultimately declined to be a part of the "Shiny Happy People" documentary because she wanted to ensure she could "share [her] story in [her] own words and in [her] own timing." 
Jinger went on to explain why she decided to write her memoir "Becoming Free Indeed" instead, telling Entertainment Tonight that reanalyzing her belief system was something she did feel a responsibility to share because of the role she played in publicly supporting the harmful IBLP teachings. It was also a priority for Jinger to remain balanced and graceful throughout this process, which appears to be part of the reason she opted out of the docuseries. 
Of course, Jinger recognized that her sister Jill Duggar has her own story to tell and seemed to support her decision to share it in a different way, telling People that she's "excited to hear what [Jill] has to say, even in this documentary." It's also worth noting that Jinger has remained transparent and open with her family regarding her evolving views, while Jill has a much more strained relationship.
The Duggars were raised with a unique set of beliefs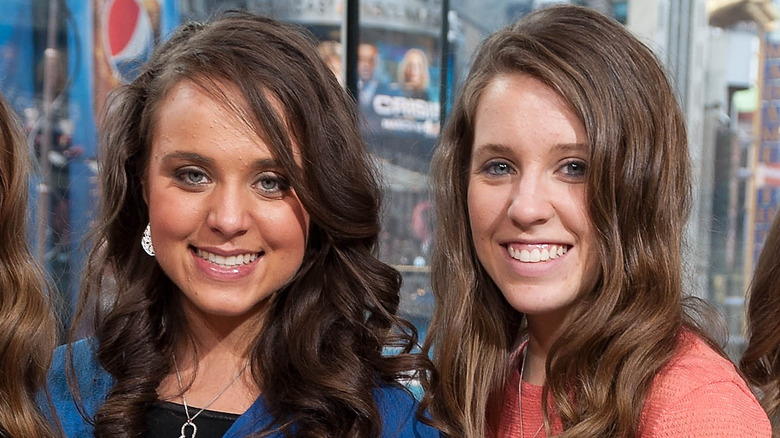 D Dipasupil/Getty Images
Undoubtedly, these waters are hard for both Duggar girls to navigate. However, Jinger Duggar Vuolo has been unraveling her faith for quite some time, so it makes sense that she would prefer to finally share her thoughts independently of a show or documentary. Luckily, her husband Jeremy Vuolo has been a major source of encouragement and support throughout this process, even praising Jinger for walking away from her parents' rules.
Jinger explained in an interview with Allie Beth Stuckey how she began deconstructing her childhood faith during her courtship with Vuolo. Since her father Jim Bob Duggar required the couple to watch over 60 hours of Bill Gothard's seminars together before getting engaged, it opened the door for communication and pivotal conversations. 
This allowed Vuolo, a Christian pastor, to point Jinger back to the Bible and gave him the opportunity to highlight how Gothard's teachings were not founded in scripture. While this realization was shocking for Jinger, it ultimately allowed the couple to grow in their faith together. Of course, any time there is fear or trauma from the past, it can be hard to properly navigate how to move forward. For Jill Duggar Dillard, the announcement of her tell-all book that fans have been waiting for was revealed just prior to the "Shiny Happy People" documentary. So, it seems like she will have the opportunity to share her truth in her own words as well.