Jennette McCurdy Had Resentful Thoughts On Fellow Nickelodeon Alum Ariana Grande - Here's Why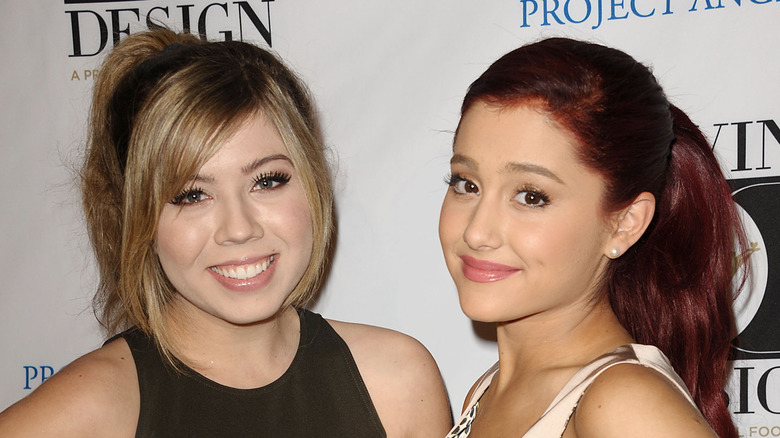 Jason Laveris/Getty Images
Before Ariana Grande was the mega popstar we know today, she was a Nickelodeon star, appearing on "Victorious" as Cat Valentine before landing a starring role in the spinoff series, "Sam & Cat." The Sam to her Cat was Jennette McCurdy, who, if you have not tuned into Nickelodeon since the '90s, you may have never heard of — until recently. McCurdy released her memoir "I'm Glad My Mom Died" in 2022, and in it, she revealed some pretty intense things, including her struggles as a child actor, her issues with her overbearing mother, and even McCurdy's history with substance abuse.
Beyond her own personal plights, she also revealed some insider knowledge about her relationships with famous friends, specifically Grande. While the media painted a lovely picture of the pair during their short-lived series back in 2013, McCurdy is now saying otherwise. The child actor-turned-bestselling author even went as far to write in her memoir, "I didn't like her. I couldn't like her." But, the reason behind her dislike isn't as petty as you may think.
Jennette McCurdy felt that Ariana Grande's career came before hers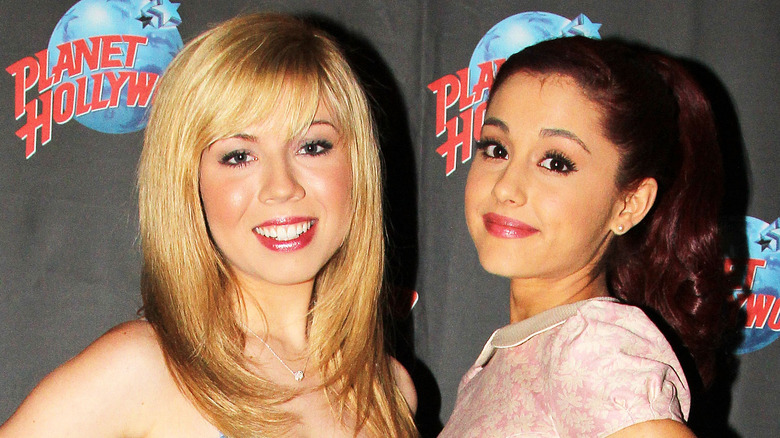 Bruce Glikas/Getty Images
Before Jennette McCurdy decided to air out all of her personal struggles with the release of her memoir "I'm Glad My Mom Died," fans would have thought that she and her co-star, Ariana Grande, were thick as thieves. McCurdy and Grande were very close friends. After officially meeting when their two hit TV series crossed over in 2009, the pair became instant friends as they starred alongside one another in "Sam & Cat."
However, McCurdy was thrilled when "Sam & Cat" was canceled, and fans were shocked to learn that her relationship with Grande wasn't as picture perfect as they thought. McCurdy wrote in her memoir that Grande was treated differently and given more leeway when it came to pursuing her dreams. While McCurdy was forced to turn down opportunities while filming "Sam & Cat," Grande got to live out her passions without any fuss from production. There was one moment in particular that changed McCurdy's view of Grande altogether: when Grande got to meet Tom Hanks. "Ariana came whistle-toning in with excitement because she had spent the previous evening playing charades at Tom Hanks' house," McCurdy wrote in her book. "That was the moment I broke. I couldn't take it anymore. Music performances and magazine covers... whatever, I'll get over it. But playing a family game at National Treasure, two-time Academy Award–winner and six-time nominee Tom Hanks' house? I'm done."
Where Jennette McCurdy and Ariana Grande stand today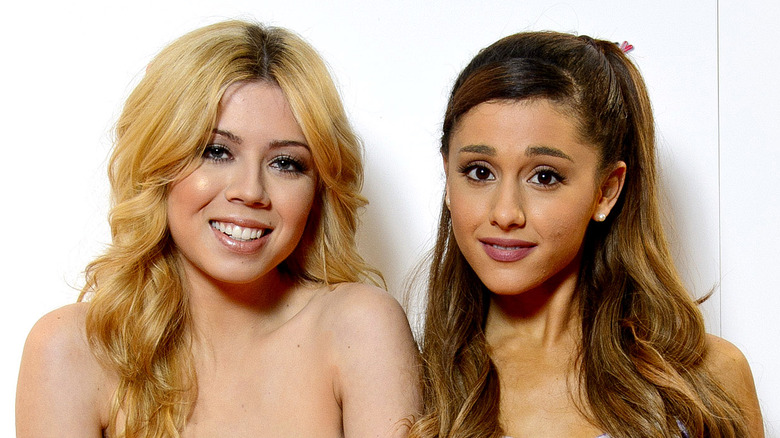 Ben A. Pruchnie/Getty Images
Jennette McCurdy may have come clean about her true feelings and jealousy toward Ariana Grande during their time working together, but as it stands, it seems as though the pair have yet to speak. According to Entertainment Tonight, McCurdy had not heard from Grande after the release of her book, but does hope she reads it. "I don't know if she'll read the book or not," she told the publication. "But I think it's a really entertaining read regardless of who you are, so I hope she does."
McCurdy is also leaning into her revelations, telling Vogue that her experience with Ariana Grande is now something she can laugh about. "I'm able to look back on it and just see it as the comedy gold that it is, to be on set at 21, where you're just the most susceptible to jealousy and comparison that you can possibly be, and I'm there across from a burgeoning popstar of the day. Like, that is just so funny to me, and I tried to capture that humor."