Terrell Ransom Jr. Is All Grown Up In His Days Of Our Lives Return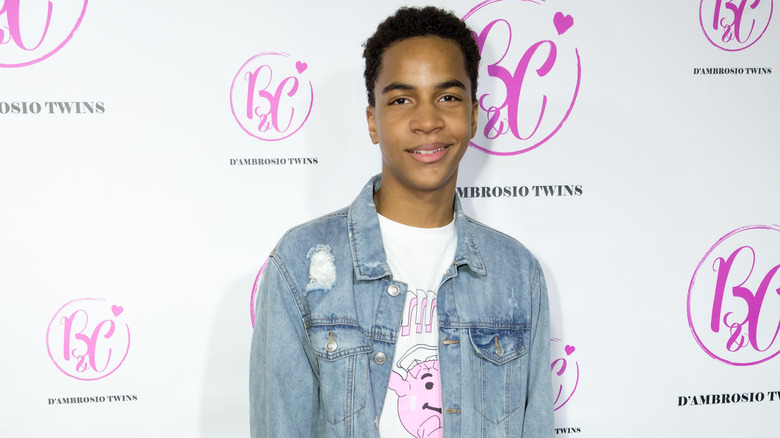 Greg Doherty/Getty Images
The Carver clan has been through many dramatic moments on "Days of Our Lives." Recently, patriarch Abe Carver (James Reynolds) suffered a head injury when he was attacked by Colin Bedford (Jasper Newman). Abe woke to find he had amnesia and, in a strange turn of events, Nurse Whitley King (Kim Coles) — who is a dead ringer for Abe's wife Paulina Price-Carver (Jackée Harry) — seized the opportunity to snatch Abe from the hospital. While the hunt for Abe has become a top priority for everyone, several members of Abe and Paulina's family have returned to Salem to help celebrate their anniversary as well as observe Juneteenth.
One of the returning members of the family is Theo Carver (Cameron Johnson), the son of Abe and his late wife, Lexie Carver (Renee Jones). Theo was previously played by Terrell Ransom Jr. when he was a youngster from 2008 to 2015. Ransom played the character with aplomb as the boy was diagnosed with autism. At one point, he ran away, but fortunately, Bo Brady (Peter Reckell) was able to find him and return him to his parents. 
But now that Theo is returning and portrayed by Johnson, Ransom is also coming back to Salem, but not as the character fans are expecting.
Ransom's character has a connection to Nurse Whitley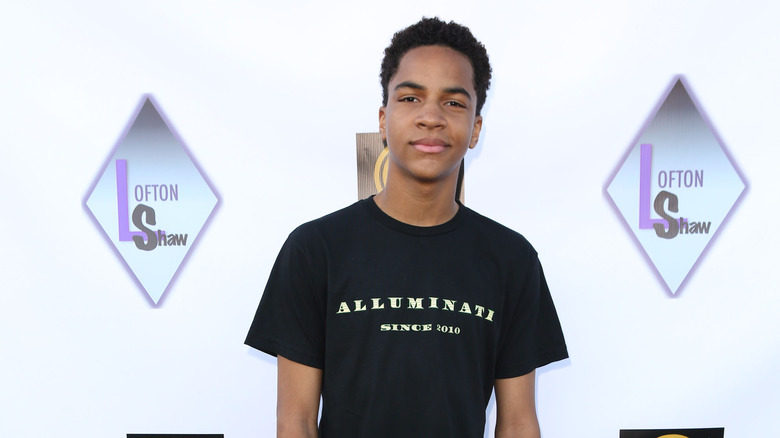 Tasia Wells/Getty Images
Michael Fairman TV has reported that among returning stars such as Cameron Johnson (Theo Carver), Marla Gibbs (Olivia Price), and Eli Grant (Lamon Archey), Terrell Ransom Jr. is also coming back to Salem on "Days of Our Lives." However, he won't be playing a strange iteration of Theo but rather will be a new character named Jerry Prentiss. Fairman claims that Jerry will have some sort of a connection to the unstable Nurse Whtiley. Ransom has been enjoying a successful acting career, having been on such shows as "CSI," "CSI: NY," and "The Amazing World of Gumball" where he voiced the character Darwin Watterson. He's also been in movies including "12 Years a Slave," "Murder on the 13th Floor," and "Same Time, Next Christmas," just to name a few.
Fans are holding their collective breath, waiting to find out what happens to Abe while in the clutches of Nurse Whitley, who has been able to not only keep him from remembering anything but has also eluded the authorities. The fans have wildly speculated about her motives, ranging anywhere from being a lonely woman, to being mentally ill. But no matter what, viewers will enjoy learning more about what makes Whitley tick, and exactly how Jerry Prentiss will factor into her storyline remains to be seen.