What We Know About Taylor Swift And Kelly Osbourne's Friendship After Their Feud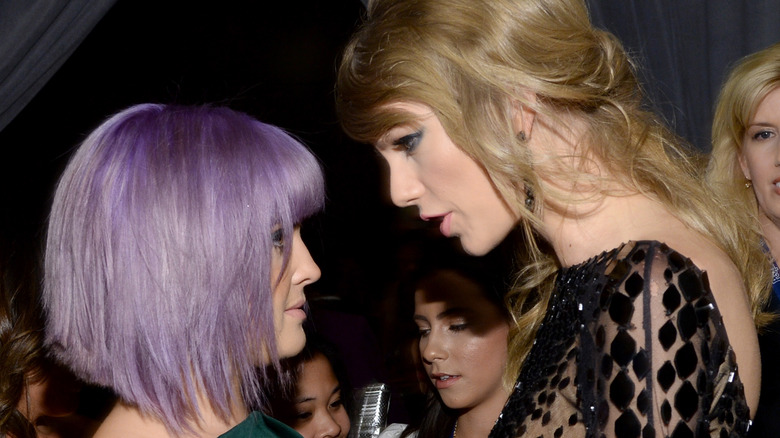 Larry Busacca/Getty Images
Everyone needs good friends — even someone as famous as Taylor Swift. And while the popstar is frequently in the news for who she is dating, Swift is often not given enough credit for the strong friendships she has formed despite her mega stardom. However, Swift hasn't always had the best of luck when it comes to these friendships. 
In 2011, Kelly Osbourne was filmed on her E! show, "Fashion Police," saying "My biggest pet peeve about Taylor is that she walks on stage in front of 25,000 people and still goes, 'Me? You're here for me?' Of course, you're Taylor Swift, get over it!" Nothing seemed to come from the apparent diss, but then a few years later, Osborne was at it again. In 2013, Star Magazine reported (via International Business Times) some pretty nasty things Osbourne allegedly said about Swift, calling her "fake" and even going as far as to say she "cannot stand" her. Despite all of that, the two didn't let a little bad blood come between them. 
Taylor Swift forgave Kelly Osbourne for her negative comments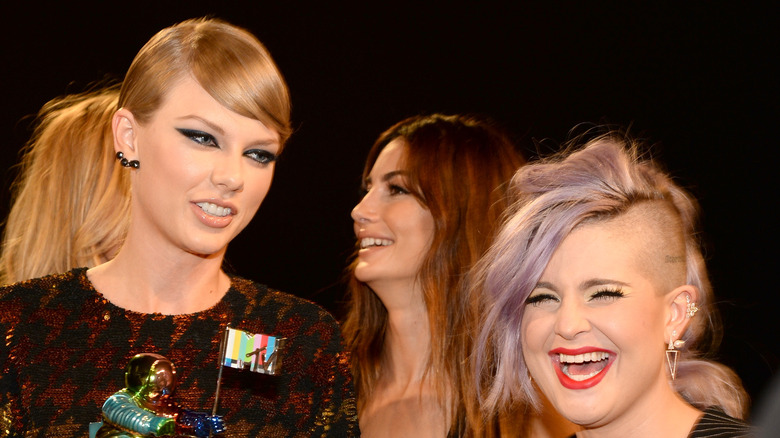 Kevin Mazur/Getty Images
When news broke that Kelly Osbourne was saying hurtful things about Taylor Swift, Osbourne was quick to shut it down. The "Fashion Police" host tweeted in 2013, "I have nothing but respect and love for Taylor Swift! It must be a slow news week! I shall be reaching out to her personally to amend this!" She went on to say, "I find it despicable that I have been accused of saying mean things about Taylor Swift that I did not say! Stop making up lies." 
It seems Osbourne really did reach out to Swift regarding the news because just a few months later, the reality TV star posted an iconic Instagram photo of her and Swift baking cookies together. Some were shocked to see the pair together, but the girls' night seemed to squash all rumors of a feud between them. Since their baking sesh, the two have been seen spending even more time together, proving that Swift is not one to hold a grudge.
Kelly Osbourne and Taylor Swift continued their friendship post-feud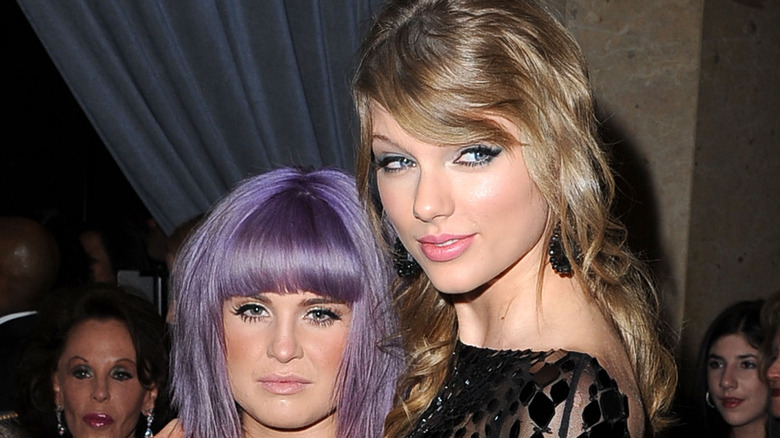 Steve Granitz/Getty Images
After Taylor Swift and Kelly Osbourne shared their hang while baking cookies in 2013, they continued to remain close friends. About a year later, they ventured on yet another girls' night, except this time, they took their talents out of the house. Joined by Chrissy Teigen, the friends had fun taking selfies, which Osbourne shared on her Instagram. 
Unfortunately, Osbourne and Swift have not been pictured together lately, which may likely be due to schedules and dealing with personal battles. In 2021, Osbourne admitted she had relapsed after nearly four years of remaining sober. Swift, on the other hand, has dealt with her own bout of heartbreak. Luckily, both women have found happiness — Swift's tour is said to possibly become the "highest grossing tour of all time," per CBS News, and Osbourne shared happy news in May 2022 before subtly revealing that she had a baby. Whether or not the old friends will have another girls' night is yet to be seen, but we're ready to taste those cookies if they ever do get back in the kitchen.