Where Do Khloé Kardashian And Tristan Thompson Stand After Their Split?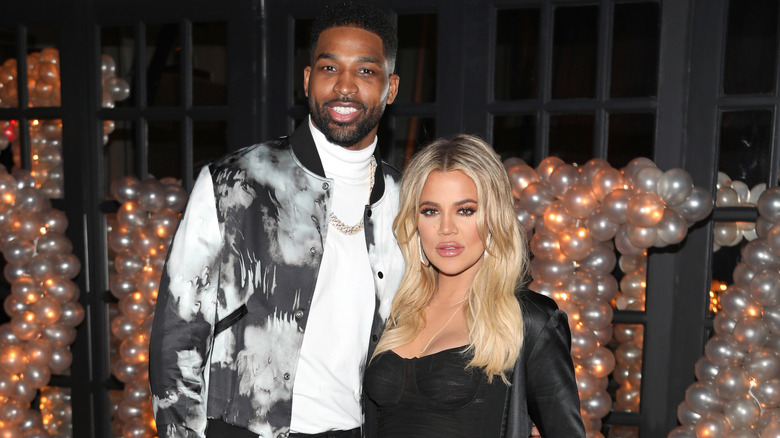 Jerritt Clark/ Getty Images
To say that Khloé Kardashian and Tristan Thompson's relationship is complicated would be an understatement to the nth degree. The two have faced scandal after scandal since they began dating in 2016. Sadly, most of these issues have revolved around Thompon's repeated affairs with other women. Time after time, upon multiple occasions of his infidelity, Kardashian chose to give Thompson another chance. 
However, in 2022, Kardashian finally had enough. After she conceived a second child with Thompson via surrogate, news broke in June 2022 of yet another affair that the duplicitous athlete had carried out while dating Kardashian. The repercussions of Thompson's actions were far more permanent than previous flings. He got a woman named Maralee Nichols pregnant and as a result, she sued Thompson for child support.
This hurtful, shocking news seems to have been the final straw. The co-parents maintain an amicable relationship but Kardashian has made it clear they will not be getting back together anytime soon. When her sister, Kim Kardashian, attended Thompson's NBA games in May 2023, a fan page on Instagram began swirling rumors that the former couple was back together. Suffice it to say, the Good American founder wasn't impressed. 
Khloé Kardashian remains friendly with Tristan Thompson for their kids' sake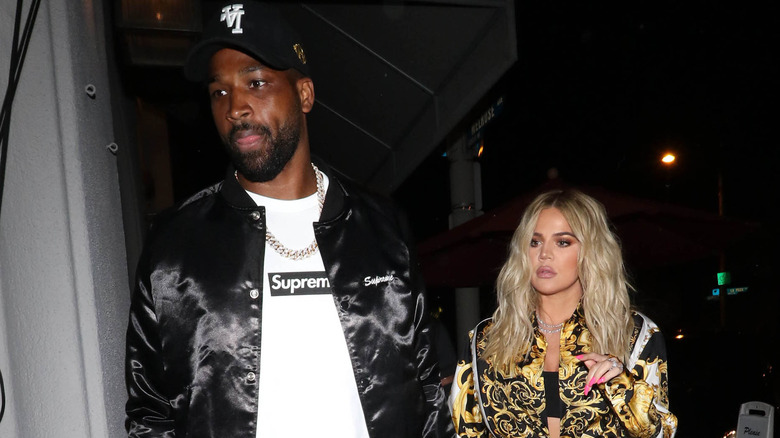 Hollywood To You/ star Max/ Getty Images
Khloé Kardashian snapped back at the presumptuous commenter, writing, "Stop pushing this narrative. It's tiring... Some things are just as simple as they seem. A family member supporting another family member ESPECIALLY during a difficult time in life." She and Tristan Thompson share two children; their daughter, True Thompson, and their son, Tatum Thompson. 
In a 2022 episode of "The Kardashians," the reality star explained that her ultimate priority was to ensure that, regardless of the ongoing drama between her and Thompson, their children continue to feel happy and loved. With the world discussing their mom and dad's relationship issues, we imagine it's difficult for Kardashian to keep a neutral attitude toward her children's father.
According to People, she remarked, "Tristan and I, we always get along great. Him and I have a great friendship relationship, we get along fine, and for my kids, I will put anything to the side." She added, "I would rather him be here than the nanny." Despite the pain he has caused her, Kardashian would prefer, for her children's sake, that he's included and embraced with open arms as a part of their family.
Thompson and Kardashian are now neighbors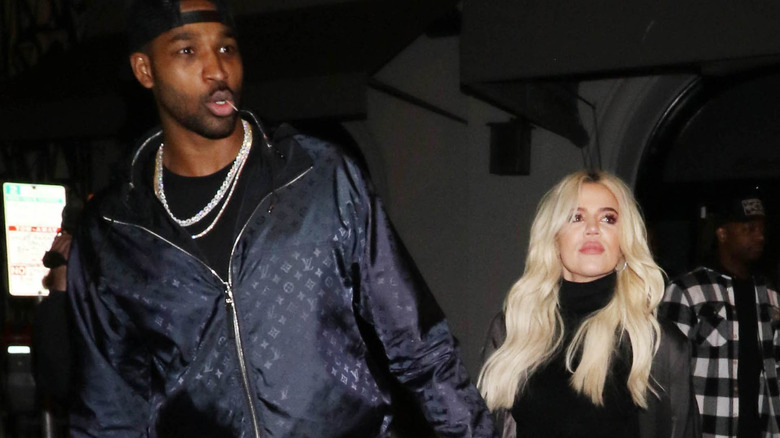 Hollywood To You/ star Max/ Getty Images
Tristan Thompson wants to be a part of his kids' lives just as much as Khloé Kardashian is pushing for him to be. Because the couple is still currently split up, they obviously don't live with one another. However, an inside source told Us Weekly that Thompson moved into a home right next door to Kardashian so that visiting the kids would be as quick and easy as possible. 
According to the insider, Kardashian and Thompson live in mansions less than a half mile apart in Hidden Hills, California. The pro basketball player is working extremely hard to prove he can be a good father and a solid member of the family. However, Kardashian has confirmed that she will not be getting back with Thompson and plans to hold her boundaries with a firm grip. 
Another representative of the Good American founder disclosed to Entertainment Tonight: "Tristan will always be in Khloe's life, but she isn't in love with him. She chooses to be supportive, both publicly and privately, for the sake of their children."