Hallmark Stars Who've Been Impersonated In Social Media Scams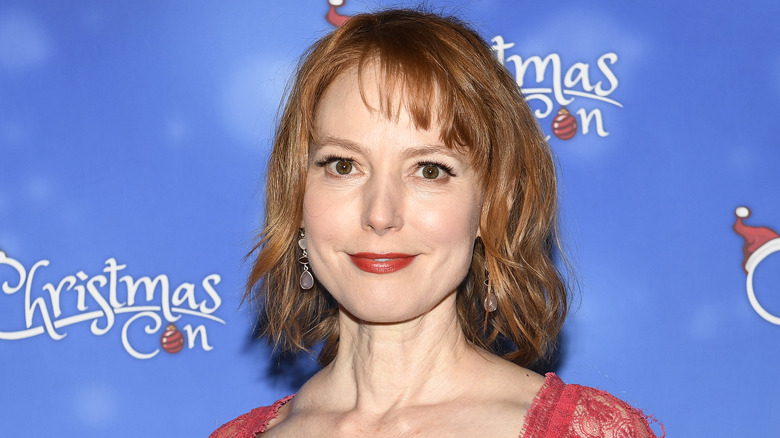 Michael S. Schwartz/Getty Images
Being famous is the objective of quite a number of us. Who doesn't want to be a rich celebrity, able to afford anything you want while possessing the adulation of many? While it sounds like a dream come true, there's always a downside to it. Fame may get you the glitz and the glamor, but it also comes with some risks, such as people using your name for online scams.
Although this isn't like the less-than-convincing random messages from obviously fake accounts with usernames comprised of several random letters and numbers pretending to be Michael Jackson and telling you to send money for studio sessions, they do get pretty serious.
Among the people who can relate to this are actors from the Hallmark Channel. One would think that being a part of a network that promotes family-friendly, wholesome content would discourage social media hooligans from attempting to steal from people by impersonating them but, nope. No such luck. Some of your favorite Hallmark network actors such as Alicia Witt and Ryan Paevey have been victims of online impersonation and their fans have unfortunately had to pay for the damage these scams have caused.
Ryan Paevey put out a disclaimer to warn his fans against falling for online impersonation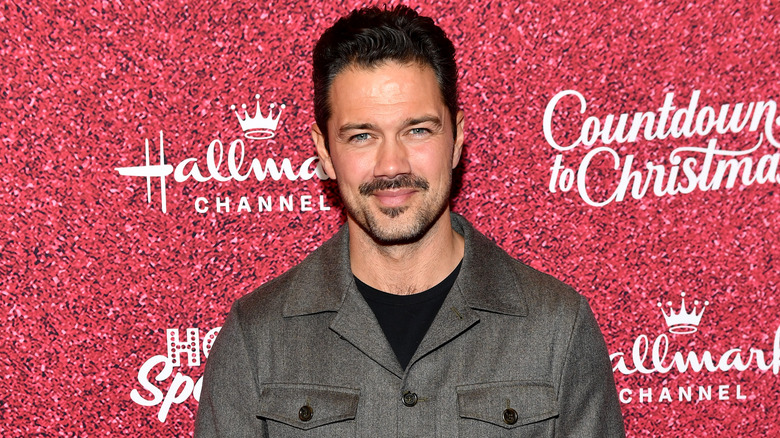 Noam Galai/Getty Images
Ryan Paevey has been featured in several Hallmark Channel movies such as "Unleashing Mr. Darcy," "Harvest Love," and "A Timeless Christmas." He enjoys the company of almost 300,000 fans on Instagram and over 90,000 on Twitter who follow him for his acting credits as well as his traveler photography, apparel, and accessory collection, Fortunate Wanderer. 
However, some of his followers have been victims of online scams perpetrated by people committing online fraud. According to some receipts from Paevey's Twitter fan site, @ryanpaeveynet, his fans have reported being approached through direct messages by people pretending to be Paevey or his "managers." Heavy also reported that some of the scammers impersonating him purchase items from his online shop just to resell it and rip off his customers. The "Christmas At The Plaza" actor put a disclaimer on his Instagram bio that reads "THIS IS MY ONLY ACCOUNT" to let his fans know not to fall prey to any more scams.
Alicia Witt apologized to victimized fans
Another Hallmark actor who has been on the receiving end of identity theft is Alicia Witt. The star who has graced films such as "The Mistletoe Inn," "Christmas List," and "Backyard Wedding" is bent on putting an end to the numerous reports of scammers pretending to work for her. They target her fans on social media and offer a chance to meet her in exchange for money.
The "Spare Room" actor took to her social pages to call them out and to issue warnings to her fans. In an Instagram post dated March 11, 2023, Witt posted a message to her fans saying, "That's not my 'media manager' or 'fan coordinator' or 'private secret page' that has reached out to you to offer you that meeting or video chat or anything whatsoever having to do with me."
On Twitter, the actor-slash-singer-songwriter apologized again to her fans, reiterating, "I'm so sorry any of you have been taken in by those posing as me, or others. This is where that blue *verified* checkmark really becomes important to look for tho." With the advent of social media, actors typically announce their upcoming events and work through their official pages. This makes it easy to identify who you're talking to and protects you from fraud. No matter how much you love your favorite actor, if someone messages you and it's not them or a verified channel or person that they openly work with, chalk it up to a scam and let it be.