Hallmark's Katie Cassidy Comes With A Long Hollywood Resume
Actor Katie Cassidy is making her Hallmark debut with "A Royal Christmas Crush." The film is being released in conjunction with the Hallmark Channel's Christmas in July celebration for 2023 and will premiere Saturday, July 8, at 8 p.m. Hallmark's Christmas in July lineup actually starts in June, with Hallmark Movies & Mysteries starting a holiday movie marathon Friday, June 23.
Cassidy plays Ava in "A Royal Christmas Crush," a woman employed by the Royal Ice Hotel. While working there, she meets the Royal Prince Henry — played by Stephen Huszar. Holiday-themed royal romance will ensue.
Prior to this Hallmark role, Cassidy has had quite the actor's resume, with roles in a variety of recognizable projects. In 2005, she appeared in Jesse McCartney's music video for "She's No You" and in four episodes of "7th Heaven" as Zoe. She played Ella on "Melrose Place" and also acted alongside Adam Sandler in his 2006 film "Click," as the 27-year-old version of his on-screen daughter, Samantha.
Cassidy has been in two remakes of iconic horror movies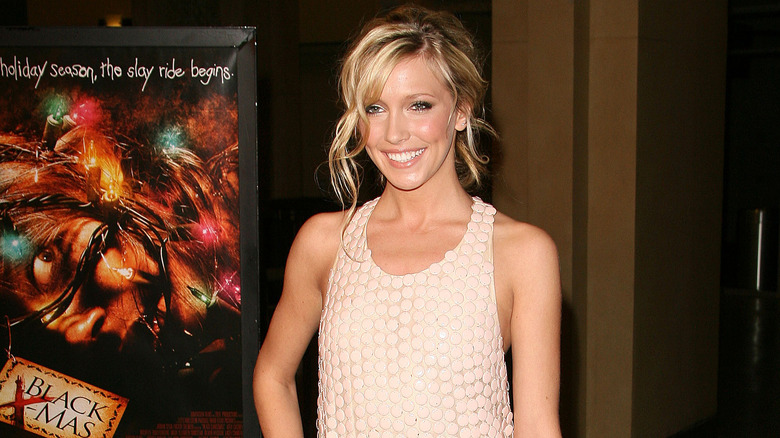 Jason Merritt/Getty Images
Not all of Katie Cassidy's roles have been the lighthearted, romantic type you see in Hallmark movies. For example, she played the ill-fated Amanda in Liam Neeson's "Taken," the demons Ruby and Lilith on the TV show "Supernatural," and Kelli in the 2006 remake of the holiday-themed slasher "Black Christmas" — which Hallmark legend Lacey Chabert also starred in as Dana, one of Kelli's sorority sisters.
"Black Christmas" is not the only horror-movie remake Cassidy has starred in. She also played the character Kris in the 2010 remake of "A Nightmare on Elm Street." In an interview about this role, Cassidy said, "It was probably one of the most difficult things that I've ever shot, just because physically and emotionally my character just happens to be always in the worst situations possible." Despite the challenges of playing Kris, Cassidy enjoyed performing her own stunts. One of Cassidy's more fun, less intense roles is Emma in "Monte Carlo," which she starred in alongside Selena Gomez and Leighton Meester.
Cassidy is well-known for her portrayal of Laurel Lance in the Arrowverse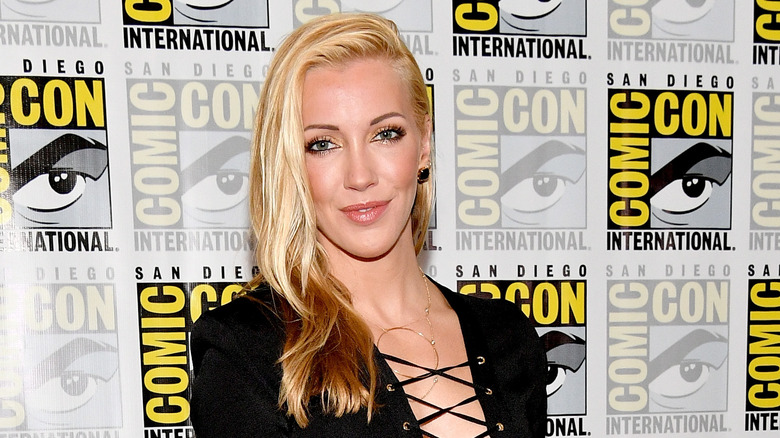 Dia Dipasupil/Getty Images
DC comics fans may recognize Katie Cassidy from the CW television show "Arrow," where she played Laurel Lance and her alter-ego, Black Canary. She also played villains Black Siren and Siren-X on fellow Arrowverse CW show "The Flash" — Laurel Lance lookalikes from other universes.
There was almost a spin-off about Laurel teaming up with two other heroes, titled "Green Arrow and the Canaries," that Cassidy would have starred in had it gotten picked up. Speaking to ComicBookMovie.com, Cassidy did not express much disappointment that it never happened. She discussed how she started acting in feature-length films and is diving into them again after her long tenure on "Arrow." Cassidy also said, "I'm writing and tapping into this creative side of me that I've never had time to because I've been acting. I've loved acting my whole life, but I want to grow." She added that she would have loved working alongside the cast and crew of "Green Arrow and the Canaries" but that she's ready for something new besides superheroes.
Cassidy is definitely shaking things up in her career by moving to the lovey-dovey world of Hallmark instead of the gritty world of horror movies or fantastical superhero fiction. The romantic vibe of Hallmark is maybe bleeding into real life, too, because Cassidy and her on-screen partner Stephen Huszar are romantically involved off-screen as well.