Virgin River's Martin Henderson Mourns Tragic Loss In His New Zealand Community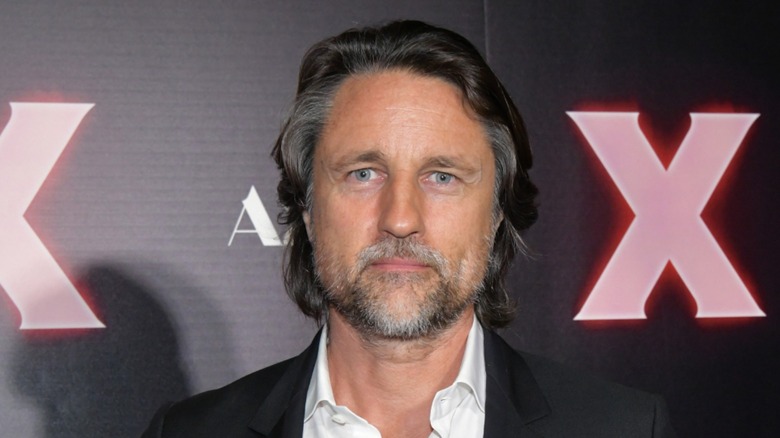 Rodin Eckenroth/Getty
Actor Martin Henderson, who is known predominantly for playing Jack in "Virgin River," is one of many mourning a tragic accident that occurred on Melands Beach, on Great Barrier Island, in New Zealand. On June 11, 2023, The New Zealand Herald reported that two boys were critically injured when a sand dune they were playing in collapsed and buried them underneath. 
It's understood that the dunes were unstable due to recent severe weather events in the area. On June 15, the outlet reported that one of the boys had sadly been taken off life support. The other boy is still alive but is in critical condition. A donation page on the website Givealittle has been set up to support their families during this difficult time. The description reads: "Please, please, if you can, donate to this tragic cause — support the boys through their battle, support the whānau through theirs." 
Whānau is a Māori word that roughly translates to mean "family" or "extended family," but it can also mean close friend groups and community. Henderson himself shared the link to the Givealittle page on his social media along with a heartfelt message for the local community and anyone struck by this senseless tragedy. 
Henderson made a call to action asking for donations for the boys' families
In the above Instagram reel that actor Martin Henderson pinned to the top of his profile, he included the link to the Givealittle page alongside the text: "Please donate if you can." In the caption, Henderson gave further context to his followers, although understandably without offering too much gory detail about the nature of the accident itself. 
The actor noted simply, "Donation link in my bio. I don't often ask people for donations, but our small island community where we live in New Zealand has been devastated by a horrific accident involving two young boys recently. Two wonderful boys we knew personally." The "Virgin River" star added that one of them was still fighting for his life. 
He confirmed, "We pray he will be his old beautiful self again soon. ... Any little thing anyone can give will help [the families] in this dark and scary time." As of June 22, 2023, the Givealittle page has received over $68,000 in donations, suggesting Henderson bringing attention to the event has encouraged a swell of support.