What Happened To Days Of Our Lives' David Banning?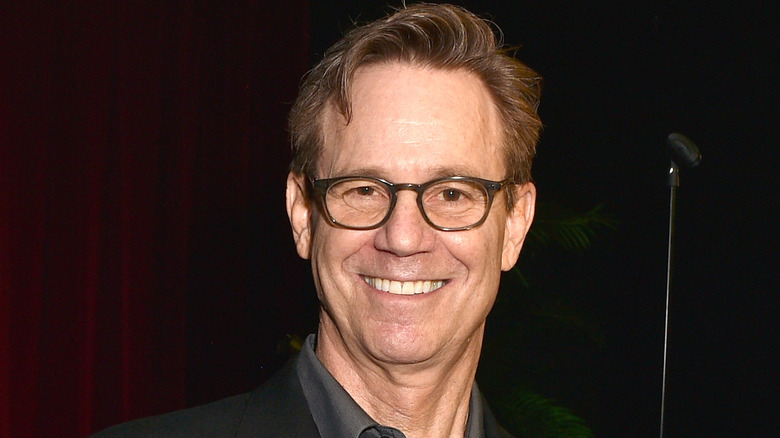 David Crotty/Getty Images
It's been a long time since "Days of Our Lives" viewers have seen David Banning in Salem. However, longtime fans will likely remember the character, who is not only the son of Salem fan favorite Julie Williams (Susan Seaforth Hayes) but was also tangled up in serious drama during his time on the sudser. Fans first met David when he was born to Julie and David Martin in the late 1960s. However, he was raised by his stepfather Scott Banning. Over the years, the character was played by a handful of actors, including Chad Eric Carstad, Jeffrey William, Steve Doubet, Richard Guthrie, and Gregg Marx.
Growing up in Salem wasn't easy for David, who struggled to form a relationship with his mother Julie. He soon left town to get away from his family, but returned to collect his inheritance from his grandmother, Addie Horton, upon her death. David wanted the money to marry and start a life with his then-girlfriend Brooke Hamilton. However, things changed when David and Julie began to reconnect and Brooke got jealous of their relationship. Brooke made up a rumor about Julie having an affair to tear the two apart, and David became so upset that he drove his car off of a cliff and was presumed dead. However, that wasn't the last of David, who went on to find love with Valerie Grant after his car accident.
David Banning was part of daytime's first interracial couple
Valerie Grant's family helped nurse David Banning back to health, and the time he spent with them led him to have feelings for Valerie. Upon learning David's true identity, Valerie's father contacted Julie to let her know that her son was still alive. David returned to Salem to reunite with his friends and family and found out that Brooke was pregnant with his child. He proposed to her, but she refused, knowing that he had fallen in love with Valerie. David and Valerie made their relationship official, and he brought her home to celebrate Christmas with his family. The formation of David and Valerie's "Days of Our Lives" romance is now recognized as the first interracial love story to ever be depicted on daytime television, per Famous Fix.
Sadly, David and Valerie's relationship didn't last. After becoming engaged, David began to get cold feet about getting married, and cheated on Valerie with Trish Clayton. He and Valerie soon called off their wedding and David and Trish became an item. David eventually married Trish and the pair welcomed a son named Scotty Banning. The following year, Trish left David and took Scotty with her. David eventually tracked down his son, who was staying with one of Trish's friends in Los Angeles, and took the child home to Salem.
David went on to have relationships with other Salem women, such as Kayla Brady, before falling for Renee DuMonde.
David Banning is Eli Grant's father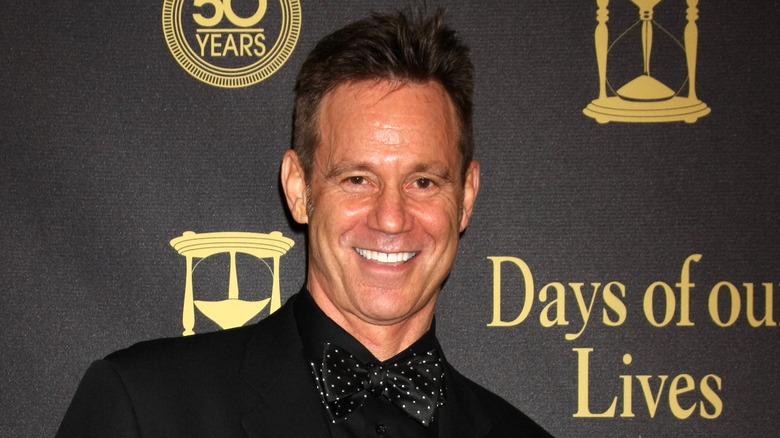 Kathy Hutchins/Shutterstock
"Days of Our Lives" viewers saw David Banning and Renee DuMonde tie the knot in 1982. However, when Renee became jealous of Anna DiMera's relationship with Tony DiMera, things began to go south. Renee tried to kill Anna, and David wanted no part of the drama. He and Renee ultimately divorced, but when Renee was found dead, David became the main suspect. He was eventually cleared of any crime and left Salem for good. In early 2017, Julie Williams was devastated when she learned that her son David had died. David died off-screen in a motorcycle accident and Julie held his funeral in Salem. Valerie Grant returned to town to share her sympathy and mourn her former love. However, she didn't count on her son, Eli Grant, following her. Eli had grown up never knowing who is father was, and was saddened to learn that David was his biological dad.
Although Eli never got the chance to know David, he did decide to stick around Salem so that he could bond with his Horton family members, such as his grandmother Julie, as well as his uncles, aunts, and cousins. Eli eventually fell in love with Lani Price and the two became pregnant. Lani went into early labor and the couple's firstborn child sadly died at birth. They named the baby boy David Abraham after both of their fathers.
David Banning may no longer be in Salem, but his legacy lives on through his family.