Prince Harry And Meghan Markle's Next Netflix Project Is Refreshingly Royals-Free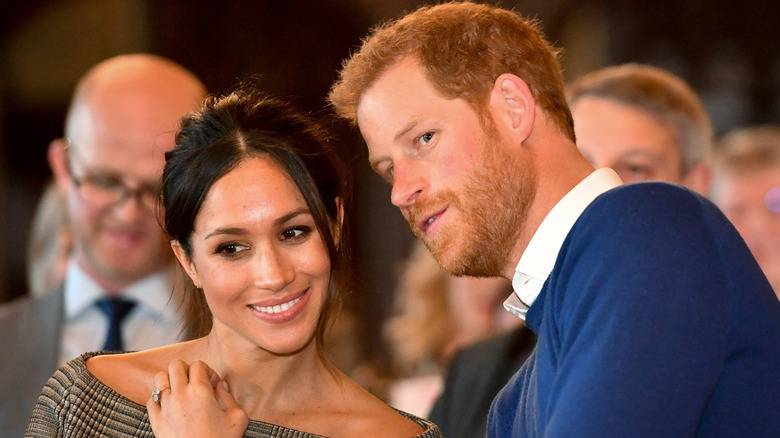 Wpa Pool/Getty Images
The world knows quite a lot about the lives of Prince Harry and Meghan Markle, the Duke and Duchess of Sussex. More than 17 million people watched Harry and Meghan's interview with Oprah Winfrey in 2021, where they aired a number of previously unknown details about their life as royals (including the fact that someone in the royal family speculated about what color skin their baby would have). Then Harry published his memoir, "Spare," which let us in on more behind-the-scenes royal drama.
And thanks to Harry and Meghan's deal with Netflix, we got to learn even more about the couple with the six-part documentary called "Harry & Meghan," which featured an in-depth look at their lives — how they met, fell in love, and some of their challenges living within the royal family. People definitely watched. Harry and Meghan's documentary broke records for Netflix when it was released in December 2022. Some have faulted the couple for spending much of their post-royal lives speaking about their time as royals. But it sounds like their latest reported project for the streaming giant will definitely be a pivot away from royal tell-alls.
Charles Dickens inspired Harry and Meghan's new project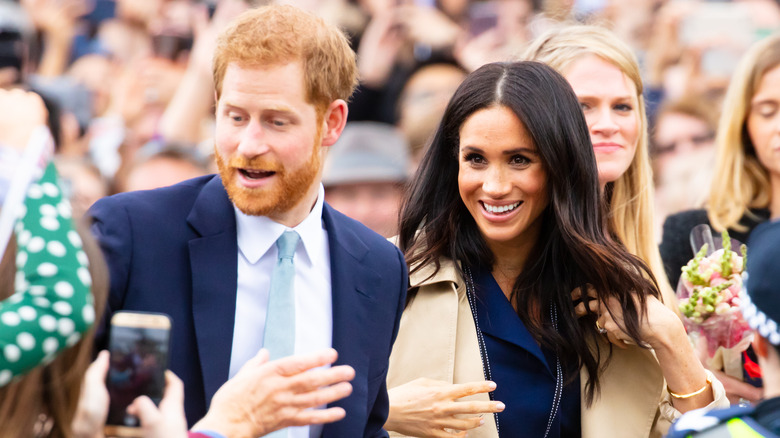 FiledIMAGE/Shutterstock
Prince Harry, Duke of Sussex, and Meghan Markle, Duchess of Sussex, are apparently working on a fictional series for Netflix. It will reportedly be called "Bad Manners," and it will be a prequel to "Great Expectations" by Charles Dickens. The show will retell the story of Miss Havisham, focusing on her life in a world dominated by men, according to The Wall Street Journal. While Harry and Mehgan have an ongoing contract with Netflix, the Dickens-inspired show has not yet been publicly picked up by Netflix. They are also working on "Heart of Invictus" for the streamer, which will tell the stories of a number of athletes as they prepared for and competed in the Invictus Games.
When Harry and Meghan stepped away from royal life back in 2020, a part of what they said they wanted to do was make and spend their own money. Previously, as working royals, the bulk of their income came from then-Prince Charles, with a small percentage coming from the Sovereign Grant, per BBC. Charles also reportedly gave them a large chunk of change to help them out as they started working their way to being their own moneymakers. Their deals as content creators seem to be their main income source at this point, so we're sure they're hoping "Bad Manners" gets the green light, particularly since their multi-million dollar Spotify deal has come to an end after one season of Meghan's podcast, "Archetypes."