Meghan McCain's Nepo Baby Criticism Of Hunter Biden Isn't Going Over Well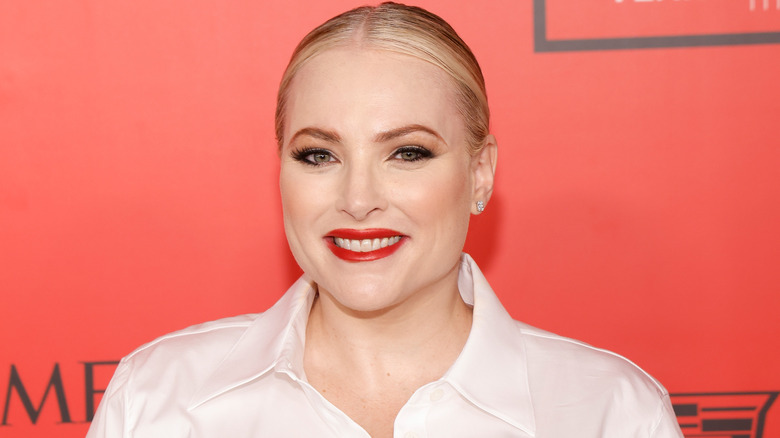 Taylor Hill/Getty Images
Hunter Biden has been under investigation by the Department of Justice since 2018, and the investigation seems to have come to an end with charges of two misdemeanor tax charges and a felony gun charge. A deal has been reached with the prosecutor and defense that would allow Hunter to avoid jail time, but Hunter's plea deal may not be the slam dunk for Joe Biden that some think it is since there are definitely plenty of Republicans who feel there is still more to the story and that Hunter's getting off too easy. A number of high-profile Republicans have chimed in on the situation; Donald Trump's reaction to Hunter's tax charges was totally on-brand as he claimed the deal was unfair and election interference.
Meghan McCain has also shared her thoughts on Hunter's situation. Meghan is the daughter of Republican politician John McCain, who died in 2018 after being diagnosed with an aggressive brain cancer in 2017. She wrote an op-ed for the Daily Mail in which she absolutely laid into Hunter and the fact that he was invited to a White House state dinner after the charges against him and his plea deal were made public. She called Hunter, among other things, "an elitist scumbag, the ultimate product of nepotism." However, people definitely took notice of Meghan's characterization of Hunter as a nepo baby, and it was definitely not in a good way.
Many remember when Joe Biden comforted Meghan McCain
The headline for Meghan McCain's Daily Mail op-ed left little to the imagination in regard to how she feels about Hunter Biden: "Mr. President – when will you realize that your nepo-baby scumbag son doesn't deserve to be an honored guest at the People's White House?" However, a lot of people on Twitter called out Meghan for hypocrisy. One wrote, "Well, the truth is Meghan has used her father John McCain to get every job & to make any point." Another tweeted that "if there is ANYONE who is literally a walking definition of a nepo baby, it's Meghan McCain. Just count the number of times she mentions her father. It's at least once a sentence. Meghan can go look at herself in a mirror for a second. What an embarrassment."
And plenty of people have posted a clip from "The View" in 2017 where Joe Biden consoles a teary-eyed Meghan after her father's cancer diagnosis. Biden's son Beau and John McCain both had brain cancer, and Joe spoke with Meghan about her father, telling her that his son Beau "talked about your dad's courage," and referred to John as one of his "best friends," via YouTube. In light of her recent inflammatory comments about Beau, a Twitter user posted the video of Joe comforting Meghan and wrote, "Good people show her nothing but kindness and generosity and she repays that with lies, slander and putrid partisan filth."
Meghan McCain once spoke about Hunter Biden in kinder terms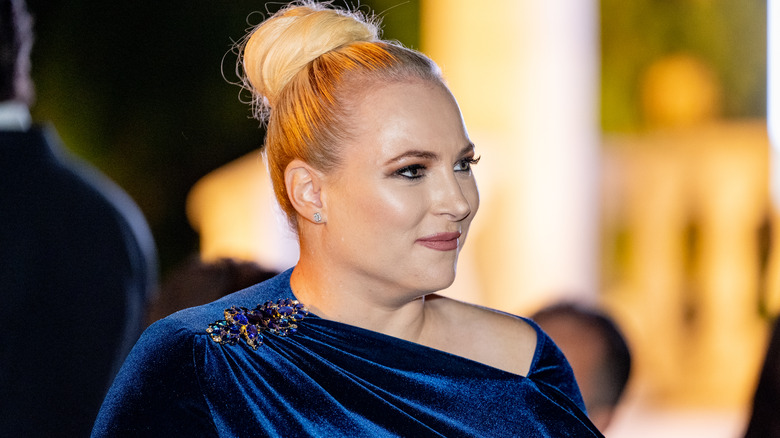 Roy Rochlin/Getty Images
Meghan McCain seems to have noticed the backlash and attention that her article was getting, and she tweeted, "Thank you all for getting my recent @DailyMail column trending and spending your day talking about me. I'm taking care of my babies and don't have time to get into petty back and forths on Twitter." That didn't seem to help her case when it came to hypocrisy. One person wrote, "Oh. And here I thought this was a petty back and forth post. Silly me." They weren't alone in seeing an additional layer of hypocrisy to Meghan's follow-up tweet.
Meghan has previously noted that she herself is a nepo baby. E! News reported that in December 2022, Meghan posted about it on her Instagram Stories: "To my fellow 'Nepo babies' — just acknowledge your privilege, the opportunities your last name has gotten you and move on." And in a discussion on nepotism on "The View" in 2021, Meghan even brought up Hunter, but that time it was in a much kinder way. She spoke about the assumptions people may make about how easy life is when you have famous parents and said that "when you look at people like Hunter Biden, who has shared his struggles so publicly and so vulnerably — it's not everything that you think it is," via YouTube.