Taylor Swift's Call For Online Kindness Ahead Of Speak Now Re-Release Has Us Thinking Of John Mayer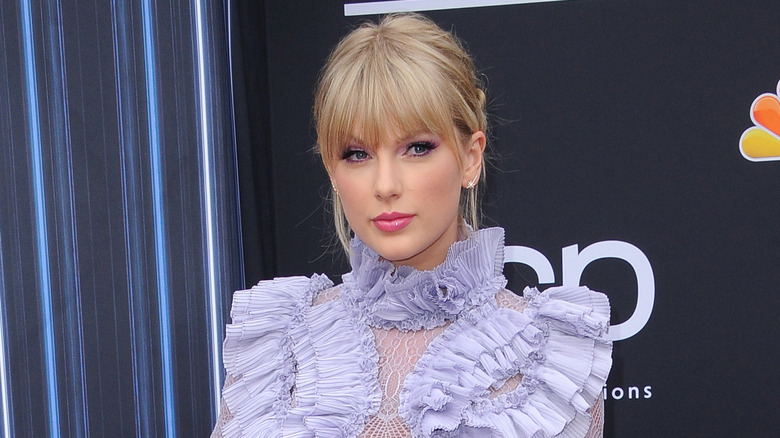 Tinseltown/Shutterstock
Fans have long speculated about Taylor Swift and John Mayer's relationship, and Swift's recent comments ahead of the re-release of her 2010 album "Speak Now" may have Swifties thinking about her past relationship with the "Last Train Home" singer once more.
Talking about "Speak Now (Taylor's Version)" — due for release on July 7 — on The Eras Tour at U.S. Bank Stadium, the 33-year-old songstress shared, "I get to stand on this stage every single night of this tour and watch the most beautiful things happen. I watch you guys make friends with each other. I watch you bond. I watch you give each other friendship bracelets. I see so many beautiful interactions happen, and I hear so many stories about friends that were made at these shows."
The "Bad Blood" singer was building up to the song she was going to play next on stage — "Dear John" — in which she references her brief romance with Mayer when she was 19, and he was 32. She continued, "I was hoping to ask you that as we lead up to this album coming out, I would love for that kindness and that gentleness to extend onto our internet activities ... So what I'm trying to say is I'm putting this album out because I want to own my music ... I'm 33 years old. I don't care about anything that happened to me when I was 19 except the songs I wrote and the memories we made together."
Taylor Swift: 'We have all grown up. We're good.'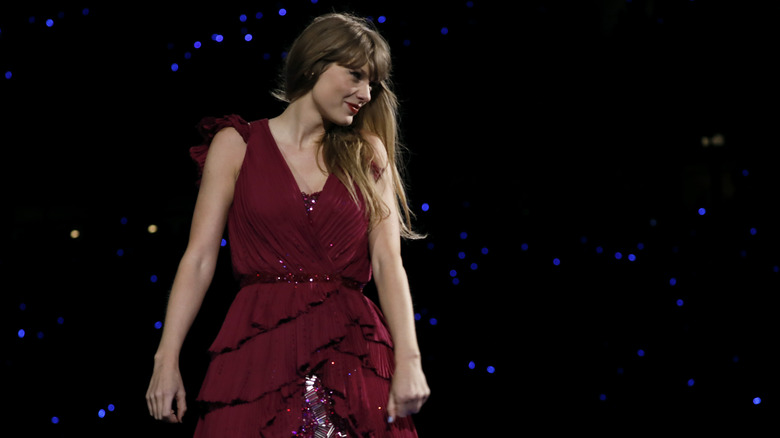 Natasha Moustache/tas23/Getty Images
John Mayer is one of Swift's exes to have said something about her songs. In an interview with Rolling Stone back in 2012, the "Half of My Heart" musician shared that he was "humiliated" by Swift's slow-burning power ballad "Dear John." Mayer shared, "It made me feel terrible. Because I didn't deserve it. I'm pretty good at taking accountability now, and I never did anything to deserve that. It was a really lousy thing for her to do."
Swift, however, insisted that the re-release of the song "Dear John (Taylor's Version)" as part of her efforts to own her music has nothing to do with digging up old wounds, and she wants her fans to understand that. "So what I'm trying to tell you is that I'm not putting this album out so that you can go and feel the need to defend me on the internet against someone you think I might have written a song about 14 billion years ago when I was 19. I do not care. We have all grown up. We're good," she said at her concert.
She concluded, "Only because I'm proud of it as a song, I'm going to play, 'Dear John.'" Mayer hasn't commented on the re-release of "Speak Now," although one of Swift's other exes, Taylor Lautner, told Today that it's a "great album" and he "feels safe." The "Twilight" star added, however, that he's "Praying for John."