The Time Tripp Tried To Kill Kayla On Days Of Our Lives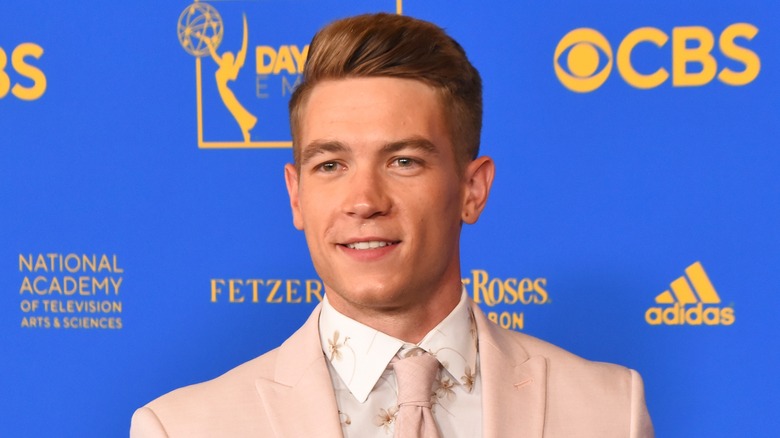 Michael Mattes/Shutterstock
"Days of Our Lives" fans have grown to love the character of Tripp Johnson (Lucas Adams). Of course, it helps that he comes from one of Salem's most beloved families. Tripp was first introduced to viewers in 2017 shortly after it was revealed Steve Johnson (Stephen Nichols) had fathered a child with his former lover Ava Vitali (Tamara Braun) several years prior. Ava returned to Salem to tell Steve that they had a son that she was told had died. However, she had recently learned he was alive and had been adopted. However, Ava's motives weren't entirely pure and she used Steve's younger son, Joey Johnson, to get close to her former love again. The situation turned sour and eventually came to a head when Tripp tried to kill Steve's wife, Kayla Brady Johnson (Mary Beth Evans).
During Joey's interactions with Ava, the much-older former love of his father played with his emotions. Joey began to have feelings for Ava, but once he found out that she had used him to get close to his dad, he snapped. While Ava was being treated in the hospital, Joey smothered her with a pillow, killing her. Steve took the blame for Ava's death, but was later cleared of all charges. After Ava's death, Steve resumed the search for his long-lost son and eventually found Tripp.
Tripp reluctantly agreed to come to Salem with his biological father and got to meet his family. However, things soon turned dark.
Tripp believed that Kayla was responsible for his mother's death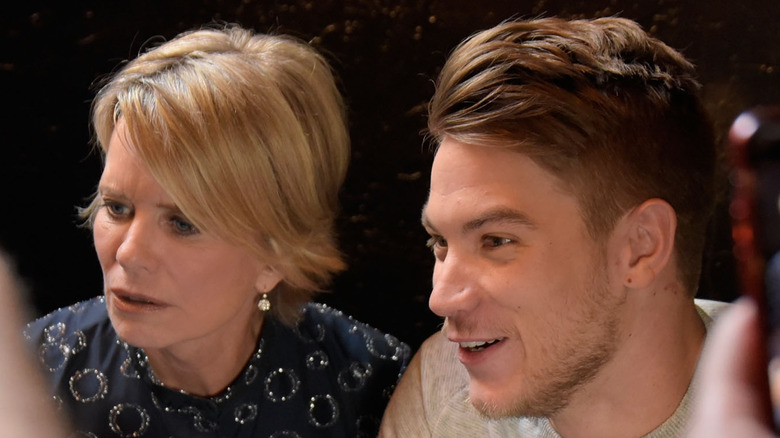 Michael Tullberg/Getty Images
Upon coming to Salem, "Days of Our Lives" viewers watched Tripp Johnson began to acclimate to life with his father Steve Johnson and stepmother Kayla Brady Johnson. However, when he inquired about his mother, Ava Vitali, and her death, he was met with unclear answers. Tripp became suspicious and eventually formed the opinion that Kayla had killed his mother. Tripp then formed a revenge plan, getting close to Kayla and even working alongside her at Salem University Hospital. Tripp began to sabotage Kayla's career as a doctor and eventually snapped when he got her alone in a dark hospital room.
Tripp accused Kayla of murdering his mother, and even threatened to kill her. He took her at knifepoint before Steve came in to save the day. He tried to diffuse the situation, but Tripp wanted to know the truth about his mother's death. Finally, Joey burst on the scene and confessed to killing Ava. Joey turned himself into the police and served time for Ava's murder. Meanwhile, Tripp felt terrible for accusing Kayla, and apologized. Kayla accepted Tripp's heartfelt apology and promised his father that he wouldn't turn himself in for attempted murder.
Tripp then began to build a real life in Salem, making friends with the likes of Claire Brady (Oliva Rose Keegan), Ciara Brady (Victoria Konefal), and other Salemites his own age. However, he got a shock when his mother ultimately returned from the grave.
Tripp and Ava shockingly reunited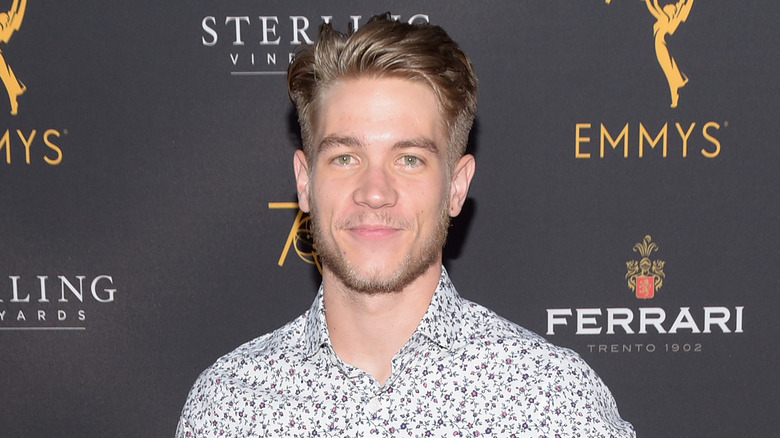 Michael Tullberg/Getty Images
In 2020, Ava Vitali returned to the land of the living and couldn't wait to meet her son, Tripp Johnson. The two had a surprising and emotional reunion. The mother and son came together at a time when Allie Horton (Lindsay Arnold) believed that Tripp was the man who had raped her and gotten her pregnant while she lived in London, per Soaps. A DNA test even confirmed that Tripp was related to Allie's son, Henry. However, it was eventually revealed that Charlie Dale (Mike Manning) was Allie's attacker and that he was Tripp's half-brother and Ava's other son.
Despite Ava's return to Salem, Tripp eventually grew closer to Kayla and even followed in her medical footsteps to become a doctor. Tripp even rushed to her side when Kayla was thought to be dying in the hospital. Kayla is now the only mother figure in Tripp's life after Ava kidnapped Susan Banks (Stacy Haiduk) and drove her off of a cliff, killing her. Ava then began to hallucinate and was taken to a mental health facility for treatment. The adjustment was hard on Tripp, but he leaned on his family members and friends like Wendy Shin for support during the difficult time.
If you or anyone you know has been a victim of sexual assault, help is available. Visit the Rape, Abuse & Incest National Network website or contact RAINN's National Helpline at 1-800-656-HOPE (4673).